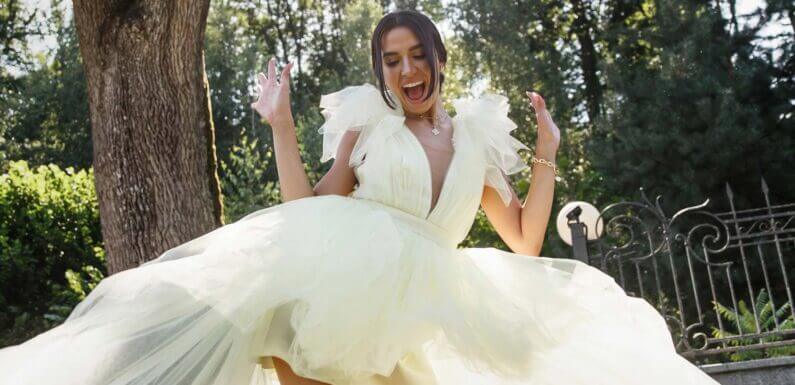 Your wedding day is going to be one of the most memorable days of your life, however for those of you who are lovers of the environment, that doesn't mean that your day has to be damaging to the world around us. We're going to be focusing specifically on your wedding outfit today, as wedding dresses are often only worn once and require many resources to make. So, if you're looking for more eco-friendly alternatives for your dress and accessories, you're in the right place!
Wear A Vintage or Second Hand Dress
The first, and perhaps most important, thing you can do to make your wedding outfit more eco-friendly is to wear a vintage or second hand dress. By wearing a dress that has already been made and worn once (or more) before, you are removing the process required to create the materials and dress from scratch, as well as making use of the materials used to create the vintage dress. You are reducing waste, which of course is beneficial to the environment.
So, start your search by looking for local vintage wedding dress boutiques, or second hand boutiques. Many people want someone else to enjoy their dress as much as they did, so you will find so many exceptionally beautiful dresses. Plus, as they will be cheaper than the new modern alternatives, you might be able to afford a dress you couldn't have if you were buying brand new! Even if a dress looks slightly tired, you could have it professionally cleaned and even dyed to suit the colour you have dreamed of for your wedding dress.
Hire Your Wedding Dress
Another great option, particularly if you have a lower budget, is to hire your wedding dress. You can access incredible beautiful gowns for a fraction of the price than if you bought it outright, so you could have the opportunity to wear your dream gown! It's also such a simple process, as there are wedding dress hire companies all over the country who allow you to go in and try on the dresses, borrow them and then return it! This can cost anywhere between £50 right up to £1,000 depending on the dress, and each company will have slightly different terms and conditions when it comes to cleaning and returning the dress. Some companies will provide alterations so the dress fits you like a glove on the day.
Before you decide to purchase a dress, it's definitely worth looking into whether any rental dress shops stock the designer you have chosen, as this can save you so much money that you can spend elsewhere on your big day!
Finally, we haven't even mentioned yet how environmentally friendly the process is. Rather than a wide range of materials and resources being needed to make a dress that is worn once, it can be worn by many different people on their big day, so you are absolutely reducing waste.
Sell or Donate Your Dress After Wearing It
If you can't find a second hand dress, vintage dress or rental dress that you love and you decide to buy, the best thing you can do to make the process more eco-friendly is to sell or donate your wedding dress. Many people feel sentimental towards their wedding dress, which is completely normal, but often they end up hanging in the attic for years and years without being touched, and eventually get damaged.
So, by selling your dress you can pass it on to someone else whilst also making a bit of money to go towards the honeymoon perhaps. Even better would be to donate the dress, as someone who might not be able to afford a dress can look and feel incredible on their special day. Whichever option you choose, you are helping to prevent your dress from going to waste.
Borrow Your Wedding Accessories
We all need something borrowed on our wedding day, and the perfect opportunity to find it is with your wedding accessories! Ask your family and friends if you could borrow bits and pieces for your day, as not only will this be much more eco-friendly than buying everything new, but you will be carrying a small piece of all your loved ones on your day. You might borrow your best friend's veil, your mum's vintage jewellery and your sister's wedding shoes, for example! Not to mention, you can save a significant amount of money and you can create a tradition within the family, perhaps passing down accessories from generation to generation. 

Infographic provided by Grown Brilliance
Final Thoughts
Whilst your wedding day is so important, you can make choices that mean you are doing what you can to protect your environment. One thing you can take full control over is your wedding outfit, so try to incorporate these things into your big day and you will be doing your bit for the planet, not to mention saving a lot of money in most cases!