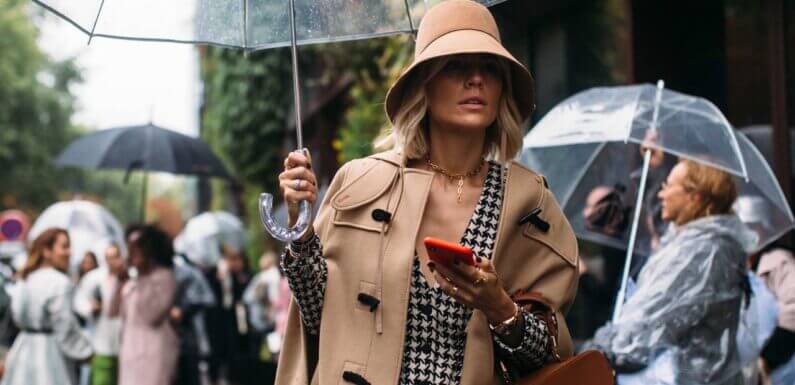 As the winter chill settles in the air, it's time to get the big coats out of the wardrobe. But staying warm in winter doesn't have to be wholly practical. Coats can be one of the most stylish pieces in your wardrobe. Coats can add layers and texture to your outfit and make your outfit have a more cohesive look. There are many ways you can style certain coats to give you a better fashion look. But which coats are the most on-trend this winter? Here is a list of the best coats this year.
Camel Coat
Camel coats have been a staple of the fashion world for the past 60 years. An autumnal classic, these have been worn by many celebrities and influencers alike. The camel coat was initially designed after the first world war and was one of the first trends that put London on the map as a fashionable city.
They also became popular during the second world war, as wool and silk were rationed but camel hair was reasonably easy to find. If you're a fan of a neutral colour palette and classic cuts when it comes to your wardrobe, a camel coat will be a stylish addition to your winter wardrobe. 
Long Black Coat
The first styles of the iconic long black coat have origins in military wear from the 1700s. Since then, different versions of it have dominated winter fashion trends. The most popular version is in a similar style to camel coats, with a small collar and little embellishments.
This simple coat is a great way to add a bit of timeless flair to your winter outfits. Going with anything from skirts and jeans to pantsuits, they dominate streetwear year after year. 
Puffer Jacket
Fan of a more hip-hop, streetwear look? Puffer jackets are a great way to keep warm but also look incredibly stylish. Invented by Eddie Bauer in the 1930s as an exploration garment, they have been seen on countless runways since.
These coats pair great with a women's tracksuit or wide-leg jeans. Match the brand of your puffer coat to your designer trainers for a cohesive streetwear look that could be fresh off of Instagram. 
Leather Coat
Long leather trench coats are a garment that blew up in popularity in the 90s but have been back in fashion recently. Short leather-style jackets are also extremely popular amongst younger people. These coats also have their origins in military wear.
Popularised by American movie stars after the second world war, they have remained stylish for over 6 decades. They are a great piece for keeping you safe from harsh weather. They are wind-resistant and waterproof, which makes them a great pick for winter. 
Parka Jacket
Initially invented by the Caribou Inuit people to keep warm in the arctic, they became popular in fashion in the 60s and 70s. Since then they have been sported by many iconic celebrities, including most famously Liam Gallagher from Oasis.
However, many women have decided to rock the parka trend, including Rihanna and Meghan Markle. The iconic hood is a great way to stay warm and on-trend all at once. Definitely consider getting a parka for winter walks about town. 
Faux Fur Coat
Faux fur was first introduced into the fashion market in 1929, however, the quality of fake fur really became much better by the 1940s. Faux fur is incredibly popular with fashion designers as today's technology makes it a much better quality. It keeps you just as warm as real fur without having to kill any animals.
Faux fur coats come in many different colours and are incredibly versatile. You could pair a faux fur coat with jeans and a women's organic t-shirt for every day, or with an evening dress for an elevated opera look.

There are many ways in which you can stay fashionable and warm with the most on-trend coats this winter. Invest in one of these for a staple piece that is practical and stylish.