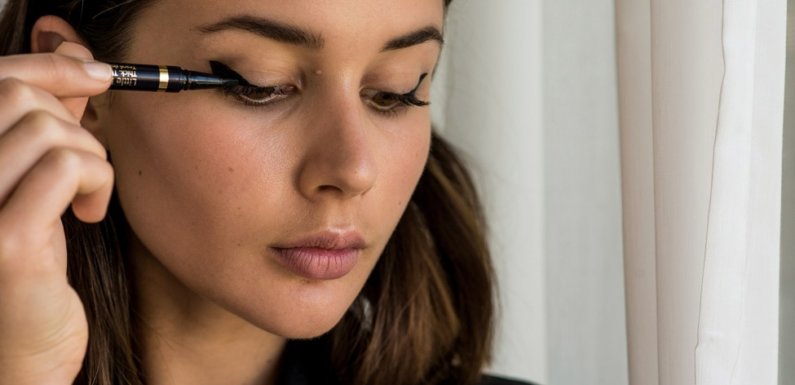 We, ladies, surely know how important the eyeliner can be. The perfectly defined eye and the seductive look is a secret weapon of every lady. But we also know that it can be pretty much time-consuming to draw the perfect line and wing. Very often, we can manage to do the one eye perfectly while the other looks a mess. For that purpose, here are a few helpful tips that can be of great use for every lady out there that struggles with this makeup routine. Here are the details!
The Basics: There are Three Types of Eyeliners
First off, the three types of eyeliners. Do you know them? They are pencil, gel, and liquid. The pencil type is quite easy to apply, but there are times when it doesn't spread as smoothly as a gel or liquid types. Gel liners, on the other hand, are easy to glide and have a matte effect. Finally, the liquid ones are the ideal solution for precision and quite often come with a "pen-like" brush. Besides that, there are also numerous color shades you can opt for. Find the best eyeliner for you according to the effect you want to achieve and start applying!
Different Colour Shades – Different Effect
Taupe eyeliner will open up your eyes. It may seem like a bad idea since taupe can be hardly even noticeable. However, taupe eyeliner has a great visual effect that many appreciate – subtle drama. Moreover, this color shade makes your eyes look bigger, more open, and fresh-looking. You can either swipe it on the waterline of the eye or smudge it around the lash line. Either way, the effect is memorizing yet toned-down.
The traditional black eyeliner gives out a striking and bold effect, and when paired with a white lower waterline – it will make your eyes pop and to appear much bigger. This is great for ladies that have smaller eyes and want to accentuate them. Gray liner features a much softer and brighter effect when compared to the black one.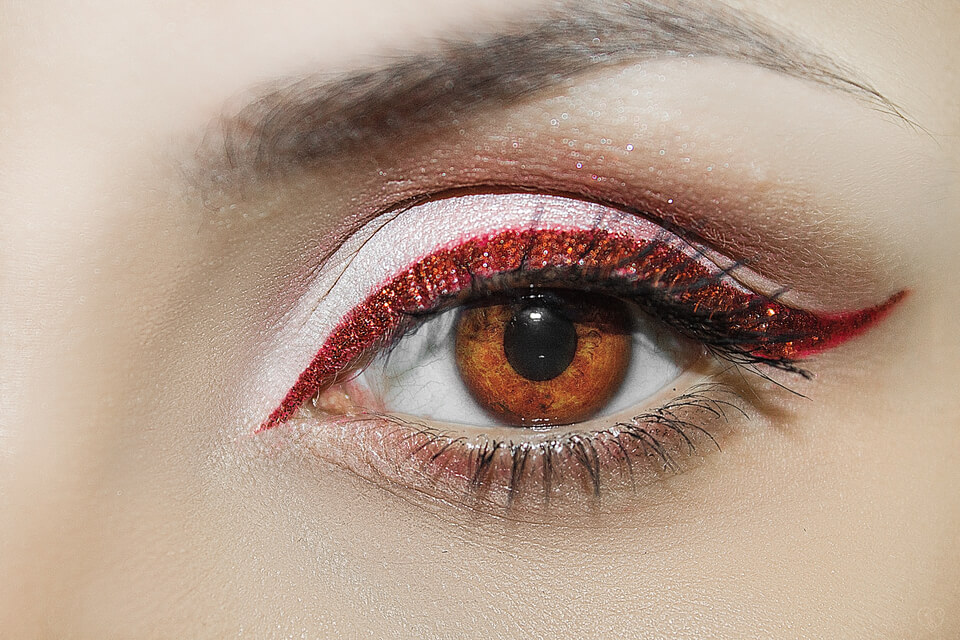 If your goal is to look fresh after a long night partying, then you can never go wrong with a nude lower waterline and a black liner for the top lid. You will surely look wide awake. For bolder and trendier girls, there are navy, green, purple, and even glittery liners that give out a fashionable and sparkly look.
Shaky Hand Struggle – How to Solve It
This struggle is as real as it gets, and there is rarely a girl that doesn't fight this fight on a daily basis. Luckily, there is a trick for this problem too. Namely, the first thing you should do is sit down comfortably and avoid applying your lines while standing. Next, place your elbow on a flat and stable surface. And lastly, when applying the eyeliner, you should rest your pinky finger on your cheek. This will stabilize your hand and help with mess-ups. And if these do still occur, there are tips for that too. Keep on reading for more.
How Can You Fix Smudges?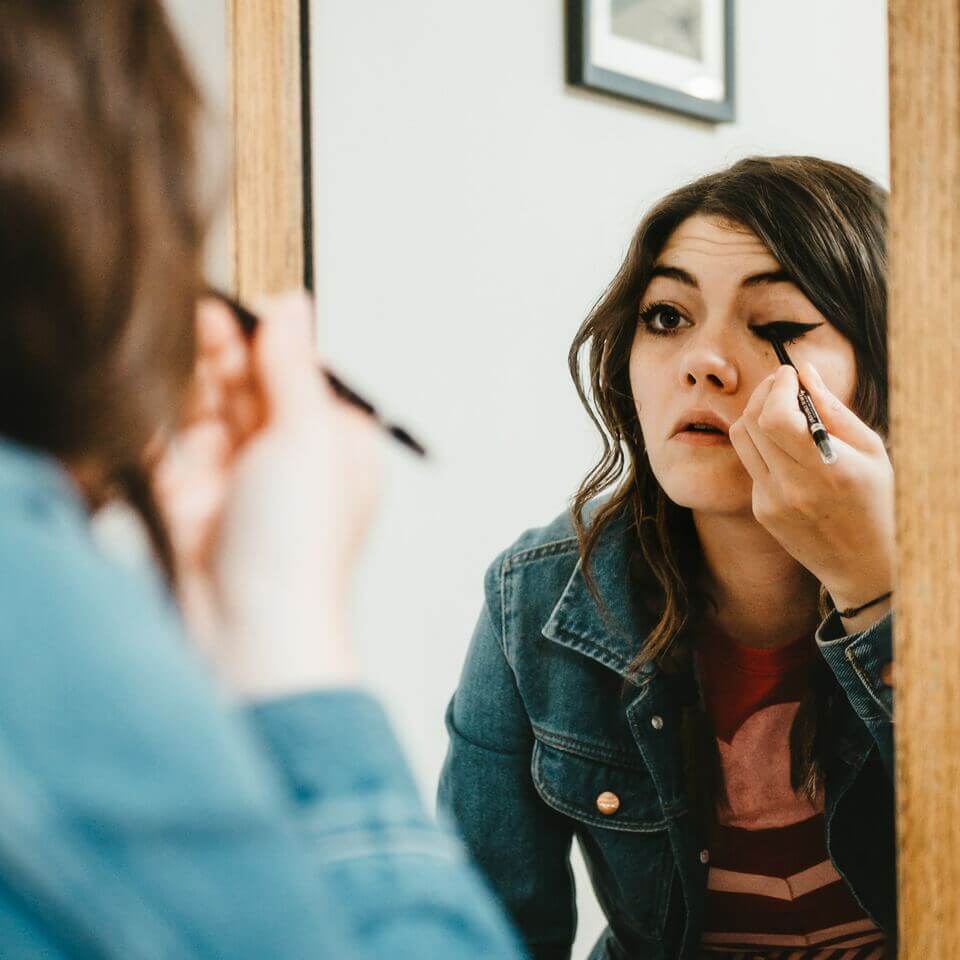 Cotton swabs can work wonders here. Apply just a dab of concealer or primer on it and use it to fix whatever mistake you have made. A simple steady swipe and that is it. Another thing that you can do in cases when you miss that perfect line is to use skin-colored eyeliner. Draw over the smudges, and you will end up with a super-sharp line.
And lastly, when speaking of fixing not-that-perfect lines, you can also go for complete smudging. Yes, it is as simple as it sounds. Namely, you can use a smudge brush over the eyeliner and create a smudgy, yet trendy look.
Eyeliner Shape According to Your Eye Shape
After you get the hang of it and you feel confident enough to experiment with different eyeliner shapes – you can try out different types and match them you the shape of your eyes. Simply do your research on different eye shapes and find the most flattering look for you.