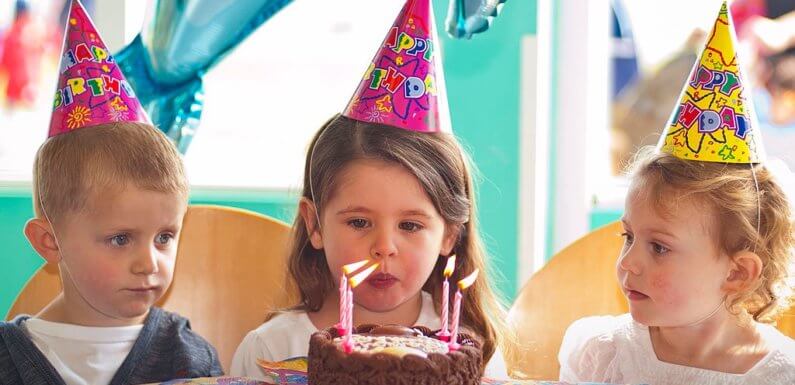 "I think, at a child's birth, if a mother could ask a fairy godmother to endow it with the most useful gift, that gift should be curiosity."-Eleanor Roosevelt
Children's parties have always been somewhat of a nightmare to parents.
There is a constant pressure to make it a really good party while ensuring that every little tot invited has a good time. Fast forward to the day itself and you are potentially looking at a potential bedlam. After all, you should expect nothing less from a horde of young kids staying in one room and most probably crazed and hyped up from all the sugar and party food they just ingested.
Sounds pretty much your usual children's party nightmare, is it not? Well, your little tot's birthday bash does not have to end in pandemonium, but that does not mean you should pressure yourself to throw a Pinterest-inspired children's party as well. Yes, there is a semblance of pressure into giving your children the party they want. But, more often than not, what kids want is to eat good food, blow cake, have their friends around and enjoy.
Does anyone really care if you have incorporated an intricate unicorn and fairy theme into the party? Well, chances are your kid might not even remember what transpires at his or her party. Plus, your kid would not probably care if you spent quite a lot of effort for the cupcakes. Sure, it looks nice, but who are you planning to impress really?
Chances are it would not matter to the kids and more often than not, most parents would be doing this for the benefit of other parents who would be attending the party as well. Create lasting memories in lieu of complicated parties that your kids would probably forget. Sure, it is still imperative to serve your party guests with good party food (so you might want to book affordable catering services for that). But focus instead on creating moments and traditions that they would remember as they grow older:
Kick off birthday traditions early
Kids love anticipating their birthdays. In fact, if there is one date they would probably never forget in the year, it would be their birthdays. To keep them amped up for the big day, give them little surprises until it culminates on their big day. These surprises do not have to be anything big nor elaborate but they need to make an impression. You can start with a balloon doorway avalanche which would greet them the moment they wake up and putting a little gift under their pillow.
Decorate your house for a fun birthday tradition
Whether you are having a party or not, decorating your house in honor of your kid's party would show them that you not only remembered, but that you cared enough to decorate. The moment they wake up, they are guaranteed to be surprised. Plus, birthday decorations are relatively inexpensive so you do not have to fork out a lot of cash just to surprise your child.
Let your child pick the birthday menu
Considering it is their day after all (plus they are likely to be better judges of what their peers would eat), let your birthday girl or boy choose what to serve during their birthday. However, if you are not hosting a birthday party, ask them what they want to have for breakfast, lunch and dinner instead. As a treat, you can also ask them if they want to go out for dessert. Make sure they have some candles to blow and it does not have to be a cake either. Simply jazz up some pancakes or even a muffin or cupcake so that they would be able to make a wish.
Special balloons to pop
Why limit yourself and your kid to one treat a day when you can give them a series of surprises the entire day? Simply inflate a handful of balloons which they are to pop within the day and fill them with anything from cash to movie tickets or a voucher excusing them from chores. If you want a more organized way of executing this surprise, write a particular time of the day on the balloon to which they are to pop it. This idea is not only cute, it also ensures that your kid would have something to look forward to the entire day.