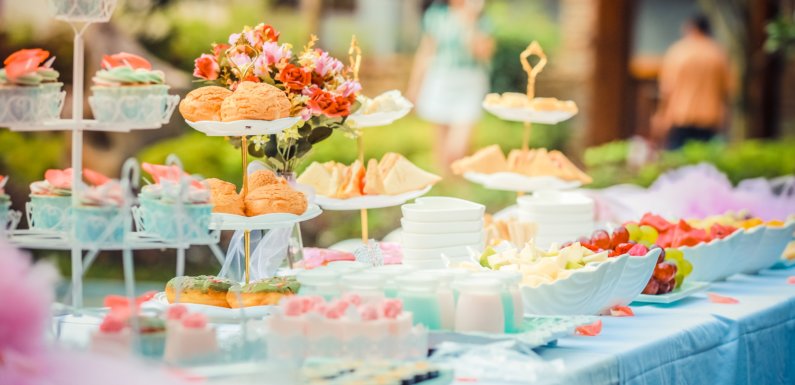 Considering that weddings are likely to stretch on for 12 to 16 hours, it's no wonder the newlyweds-to-be need to plan for a variety of food to be on the guests' disposal. Aside from main courses, everyone will enjoy a set-up food station that they can go to and grab a bite between cocktails, or after the dinner is served, to indulge in sweet delights or maybe unique food that they've never tasted before, and that it wasn't served during the reception. So, if you'd like to have a food station at your wedding, here are a few suggestions that you should consider.
1. Sweet bars and candy buffets
Mini meringues, rock candy, fudge, marshmallows and any other artisan treat that comes to mind can be a part of your sweet bar and candy buffet food station. Place them in cute vessels and have handy bags for the guests to fill with their favourite candy. You'll have a dessert on the go at any given time, and the guests won't have to wait for the wedding cake to satisfy their cravings, but they can enjoy sweet delights through an entire wedding.
2. Pie station and pie bar
When you need a nice twist on the cake table trend, putting together a pie station can be an excellent idea. Whether you choose to have a selection of mini pies and pie pops or you decide to serve slices from larger pies, a pie bar will be a lovely addition to your wedding foods. Make sure you see if the venue or the caterer has the option to heat the pies and maybe prepare custard to serve along with pies.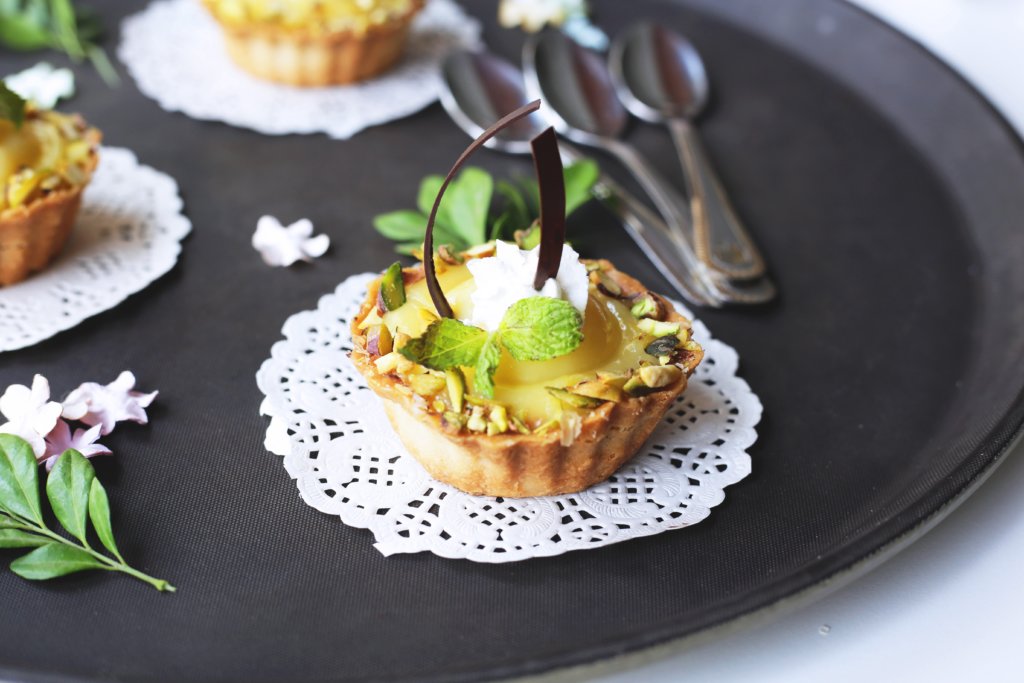 3. Canapes
Having a canape food station is a convenient food choice for everyone to take a quick bite at any time. Since they're so petite and can be eaten in a single bite, your guests won't even have to sit down and miss the good time, but they can hop to the food station, grab a canape and continue with dancing and enjoying the wedding. So, think about hiring some of the best catering companies such as Fast and Fresh Catering who'll deliver and set up the food to your venue, and even provide you with the staff if need be. Pick from a range of food choice and go with those that you like and think your guests would enjoy too.
4. Sushi and Asian food stations
If you want something unconventional but breathtaking, a sushi food station along with a variety of Asian specialties is your go-to choice. Impress your guests with a range of delicacies from China to Japan to South Korean and Thailand. By hiring a chef who'll make fresh sushi rolls on the spot, you'll certainly impress your guests. Alternatively, get help from the venue staff, and have pre-rolled sushi, noodles in mini takeout boxes or Vietnamese-style rice paper rolls. Think about having bite-sized dim-sum style dishes such as shrimp, chicken pork or vegetarian dumplings, shrimp toast, spring rolls and maybe even chicken satay with peanut sauce on skewers.
5. Pizza bar
Pizza may not seem like the best choice for a wedding, but as time goes by it's gaining on popularity, and more couples incorporate it into their weddings every day. It's also an affordable idea for rustic shindigs, so feel free to have Margherita and pepperoni, and maybe even design a pizza of your own taste. To make it even more fun, hire professional pizza makers and allow your guests to each create a pizza of their own, and eat only the ingredients they truly like and enjoy tasting.
6. Colourful ice pops
You can never go wrong with ice cream. It's an ever-popular dessert everyone from the age of 7 to 77 will love to see and enjoy tasting on your wedding day. An ice pop bucket with DIY made popsicles can be a great option if you're planning a DIY wedding. Hiring an ice cream truck would be a wonderful idea as well when you wish to bring a little bit of nostalgia to the big day. Setting up a sundae bar with a selection of toppings and serving it in cones, will astound the entire wedding party.
Final thoughts
Wedding food choices are nothing if not versatile. So, if you decide to have a food station at your big day, feel free to add sweet treats, sushi, pizza, ice cream, canapes or even pies, and leave the entire wedding party in awe.