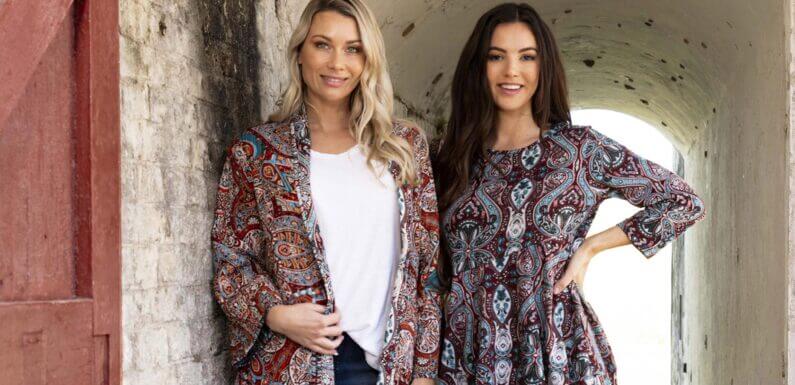 Do you realize how many types of tops are out there? Every top in your closet has its own name and signature style. Who knew? You may not know which tops will give you the fiercest, most flawless look, and really, it all comes down to your personal tastes. But it doesn't hurt to familiarize yourself with the blouses and shirts that are versatile, trendy, and timeless.
One Cool Crop Top
Crop tops aren't going anywhere anytime soon. Anyone can wear a crop top—anyone. No matter what your body type, there's a cute crop top that suits you perfectly. Because it's a surprisingly versatile style, you can find crops in a variety of lengths. It doesn't have to be cut up to your chest to classify as a crop top. Remember that. To maintain a certain balance, consider a crop with long sleeves.
Nothing's Cooler Than a Cami
Camis are ideal for layering. They fit flawlessly beneath blazers, cardigans, kimonos, and open flannels. A fancy camisole can add polish to workday outfits or date night ensembles, while casual or plain camis can anchor the rest of your outfit. Since they're fancier than tank tops and simple spaghetti strap tops, camis leave more room for creativity. Try out your camisoles with jeans, skirts, leggings, capris, and dress pants.
A Bodysuit For Versatility
Bodysuits are on the comeback trail but don't worry! They're not the poet-sleeved monstrosities of the early '90s. Today's bodysuits are marvelously modern and available in a variety of styles. Heck, there are layered and unstructured bodysuits that resemble blouses and tee shirts meaning that you don't have to wear a clinging, skin-tight suit unless that's your thing. Pro tip: consider replacing the buttons down there with loop-and-hook fasteners.
The High-Low of It
Asymmetrical tops are fashionable and a bit edgy. Anytime your hemline falls in a unique way, people will take notice. Clothing that falls outside of convention always leaves an impression.
A top with a hemline that falls at an angle is bang on, but high-low tops that are longer in the back and shorter in the front are better. That style is like the mullet of the fashion world, except that it works. The extra length in the back adds a dramatic flair to the most mundane outfit.
A Peplum Illusion
The peplum style is fairly dramatic (not to mention flattering). A bit of a ruffle along the hemline brings a dash of panache to your overall look. In terms of its silhouette, a peplum top is also quite flattering. It nips in at the waist, has a bit of a fitted bodice, and flares at the hips. We're talking instant hourglass figure here! Can't go wrong with that.
That Brigitte Bardot Style
Who wouldn't want to dress like Brigitte Bardot? The French fashion icon known for her on-screen wiles, beautiful blonde hair, and perfect pout was so fierce that there's a shirt style named after her. More simply, the Bardot style describes an off-shoulder top that bares both shoulders. Some of them drape softly from the shoulders, while others rely on ruching (gathered, ruffled, or pleated fabric) or a band of elastic to hold them in place. Off-shoulder peasant tops are big in the Boho trend, but full sleeves and fitted sleeves are pretty, too.
The Beauty of a Blouson
Lately, the blouson top has been kicking up a fuss. The style is everywhere, but there's a reason for that. Characterized by a fitted waist held close by a drawstring, elastic, or a band of fabric, they tend to be full shirts that sort of blouse over their waistband—hence the name. With the power to be both edgy and elegant, they're perfect for the office, but it's not hard to find a statement-making blouson. Wear the style with fitted bottoms or wide-legged trousers. They're on-point with pencil skirts, too.
A Crisply Collared Button-Down
Every wardrobe benefits from a classic button-down shirt with a sharp collar. White is a can't-miss color because white Oxfords are just sharp, but black button-downs have their own kind of drama. Then there are patterned shirts such as plaid and polka dots. Explore the versatility of a crisp cotton shirt or get your grunge on in a button-down flannel.
Hot in a Halter
If your aesthetic skews toward retro-inspired clothing and pinup style, you can't go wrong with a halter top. It gives off an air of sexy elegance and looks fan-freaking-tastic with short shorts, clinging capris, jeans and jorts, mini skirts, maxi skirts, and nearly any other bottoms you can think of!
The Perfect Tee
You need at least one perfect tee shirt in your closet. It might be a band tee, a cheeky graphic tee, or a dressy tee with statement sleeves. You'll know it instantly. It's the tee shirt that makes you feel like an off-duty model even if you're heading to 7-11 on a midnight snack run.
This isn't a comprehensive list of shirt styles and top types. It's just a collection of the looks that are on-the-money at the moment. Feel free to share your favorite shirts and fashion tips for wearing them.