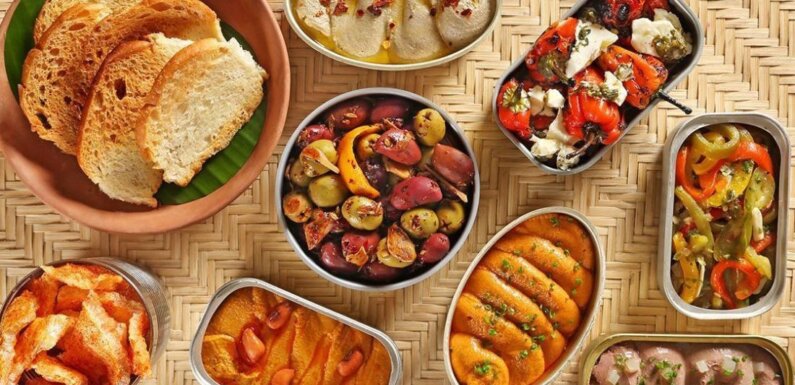 Food Culture of Goa
Goa is the most sought-out travel destination for national as well as international tourists. Goa is particularly popular among international tourists because of its beautiful beaches, relaxed culture, and tasteful local cuisine. Any popular Goa holiday packages either it are for honeymoon couples or casual travelers, always include the most popular food items.
Although, as a tourist, you can find almost anything in Goa as there are many restaurants with extensive food options from all over the world. You can easily find continental, Mediterranean, and Asian cuisines. However, the most interesting experience is to taste the amazing local food options that often go overlooked by tourists.
Usually, the tourists stick to the restaurant meals because they do not have much information about the local food options. The most popular dishes in Goa don't necessarily include the traditional varieties of food.
The most unique feature about Goan cuisine is that it has been greatly influenced by the Portuguese culture. There are also influences of traditional Indian as well as traditional Muslim cuisines. The food options in the traditional Goan cuisine is mainly of non-vegetarian variety.
Being a coastal region, Goa has a rich variety of seafood options which are included in the preparation of these Goan cuisines. You can find the most popular Goan foods in the restaurants, however, some street food varieties are worth checking out.
Some of the most famous areas to explore the street food of Goa are Margao, Panjim, and Miramar. You can find various street vendors with their carts selling some delicious street foods of Goa. Sometimes, you can find some traditional Arabic and European food items on these carts as well. For international tourists, the street food of Goa also includes Lebanese and Italian food snacks which are quite a surprise for the tourists. Street food is particularly important for the tourists who avail of the budget Goa tour packages.
Since most of the Indian population is vegetarian, the domestic tourists need to know that the most traditional Goan foods are non-vegetarian. If you are comfortable eating meat-based dishes then you will find an ample number of food options available for you.
10 most famous Cuisines of Goa
If you are planning to visit Goa, then tasting some of the traditional foods can make your trip unforgettable. These foods have a very unique flavor compared to the other parts of India. This is because Goa is a coastal region with many seafood options. Also, many tribal influences of the nomadic people combined with the Portuguese influence, makes the food very unique to taste. Following are some of the most mouth-watering cuisines of Goa.
Xacuti
Chicken Xacuti with Rice (image source: Wikimedia commons)
Xacuti pronounced as 'Shakuti' is one of the famous traditional food of Goa. The most common way to cook this dish is with Chicken, vegetables, spices, and coconut.
The varieties of this dish sometimes include Prawns and Crab as well. The unique blend of the local spices makes Xacuti one of the essential additions in the Goa holiday packages. One of the most popular dishes of Xacuti is the Chicken Xacuti which is available throughout Goa. There are some other regions in India where you can find Chicken Xacuti. However, the recipe that is used in Goa makes Chicken Xacuti uniquely different.
In Calangute located in North Goa, Crab Xacuti is very popular among the people here. Calangute is full of tourists during the winter months and Crab Xacuti is the famous Goa food among the tourists. You can find the mast delicious variety of Crab Xacuti in Calangute.
The price of Xacuti varies from area to area. The average price of Xacuti is anywhere from 300 to 600 Indian Rupees. Xacuti remains the most famous food of Goa which is also affordable for tourists.
Vindaloo
Vindaloo (image source: Wikimedia commons)
For pork dishes, Goa seems to be one of the best places to taste the many varieties of Pork-based food items. Pork is included in almost all of the famous traditional foods of Goa. Vindaloo is the famous Goa food that is worth tasting while traveling in Goa.
The traditional pork Vindaloo is cooked by mixing pork with various spices, chilies, and vinegar. The combination of vinegar and other spices makes the Vindaloo a little tangy to taste. This unique flavor makes Vindaloo a famous food of Goa.
The traditional variety of the Pork Vindaloo is not spicy at all. During the festive seasons such as Christmas, the traditional Vindaloo is sweet to taste with mild use of spices. The most common variety of Vindaloo that is available in the restaurants is spicier with the addition of chilies, ginger, and garlic. Many believe that the recipe of Vindaloo came from the sailors of the Portuguese ships which landed on the Goan shores.
This famous food of Goa is best to taste in the Nerul area of North Goa. If there is one place where you can find the best tasting Vindaloo in Goa, then Bhatti village is the right place. Bhatti Village is located near the Nerul village of North Goa. Vindaloo that you find here is cooked according to your preference.
Bhatti Village is the most popular tourist destination for international tourists because of the amazing food options which include the popular Pork Vindaloo. The cost of the Pork Vindaloo meal is 500 Indian Rupees for 2 people. For the travelers availing of budget Goa tour packages, this price is amazing for a filling meal.
Bebinca
Bebinca Cake with Ice cream (image source: Wikimedia commons)
Desserts being an essential part of a good meal, are also an important consideration for the hotels and restaurants. Restaurants have a particular section in their menu dedicated to the Desserts.
Apart from the most popular dishes of Goa, a traditionally relevant dessert called Bebinca is an important addition to the restaurant menus. Bebinca is a cake with many layers made from eggs, butter, milk, coconut, etc. It is a traditional dessert of Goa which is served during the Christmas season.
Bebinca might look simple even with its many layers. However, making this cake is very challenging as it requires precision and thorough preparation of the cake mix. Locals believe that Bebinca's recipe was invented by one of the nuns by the name 'Bibiona'. It is believed that she was part of the Santa Monica Convent of Goa.
Bebinca remains one of the most famous foods of Goa. It is a delicious dessert after a meal and also a dessert worth having during the Christmas festivities.
RasOmelette
This delicious dish is available throughout Goa. However, if you wish to taste the best variety of RasOmellete, then Panjim is the place to go. RasOmelette is just a simple omelet that is served along with a soup of chicken curry.
Ras omelet is one of the best street food of Goa that is very cheap and fulfilling. For the tourists who are traveling through one of the budget Goa tour packages, RasOmelette is the best option as far as street foods are concerned. Although, RasOmellete is available in almost all the restaurants as well.
Goan Sausages
Goan Sausage sold in the in the street (image source: Wikimedia commons)
If there is one food item in Goa that is loved by the locals and tourists alike, then Goan Sausages is on the top of the list. It is one of the most famous Goa food to taste. It is locally known as 'Choris' and is usually served as a breakfast or as a snack.
The Goan Sausages are made from pork meat seasoned with many spices. The locals prepare this dish by cooking the spicy sausage by adding onions and then potatoes. It is eaten with Pav (soft bread) and it can be found all over Goa. When served with bread the dish is locally called 'ChorisPav'.
It is one of the most popular street foods in Goa which is easily available. This spicy treat is so popular that the tourists find themselves eating this street food on regular basis. It is undoubtedly one of the best mouth-watering cuisines of Goa.
Chicken Cafreal
The Chicken Cafreal is the most famous traditional food of Goa that is available in almost all restaurants, beach shacks, and hotels. Tourists find this dish particularly interesting because of its unique mix of Goan and Portuguese styles of cooking.
Chicken Cafreal is the must-have food item for every traveler visiting Goa. It remains the signature food of Goa which is made different by adding various spices to it. This dish is quite similar to the famous 'Tandoori Chicken' of India. However, the taste of Chicken Cafreal is quite tangy compared to 'Tandoori Chicken'.
Chicken Cafreal is served usually with salad, rice, or curry. Sometimes it is also served with 'Pav' the local fluffy bread. Decorated with fresh coriander leaves, this dish gives you an unforgettable experience of Goan food.
Missal Pav
Missal Pav meal in Goa (image source: Wikimedia commons)
For vegetarians, Missal Pav is the most popular street food of Goa. For budget travelers looking to save money, Missal Pav is an ideal choice because it being readily available throughout Goa.
It is considered a filling vegetarian snack that is enjoyed by locals and tourists alike. Missal Pav is also available in the state of Maharashtra but the taste of a Goan Missal Pav is quite different.
Locals eat Missal Pav as a tea-time snack. It is made with lentils and moth beans and is served with the local fluffy bread called 'Pav'. Also, the Indian Buttermilk is served along with Missal Pav which is a delicious drink after a spicy Missal Pav meal.
Poi
Bicycle vendor selling Traditional Goan Poe Bread (image source: Wikimedia commons)
Poi is the famous local bread made from the yeast that is found in Goa. Because of this, the unique taste and character of this bread are formed. Among the local community, this is the bread that they serve along with various curry-based dishes.
Poi is made from the husk of rice and is a little sweet to taste. You can find many traveling vendors selling Poi on their bicycles throughout Goa. Poi is also eaten with butter as a tea time snack. It is a budget food option for people trying to save money during their vacation in Goa.
Goan Red Rice
Red Rice (image source: Wikimedia commons)
The variety of Red Rice is also popularly known as 'Ukda Rice' among the local community. This variety of rice is grown locally and is used in all the households of the local Goan population as well as used by the nomadic tribes here.
Even the restaurants and hotels in Goa use the red rice to prepare dishes such as Pulao and include it along with other Meat-based foods.
This grain of Goan Red rice is thick and brown color. Upon cooking it gives out a nutty aroma and it is used extensively in the traditional recipes of the local Goan food.
Prawn Balchao
Prawn Balchao (image source: Wikimedia commons)
This is the local pickle made from Prawns mixed with various spices, chilies, onions, tomatoes, coconut, and vinegar. Prawn Balchao is a spicy addition to your meal and it is usually served with any rice-based dish to enhance the overall flavor of the meal.
You can find Prawn Balchao in almost all restaurants and it tastes amazing. The tourists enjoy the unique flavor of this pickle which is different from the pickles available in most parts of India.
Conclusion
These were the 10 most popular traditional as well as modern cuisines of Goa. However, Goa has many varieties of sweets and seafood dishes that deserve a list of their own because of the many influences they had apart from their traditional origins.
There are also some drinks such as Feni which has its origins in Portuguese but is very much popular among the tourist's community. If you wish to satisfy the foodie in you, Goa is the best destination for your food adventures. There is no shortage of food options in Goa because of the extensive traditional, modern, and international cuisines available.
For your next holiday, Goa is a perfect destination to enhance your mood after lockdown restrictions of COVID-19. In the next winter season of 2021, it is expected that international as well as domestic tourists will flock to Goa. Only time will tell, how eventful Goa will be after the pandemic situation.