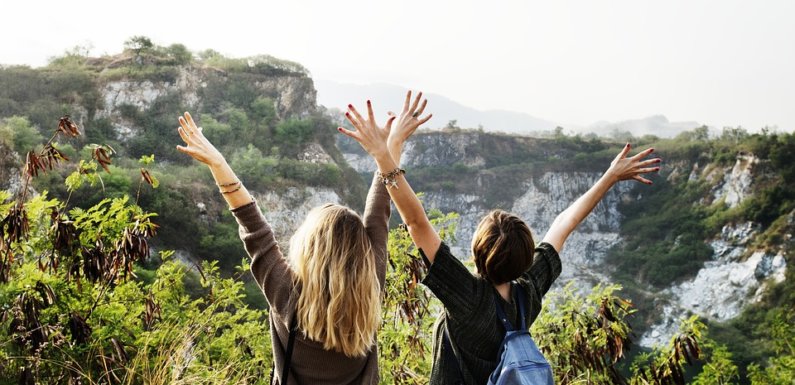 Travelling solo is a liberating experience that allows you to let go of your inhibitions and truly connect with your own self. It gives you the freedom to explore a place on your own terms.
On the flipside, it is a difficult realm to explore, especially if it's your first time. You will be in a strange place with an unfamiliar culture, which is daunting enough.
But do not let that suppress your wanderlust. A solo trip can be a source of life changing revelations and unexpected friendships. Or at the very least you will get some fun stories out of it!
These useful tips will act as your guide and will help you with your solo travelling endeavors-
Pack Light
A golden rule to follow while packing for a solo trip is- pack as much as you can carry on your own. It is quite possible that you won't get any help with your luggage, as most of the times cheap accommodations lack such amenities.
Not only should your luggage be light, but it should also be manageable. Choose a backpacking bag over hardshell suitcases. You could easily slide a backpacking bag under seats and carry it for several hours without breaking your back.
Physical Info
We all know our phones and other electronic devices are the perfect guide for every single thing. Whether you need the contact number of a restaurant or make a list of all your necessities, your phones will be your best friends.
However, phones are just as delicate as they are useful. One slip and all your important information is gone. To protect yourself from this inconvenience, that too in a strange place, make physical copies of everything.
You should have your tickets, hotel booking, itinerary, important phone numbers and identification documents printed and written down.
Also, buy a map. You probably can barely figure out how to read it, but something is better than nothing, right?
Backup Phone and Battery
Losing your phone or breaking it will be prove to be major hindrance. So keep a cheap spare phone with you. It will ensure that you are not completely helpless if you do lose your phone.
Also, a power bank or a battery backup is a must have device. So that you can keep your instagram updated without worrying about your battery running out.
Locks
It is a great idea to carry a couple of locks with you. You can use it to keep your belongings safe in you hostel or dorm room.
Research
Learn as much information as you can about the your destination. Find out the best food options, cheap accommodation, secret spots and more. Connect with local travellers and bloggers over the internet and ask for their recommendations. For instance, if you are looking for affordable Bunbury accommodation, Bunbury pubs or restaurants, a local can suggest you come great spots.
Carefully Connect
Travelling solo entails meeting new people and connecting with other travels and potentially forming friendships. It will help you open up and let go of your inhibitions.
However, it is equally important to be careful and alert. If at any moment you feel unsafe or you have a suspicious feeling about anyone, then trust your gut and get out of that situation. And if you can't, then at least try and alert someone.
Backup Snacks
Travelling to new places also means indulging in unfamiliar cuisines. If you have dietary restrictions or peculiar allergies, then always remember to carry suitable snacks.
Informed & Updated
Travelling alone is not only a nerve racking experience for you but will also make your friends and family a little anxious. Get Find My Friends for your phone. It will help you friends and family keep a track of your whereabouts and curb their nerves.
Local Apps
Application are the modern travel guides. Research and download all the applications you could possibly need. There are several apps available for taxis, bus routes, metros, food delivery and more.
Basic Phrases
It would be difficult to navigate through a place if you are not familiar with any of the commonly used languages. You should invest some time in learning a few basic phrases, which will help you out immensely.