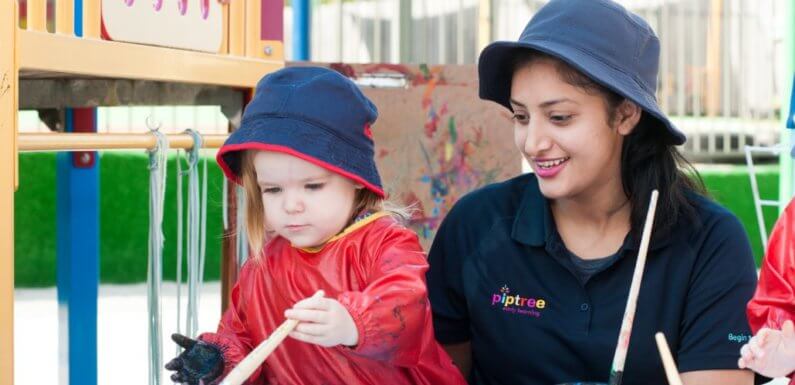 Life skills are an important factor that determines the growth of a child. Many of us may think academics are the first priority rather than life skills. But it is important to handle both. Life skills help your child to grow independently and face the real world. This article explains 18 essential life skills to equip your child for the real world. basic self-defense – Safety is an important factor in today's world. Being it a boy or a girl, teach them the basic self-defense. Many schools are practicing self-defense for the students. As a parent, you can also teach them during free hours.
FIRST AID –
You cannot always be with your child whenever they fall down and get injured. The child must arise and should try to handle the situation. To do so, teach them basic first aid and also components in the first aid kit. In addition to that, explain the importance of health. Many children fail to eat fruits and vegetables, so instead of forcing them, explain the importance and health benefits of eating them. 
DECISION MANAGEMENT –
When the child grows, they need to decide on education, job, and life partners. If they are not practiced with decision-making skills, they may fail in all three. So, teach them to make proper decisions. You can practice your child at an early stage by making them decide among the best food, dress, and toys.
TIME MANAGEMENT –
Managing the time, make your kid more responsible. Teach them to make every minute effectively. Moreover, when they get into the career, they will properly utilize every minute. Get your child an alarm clock and make use of it.
TEACH THEM TO DO THEIR OWN WORK – 
Your kid won't always be with you. They may fly away for education and career. If they move away, they need to manage their own work. So, during childhoods parents should teach them to do their own work. For instance, the child should pack its bag and take the plates to the kitchen.
MONEY MANAGEMENT –
One important life skill that should be equipped to your child is money management. Get them a piggy bank and ask them to save a small amount of money in the piggy bank. So by doing this regularly, your child gets practiced to save a small amount of money regularly.
IMPORTANCE OF ENVIRONMENT –
In today's world, you can witness deforestation and environmental impact. You can teach many environmental activities such as gardening, plastic bans and throwing the waste into the dustbin. By encouraging them, they become more responsible towards the environment.
TEACHING MAPS AND ATLAS – 
Every child loves to explore the outside world. Exploring the outer world in a fun way is exciting. Spend at least 2 hours a day with your child and teach them about the countries, their culture, capital, language and about the people. By regular practice, they start loving geography.
TEACH BASIC ETIQUETTE –
Some etiquette should be nurtured from childhood. One such important etiquette is dining etiquette's. The kid must know how to handle the spoon and fork. They should also know how to behave in common places. Moreover, they must also know to order the menu in the restaurants.
INTERACTION WITH PEOPLE – 
Teach your kid to differentiate between the stranger and the relatives. The child must know to interact between the stranger and the well – known person. By interacting more, they can develop social skills. In addition to that, teach them how to make new friends.
BEING EMPATHY – 
Another important life skill which is needed to be taught for the children is being an empathy. Teach them to look at the situation from the other's perspective. By doing this, they know the emotions of other people. Moreover, they can understand the other's feelings and react based on it.
TRAVEL & EXPLORE –
Take your child to historic places, tourist spots through public transportation. By practicing this, they can explore more ideas and also know how the real world is. Moreover, take your kid more to historic and monumental places so that they are able to learn the history of the place. Apart from travelling to historic places, you can take them to some vacation places were many activities for children are available, so you can really give them a fun filling holiday trip and how they can be safe while performing those activities
DOING HOUSEHOLD CHORES –
It's very difficult to make your kid involved in household chores. But if this is regularly practiced, they can manage all the household chores if they are away from home. So, make your child clean his room, his bed, and his study place.
TEACH SIMPLE COOKING –
Even children can also cook. Teach them simple cooking of butter and jam sandwiches, bread and butter and salads. If you encourage your kid to cook, they get motivated and start to love cooking.
ADAPTABILITY –
One of the important life skills that your child must know. Being adaptable helps your kid to be in any situation. They can adjust themselves according to the situation. If this skill is not practiced, then your child faces difficulty when they grow.
PRACTICE THANKS, SORRY & PLEASE –
It is an important manner to say thank, sorry and please. This manner shows them how respectful they are. From childhood, practice them by teaching thanks, sorry and please in the necessary situation. 
HOW TO SHOP –
Every kid must know how their parents are shopping for grocery items. If you teach them, they start knowing about the varieties, item name, and its purpose. Sometimes, this also relates the kid towards money management and budgeting
WASHING THE CLOTHES –
Your child can also know how to wash clothes. Teach them simple operations of the washing machine. Take your kid with you while washing and teach them what kind of clothes to wash, how much detergents should be added and how to turn on the dryer.
Conclusion
Since you make the child's foundation strong, when they reach the age of 7 or 8, they get to know most of the life skills. When they reach the age of 14 or 15, they know the importance of life skills. So start teaching your kid with simple life skills.