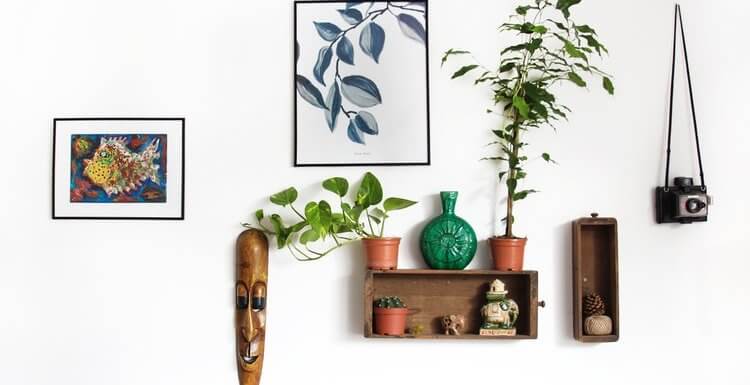 Decorative trends: find the inspiration for your interior design!
The decoration trends work for longer or shorter cycles: some decorating styles appear one year and then disappear the next year or remain relevant for some time. What is certain is that one day or another, yesterday's decorative styles will become tomorrow's must-haves. If you lack a deco inspiration for your interior, our deco tips are there to help you: design, colors, interior decoration … Find the style that suits you!
What are the trend colors for your home?
The colors make it possible to give the stamp to the rooms of your home. They vary depending on the decorative trends, from a light and soft touch to a darker or neutral point. However, do not forget that your color choices must also look like you. While color charts are continually growing, some color trends stand out.
Simple and effective: white or pastels
The need for soothing and gentle pushes us to choose white or pastel colors, which help create a cozy, relaxing and serene atmosphere in our home. White has the improvement of being able to easily match with other colors or patterns present in the room while highlighting them. A deco trend is efficient and risk-free!
Scandinavian colors intensify
If Scandinavian style decoration remains trendy, the Nordic colors are destined to become denser, deeper. Although white remains very present, gray, beige, blue or green become darker, for a style of decor and a warmer atmosphere. These cold colors can also be associated with more vivid colors, such as a yellow or pastel pink.
Natural and raw colors to recharge your batteries
There is a craze for natural materials and colors, conducive to relaxation, back to basics. This decorative trend is directly inspired by raw materials such as light wood, slate, wills … We are dealing with colors similar to those found in nature, neutral and true colors, which have not been reworked.
The intensity of bright colors
Associated with soft color, mixed with a neat design, the dense colors make their comeback and bring cheerfulness and brightness. Yellow curry, aqua blue, emerald green … Intense colors can work well as well as with a softer color or another bright color.
Dare the green!
Soothing and refreshing, the green takes place more and more important in our interiors. Declined in all facets, khaki, fir green, mint green, water green … this tone will come to bring personality to certain parts of your home: a corridor, a kitchen or a room, for example.
Blue enters a new era
Highly prized, the blue evolves towards more natural hues, with more character: the mineral blue and the night blue become unavoidable. Depending on the intensity of the chosen blue, we can carry it in different ways: to mineral gray or brown earth for the mineral blue, to beige or yellow for the night blue.