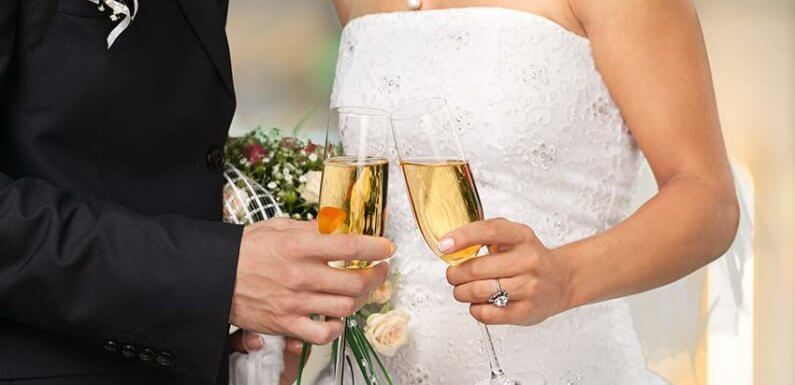 Weddings bring a lot of responsibilities. From floral decoration to the food menu, everything demands special attention. Wine is generally the star of the wedding food menu. Choosing the wedding wine can be a tough task for many.
Taking care of the taste of the different guests attending the wedding is another important factor to be considered here. Your love for wine can sometimes misguide you while choosing the best for your wedding. Many factors need to be considered before sealing the deal.
Here we bring you top four things to consider when choosing the wine for your wedding –
#1 QUANTITY –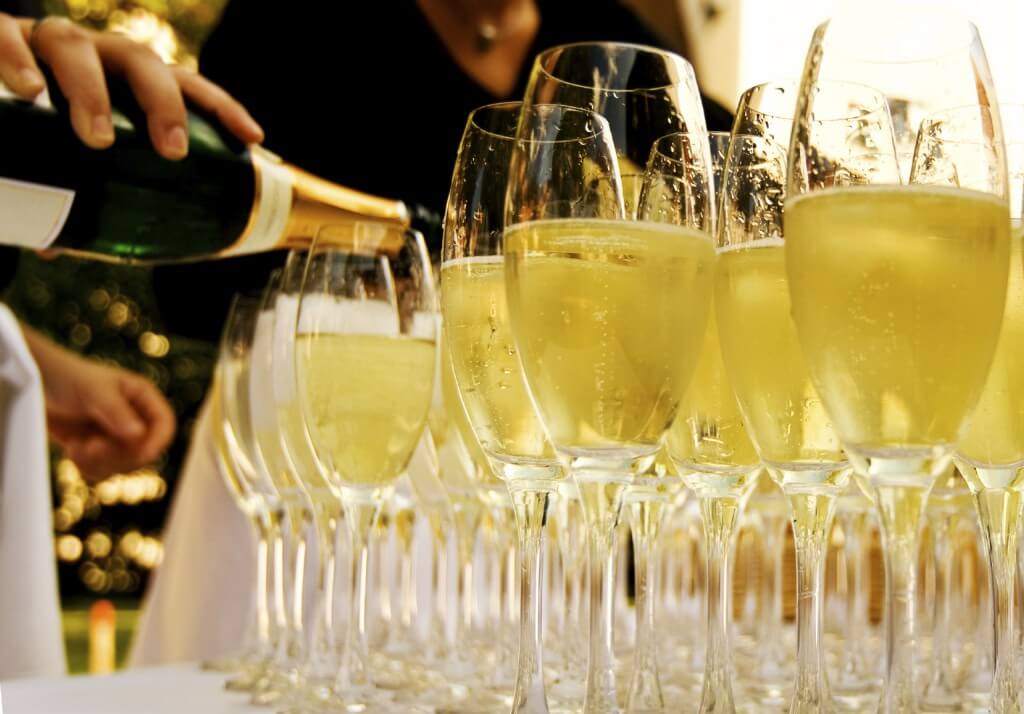 The first thing to consider while finalizing the wine for your wedding is the quantity of the wine. How many bottles of wine are you actually going to need for the day? That further depends on your guest list and the variety of wine to be served. More the variety you offer, less the number of bottles required per type.
Many people lay a lot of stress on increasing the variety served. No doubt, it is important but knowing the taste of your guests beforehand can save you a lot of effort here. If nobody in your or your partner's friend circle likes white wine then what is the fun to serve a lot of white wine? Guests appreciate when they get served what they like. Doesn't matter how expensive the wine, if it is not appealing to their taste buds, they won't appreciate it much.
Different wine recommendations from your friends can help you throw an excellent wedding or reception party with everyone happy and delighted.
#2 QUALITY –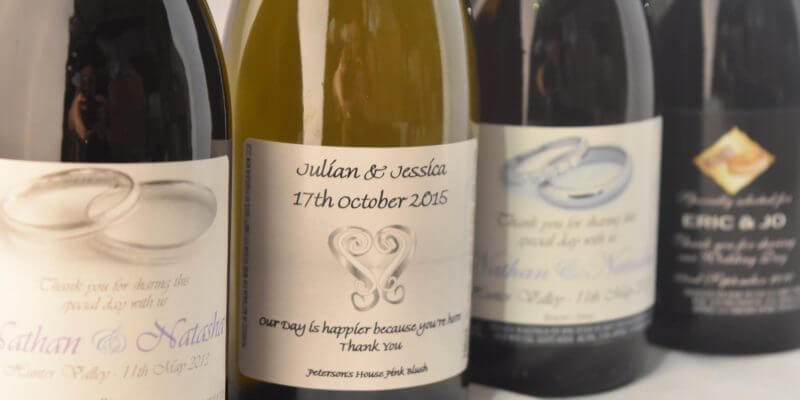 The choice of wine can either enhance the wedding dining experience or ruin it totally. It is a very special element of the menu especially if you are a wine lover. After a lot of wine recommendations, from friends and family, you finally need to settle for a particular type. However, you can always surprise your guests with the quality of the wine.
Serving sparkling wine from New Zealand or wine coming directly from a top winery in Europe can leave the guests in complete awe. Also, the choice of wine must reflect the occasion. Marriages are celebratory occasions.
Aromatic wines are a great choice for wedding servings. Welcome drinks are also something you need to pay attention to. A sparkling wine or a nice cocktail will do the job just fine.
#3 SEASONAL CHOICE –
Choosing the perfect wine for the occasion depends on the season too. Your love for a particular wine can make you biased while choosing the right one. Whether to choose white wine or red wine can be a tricky situation.
Wine is all about context. The season has a great say in the kind of wine you serve in your wedding. The theme of your wedding must complement the kind of drinks and especially the wine being served. Your choice must reflect the occasion. Full-bodied red wines are a perfect fit for the winters but may not rock the party in summers.
'Malbec', 'Syrah' and 'Sparkling Wine' are some of the favorites among wine lovers for winter weddings and parties. Similarly, lighter wines like 'White Blend', 'Chenin Blanc' and 'Pinot Grigio' are the popular choices for a spring set up.
However, if you have a soft corner for white wine then you must consider planning your wedding in the summer. 'Riesling' rules the hearts of many wine lovers and is a great choice for a rooftop summer wedding.
Summers bring along a lot of dressing options. Shirt dresses teamed up with corsets are making quite a rage these days. So, if you are planning on throwing your wedding reception on a cool summer evening, consider teaming a corset dress with the romantic mood of your chocolate and wine party.
Wedding and Bridal corsets are a great choice to be worn under your wedding gown on your 'D Day'.
#4 FOOD MENU –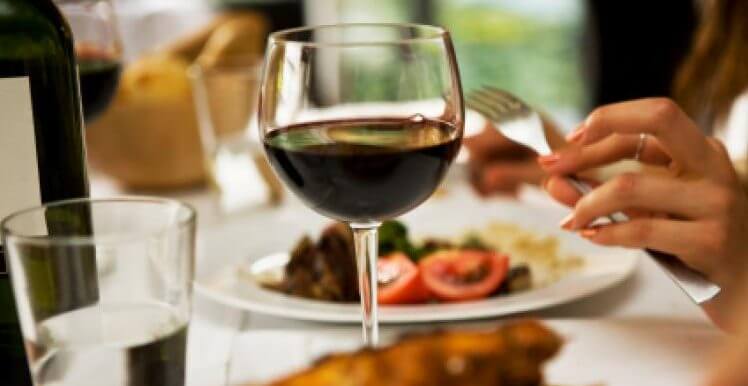 The choice of wine must complement and reflect your food menu. Serving French wine along with French meal is natural. The choice of cocktails and wines must go hand in hand with food items being served. Mushroom dishes go best with red wine like 'Pinot Noir' and 'Dolcetto'.
If you have a beach themed wedding and are planning to serve seafood then white wine must be the drink of the occasion. Silky white wines like 'Chardonnays' will have all the guests appreciating your choice in the end.
Anything salty and light will need dry sparkling wine 'Champagne' to taste well.
For cheesy dishes, 'White Rose' is the perfect companion. These are just some of the possible combinations for a great menu.
Many more combinations can be worked out. Choosing the drink according to the food or choosing the food according to the drink, both of them are equally interesting scenarios.
Thus, these were some of the things to be kept in mind to make your wedding memorable.
Blindly following the caterer's list can leave you at loss in the end. Customise the list according to your taste, your partner's taste and the guests of honor.
Tasting a few before the wedding and seeing if they are actually nice and go well with the food is another pro tip here. It is not as daunting as it sounds.
Nothing to be afraid of! Just a little care and you will have memories of your wedding worth cherishing a lifetime.
Cheers!