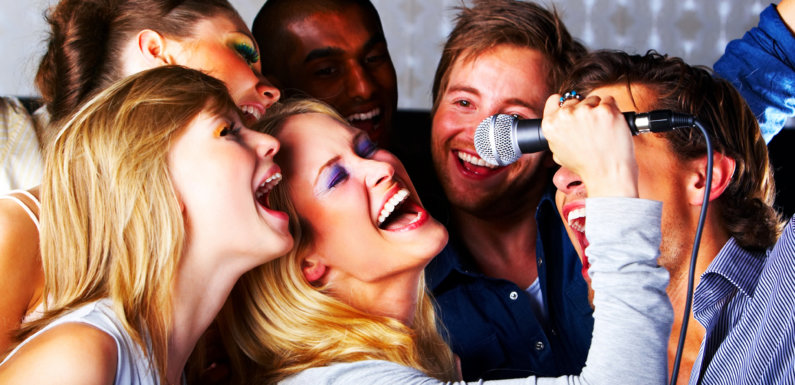 Once in a while, everyone needs to vent and let loose, as adults you don't get the time to do all that. And when you do get some time you think of your family first, partying with your kids has its own perks but sometimes you just need some adults around. Plus it has been so long since you have had an adult night out that it can become confusing as to where to go. With all the options that you have these days the decision becomes even tougher.
Well, the best suggestion that we can offer is that listen to your gut and do what you actually enjoy, but if you are still confused then here are some grown-ups party ideas and suggestions.
Happy hour party
A happy hour party will assure that you and your friends will have a blast. You have two options when it comes to a happy hour party, either go to a bar or arrange it at your house, we suggest going with your home. While a bar has its own perks but the real reason we recommend a home is simply due to the fact that you can be completely free and the atmosphere at a residence is calmer and soothing than a bar.
Make a theme for the party and decide on a signature drink for the evening, but also provide options. Serve simple bar food and snacks like nuts, chips etc. and just enjoy the company.
Game night
A good, old-fashioned game night featuring some of your favourite games can be a really fun thing to do. Choose the games that you like the most and preferably board games as they are easy to handle. If you are planning on partying with a lot of friends, then think of some group games and activities that all can participate and enjoy.
You can opt to go to a shisha lounge for this game night of yours as hookah is an excellent addition to any party, especially where a group of people and games are involved.
Spa party
A spa party is an ultimate relaxation that one can hope for, forget all your troubles and simply give in to the soothing scent and atmosphere of a spa parlour. Going to a spa parlour with a bunch of your friends is a good way to relax and catch up with them at the same time.
Wine and cheese pairing party
Wine was made for bonding with friends, and cheese goes so well with a glass of wine. They are the perfect combination for any gathering or party. Throw a potluck wine & cheese party and ask each of your friend to bring their favourite wine bottle. You can arrange the cheese and also provide crackers, bread and other condiments.
Karaoke
Go to any nearest karaoke place with some friends and have a blast. Drinks, snacks with some singing are a fantastic way to let loose and enjoy to the fullest. You can even do this while travelling through the town, simply go for minibus hire and book one that has karaoke and hit the town. Be sure to record the night with all the embarrassing karaoke moments of your friends.
There are a lot more things that you can do to enjoy your day with friends, but these are the top five party ideas that you should make sure to experience at least once. The memories that you make will stay with you for a long time.