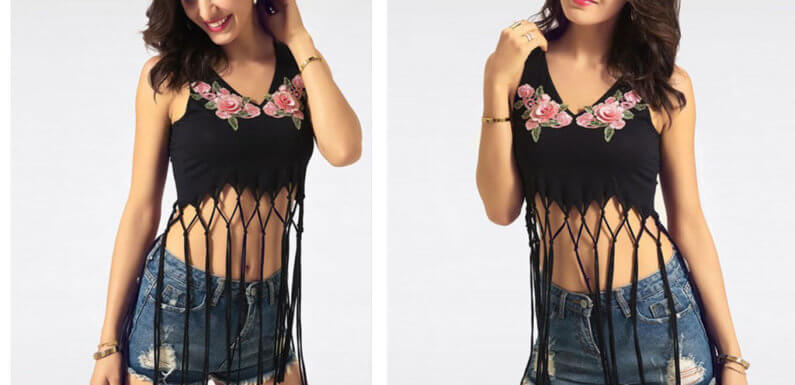 In recent years the popularity of the crop top has escalated exponentially! You would be hard pressed to find a girl who does not have at least one of these signature clothing items in her wardrobe. But for those of us who have not yet mastered the accessorizing of the crop top there are a few simple things that you need to know. Once you have read this short article, we are sure that you will be rushing out the door to stock up on this fashionable item, that comes in so many different styles to suit any figure.
1.The shape and material of the crop top
The first thing to be aware of when adding one of these pieces to your wardrobe is the shape and material of the crop top you are picking out. We may want to move toward flowing tops, that hide our shape beneath, but that is not the aim of the crop top! The best way to wear this piece is to choose a material that is stiffer and made of a heavier fabric. These hold their shape better and fit to your figure, which is exactly the look that we are going for when choosing a crop top!
2.Your mid-section do you want to expose
There are a few different styles that we can choose from, so the second point of call could be to figure out how much of your mid-section do you want to expose? If this is your first crop top you may want to veer toward a pseudo crop top, which is shorter than a normal top but is not so short that you actually leave any skin uncovered. From here you can work toward shorter and shorter tops, from revealing a modest strip of stomach below the hem to a higher hem line that will evidently show a lot more skin!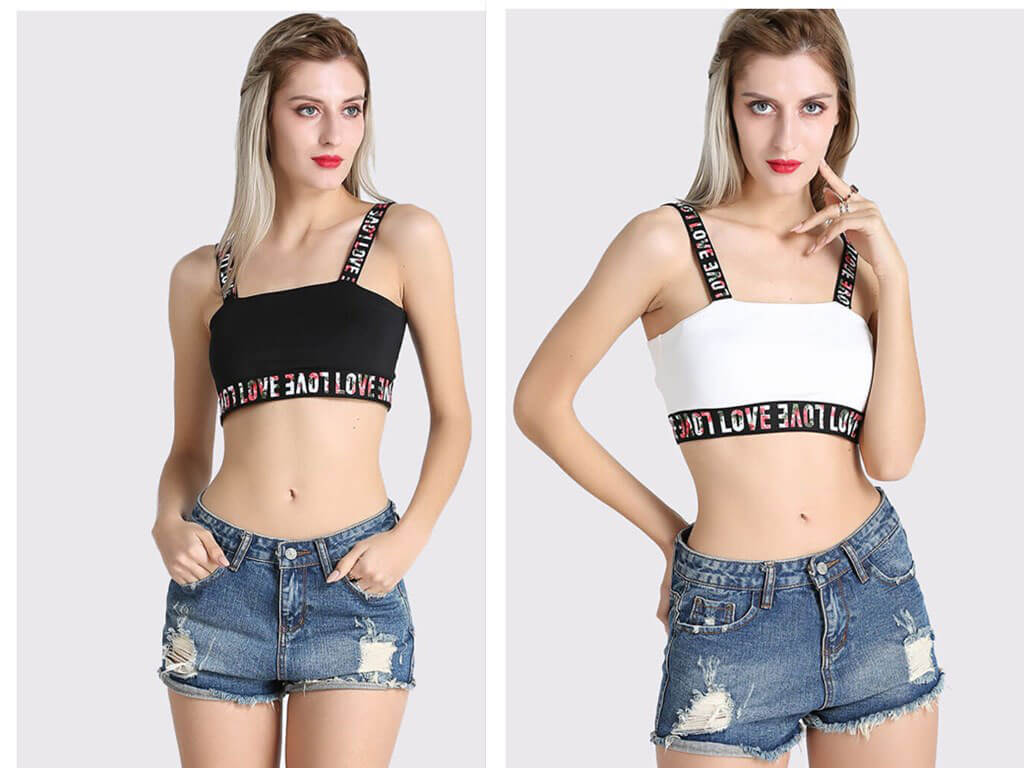 3.Choosing a crop top is the tightness of the top
The and one of the most important things to note when choosing a crop top is the tightness of the top. Although these items generally hug the figure, there is no need to choose something so tight that you can not breathe! If the top is too tight this is when we notice those unwanted bulges, especially when you sit down. Try on a few different sizes to make sure that this top will be looking good no matter what position you are in. You would hate to be caught with an unsightly roll when you take a seat at an event or even just sitting down for a quiet lunch with friends.
4.What other items will go best with our choice
To the crop top we also need to think about what other items will go best with our choice. The general rule of thumb is to make the rest of your outfit somewhat conservative. If you choose to sport a short crop top, try to match it with something such as a long skirt or pair of jeans. We aim to only see one area of skin at a time ladies! If you choose to expose your midriff, take into account your cleavage, back, side boob and under-butt. We do not want to walk out of the house looking overly exposed!
5.Stand up straight!
Finally, one of the things that most of us forget on a daily basis. Stand up straight! This is not just a rule for when you are wearing a crop top, but a general rule that we should follow at all times. In this item of it is easy to find those folds, bumps, rolls and other unflattering views when you slump or hunch over. But, for the rest of your day this is also beneficial. There are so many benefits to standing, sitting, walking straight, we should all be making an effort to do this all the time! If you remember nothing else from this article, which I hope will not be the case, remember to make a conscious effort to keep your back straight as much as possible. After a while this position should come naturally to you and in years to come you will be glad that you made the effort to alter your posture!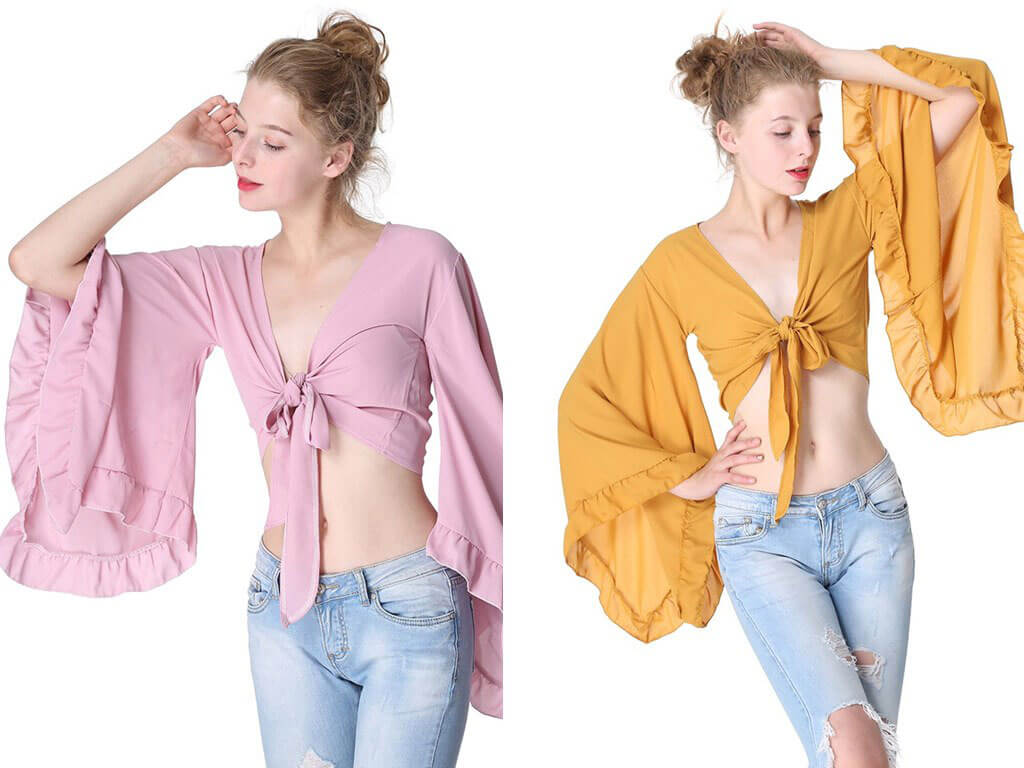 So, there you have it. If you keep in mind these five simple rules when choosing and wearing your new crop top then you will find that you pull off this look better than most! When shopping remember to look for stiff, heavier fabric, think about the length of your top, try on every item and make sure that it is tight enough to fit your figure but also loose enough to allow you to breathe, when standing or sitting. Compliment your top with more modest items and make sure you keep your posture straight, not just for this outfit but always from now on! Now it is time to head to the shops and start exploring all the new combinations a crop top can add to your daily attire!
Please follow and like us: