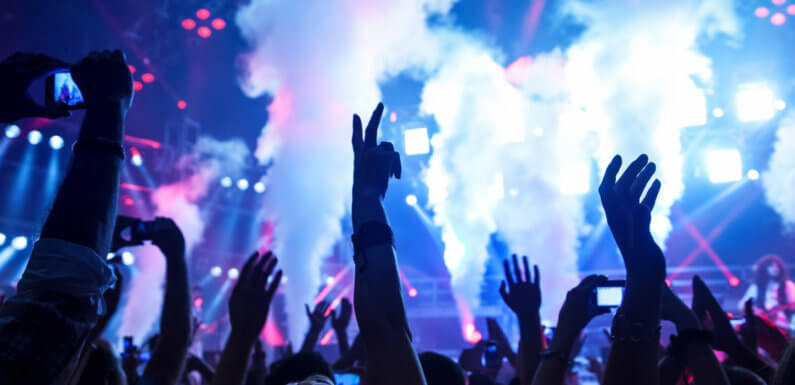 Hosting a party is not really a piece of cake if you would think about it. You might think that having a spectacular events place is enough to keep it going, but no. There are a lot of factors that you have to consider to say that your party is going big or if it would be a flop.
So what should we do if you are planning to have a party or get-together? Well, many things will fill your list. To mention a few, you should be able to name out the theme, venue, attendees or guests, food, and of course the program.
For the program proper, here are some tips on how you can make your party fun or livelier, and at least to keep it work and going:
Invest in good hosts
First off, having outgoing and spontaneous hosts is the best way to start your party well. Remember, these people are the ones on the frontline. Sure, your guests are there for your celebration and patiently waiting for you, but you don't want them to be bored. Aside from inviting your loved ones to be part of this festivity, another great thing you can do for them is to keep them happy.
Also, don't forget to make time for your hosts. Talk to them and get to know them well. You can give your insights, and listen to theirs as well. For sure, they have valuable comments or suggestions to keep your party alive.
Wow your crowd with the design
Given that you are in an events place in Quezon City, you've got to make the most out of it. Maximize your space and awe your guests with a great interior and exterior design. Of course, it is not enough to make your people stay just because of the venue's grandeur. But it could possibly help them redirect their attention and appreciate your party.
It would be better if your place has interactive hubs like photobooths or photo walls, freedom board, and whatnot. You can search it up online some creative and witty things to put in your venue.
Make your program appropriate for the guests
Now this one's a basic: make your program appropriate for the guests. We don't mean that you will be adjusting the whole thing just for your visitors. But in the first place, why would you invite them if you know they will not appreciate or relate to your party?
Another thing to consider in making your program is its relevance to your theme and cause of the get-together. Once these things are clear, you will have better direction on where and how would you want your party to go.
Great choice of music helps
They say music connects people on a different level, no matter how different we are to each other. True enough, magic has that particular magic. In your party, make sure that you have a great list of songs ready, not just on repeat. Don't you get irritated as well with songs being on replay the whole night? Who can even stand that?
Again, make sure that your addons are complementing the theme of the event. Music, in general, helps boost the ambiance or the mood of the party. If you don't do it right, don't expect your people to jive.
Prepare a number of fillers
To begin with, there are different types of parties, and reasons why we are celebrating whatever it is. Sure, you have a program to execute and the flow not to be ruined or whatnot. However, you should also consider that your guests might find it too heavy for them to keep their attention. Give the people some breather and prepare a number of fillers to save the night.
Fillers can come in different ways – games, chitchat of hosts with the audience, random performances from guests, or maybe just a break (but not really dead air). Your hosts and even yourself for sure can see and measure if the people are still okay or not. Just be sensitive enough to look at the signs.
Involve your attendees in the party
To conclude this short list, the most important thing we can leave you is to make you know that you should involve your attendees at the party. That is probably one of the best things to keep your event going, your visitors engaged and happy. If you would just make them as spectators, their attention and interest in the party may quickly fade. On the other hand, if you will engage them and involve them in the program, they would feel like they have to stay and participate.
Naturally, parties and similar events are planned. Nevertheless, do not be afraid to make last minute changes if necessary. Sometimes, it helps make your party more fun and inviting. Never forget to keep in mind and let it show in the party why you are having a celebration in the first place.