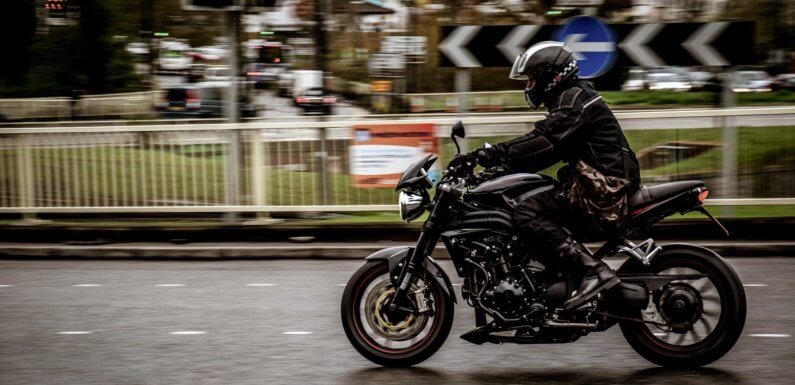 In comparison to other modes of traveling or adventure, motorcycles and motorcycling are more prone to accidents. They are more exposed as compared to car drivers and unfortunately less visible generally due to the small size of the bike or any other factor. A motorcycle is likely to suffer more in the case of a multi-vehicle crash and thus needs an intense safety as compared to trucks or cars.
Of late, motorcycling has emerged as the latest passion among the young and the old. Why shouldn't it be? The activity involves a lot of adventure and holds the capability of raising adrenaline levels in a matter of seconds. However,  riding safely is as important as riding itself and must not be compromised at any cost. Does not matter if you are a novice or a professional, safety is a must! Otherwise, the injuries cannot just play a spoilsport but also ruin the experience for a lifetime. People tend to overlook the safety aspect of motorcycling often, given the awkwardness it brings. But, it costs them in the long run.
In case you are still a novice, getting ready to explore the world on your first motorcycle road trip, you have stumbled upon the right piece of information.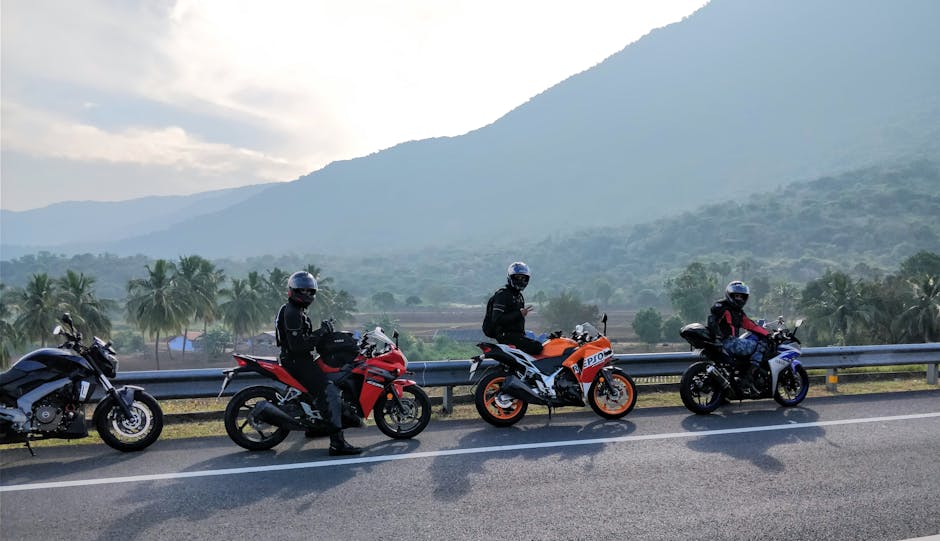 Here we bring you a list of the top safety gear and gadgets that you must have before setting out on your dream motorcycle trip. This article has an extensive coverage of all that you need to know about safe motorcycling right from helmets, gloves, boots, and jackets to smart safety bike accessories like an electronic bike bell, a mini GPS motorcycle computer, etc.
1. HELMET
Helmets are one of the most necessary bike accessories for the safety of a bike rider. Protecting you from potential head injuries as well as dust particles suspended in the air, the importance of a helmet must not be underestimated. In case of a fall or a slip, the rider's skull is most vulnerable. It must be safe enough to withstand any major or minor accident. The helmet must be sturdy enough to protect you against potentially deadly accidents. Available in a variety of shapes, sizes, and brands, choosing the right helmet is not as easy as it seems. The choices available are overwhelming and may confuse you badly.
2. PROTECTION JACKETS
A motorcycle jacket is as vital for your safety while driving as any other piece of safety gear.  A suitable motorcycle jacket, made of a light reflecting material, increases your visibility to the other riders on the road, especially if you are driving in the evenings, late night or in a low-lit area. In case of an accident, the jacket will safeguard your upper body against abrasion or any other potential threat. Some riding jackets even include a built-in armor to protect the vulnerable muscles, joints, and bones against any accident.
The leather is one of the most common materials used in the manufacturing of motorcycle safety jackets. However, if you are not much keen on buying a leather jacket or are allergic to leather, several other synthetic alternatives are also available. Moreover, a full-face helmet with a jacket can give a complete classy look to the rider. A textile mesh jacket, 4-season textile jacket or a simple leather jacket can work just fine.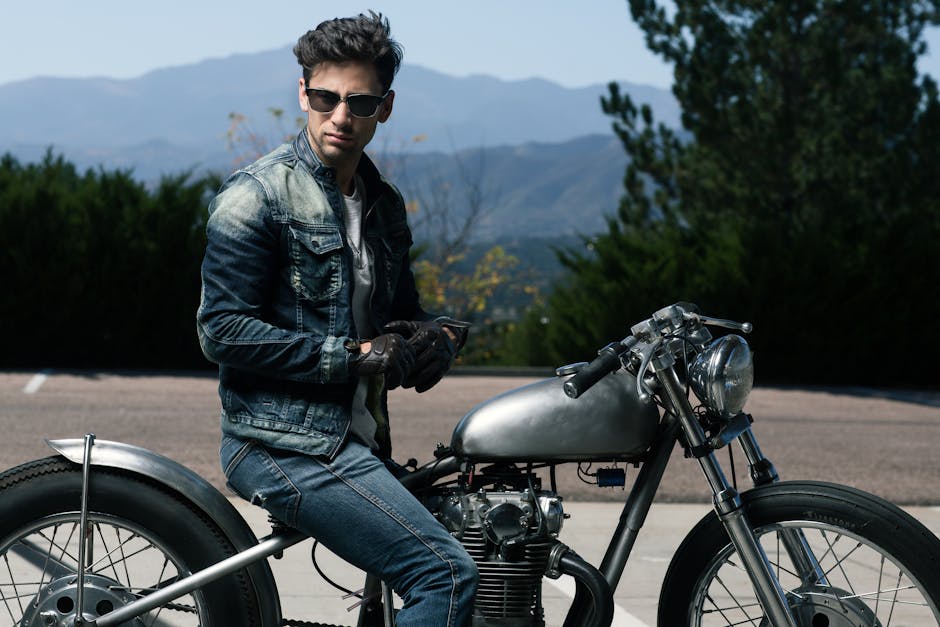 3. GLOVES AND BOOTS
Gloves are undoubtedly the most underestimated pieces of safety gear. Riders generally don't like to invest in gloves much and tend to do with whatever is available at their disposal. However, this carelessness can lead to some serious problems. Accidents or motorcycle falls are unpredictable. It doesn't matter how expert you are at riding your motorcycle can still slip resulting in a fall.
Your hands are likely to suffer abrasion in such a case. Your palms, knuckles, and fingers deserve an equal level of safety as your head or any other body part for that matter. Moreover, whenever we trip or fall, our body naturally tends to use our hands to cling to the nearest support. Thus, hands are likely to suffer much more than you can ever imagine! Fewer options are available for gloves as compared to other accessories. Textile hybrid, full race, touring and urban gloves are a few to consider.
Assuming that you want to protect your feet and ankle, a quality pair of motorcycle boots is indispensable. A well-fitting and comfortable pair of boots, preferably made of leather, is a must-have for every rider. An ideal pair will provide you good abrasion resistance and keep you safe on your commute. Textile boots with high abrasion resistance made of waterproof stuff with ventilation are always a good choice. Sport/race boots, cruising/touring boots, adventure/dual sports boots, street walking/casual boots are some of the other available options.
4. LOWER WEAR AND BACK PROTECTOR
Putting your favorite pair of jeans on may seem tempting before setting out on a motorcycle ride but it is not safe. Like gloves and jackets, your safety riding pants must be able to give you strong protection against abrasion in case of an accident. Textile, denim or hybrid pants are good options to consider when it comes to buying pants for your next motorcycle trip. Depending on the weather, the length of the ride or what type of motorcycle you are going to ride, the choice of pants can vary. If you do not want to buy pants and jacket separately, then buying a leather one-piece suit is also a good option.
While choosing a leather suit, you must give a thought to its quality, stitching, and thickness. A thin pair of pants or a thin suit might get torn in case of rubbing against the road during an accident. It won't be able to provide you the much-needed protection like this.
In addition to lower wear and suit, you must have riding armors. The padding which protects you against crashes is called body armor. They are commonly used for protecting the shoulders, elbows and the knees. Besides, you should invest in a quality back protector to ensure an overall safe trip. It is defined to provide the much-needed protection to your back and spine. In case your motorcycle meets with an accident and you fall with your back pointed downwards, your spinal cord is at a vulnerable position. Hence, a back protector, though ignored often, is one of the most important pieces of bike safety gear.
5. BIKE LIGHTING SYSTEM
A bike lighting system is one of the most important safety bike accessories for motorcycles these days. Many motorcyclists derive a divine pleasure out of night trips. A bike lighting system is indispensable for such trips. Chances of being visible reduce manifold in low-lit areas often resulting in accidents or mishaps. An excellent option available these days is hyper-bright LED light assemblies. These awesome colored lights are generally placed around the rim of the motorcycle tires and are smart devices with programmable light sequencing modes. They automatically get turned off when the lighting levels increase thus saving energy and letting you focus on driving without any distraction.
6. MINI BIKE COMPUTER
This mini bike computer is yet another indispensable bike accessory to keep you safe on your commute. It provides an accurate speed, distance and time as a standalone computer and advanced features such as GPS tracking when paired with a smartphone. The device has a completely wireless operation and does not distract you while driving. The companion app enables ride sharing and performance tracking. It also shares a live tracking link with your acquaintances using which they can track your ride. In case you get lost, your whereabouts will be known to them.
7. MINI FIRST AID KIT
It would be wrong to term motorcycling as adventurous alone. It is equally unpredictable and can take an unforeseen turn anytime. As the old saying goes – 'Prevention is better than cure.'. Carrying a first-aid kit along is as important as wearing the right safety gear. A pro tip here is that your first aid kit for motorcycling must gear more towards dealing with traumas rather than serious accidents, unlike the other general first-aid kits. It should contain everything required to deal with minor wounds, scrapes, bumps, and cuts. An ideal mini first aid-kit for motorcycles should include antiseptic towelettes, bandage, sterile non-adherent pads, sterile eye pad, triangular bandage, first-aid tape roll, and any other thing that you think deserves a place in the box.
8. BIKE BELL
Bike bells are nothing new but selecting the right bell with latest features can enhance your safety as well as style. The key is to be heard when you can't be seen so that the possibility of the other vehicles hitting you out of ignorance reduces by a significant margin. The bell should have a high pitched ring and the sound must be able to cut through the traffic making you audible over longer distances. The cable should be well managed and must not mess with your driving. It should be small in size and easily placeable on the bike.
This, these were some of the most important bike accessories to help you get a safe ride. Apart from these, a lot of other options are also available having their own safety benefits. For instance, a large number of people these days are opting for helmets incorporated with MIPS technology rather than the traditional ones. Lane spotting application, reflective sports shoes, reflective wheel stripes are some of the other popular safety items.
Lastly, keeping yourself safe while riding is as essential as keeping the spare parts of your motorcycle in excellent condition.
Riding a motorcycle can be fun if you follow a few precautionary measures. Investing in bike accessories before setting out on a ride will always be beneficial. People often see them as an added cost, but this added cost is worth every penny.
Safe driving is more fun.