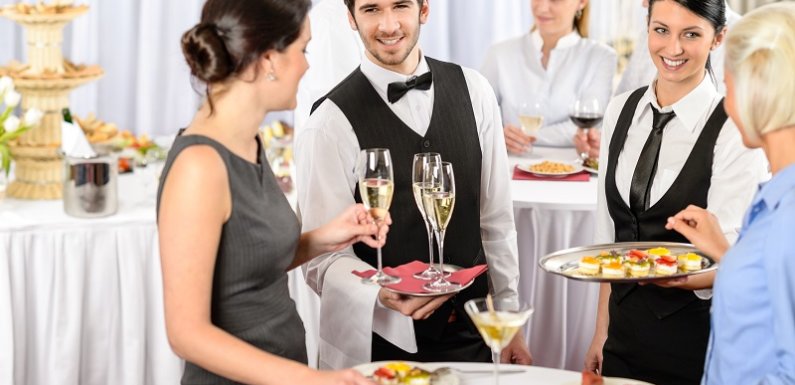 When we hear the word 'catering', the only thing that we can think of is 'food'. While it might be true in a few cases, but event catering services have a much broader perspective. Catering services are more like event coordinating services. They not only prepared and serve the foods, but they can also organize your party with all necessary things.
They can arrange your event venue, decorate the venue, prepare foods for your guests, serve the foods and provide best hospitality to your guests at the event. So, you can call them as event planners, and they will sketch out some plans for your events according to your requirements and then execute these plans for delivering a successful event.
More about event catering services
They can be a one-stop shop for anyone looking to organize and host an event. Apart from food, the other popular services that are included in event catering are venues, decoration, linens, rentals and anything that may be required to make an event a complete success.
While there are several advantages of an event catering service, the primary one is that it ensures that all the guests in a party are taken care of. All guests are served with their desired foods and no one goes hungry or dissatisfied. Before one decides to book a catering service for an event, it is important to know about the dish preferences that different people have, and then prepare the budget accordingly.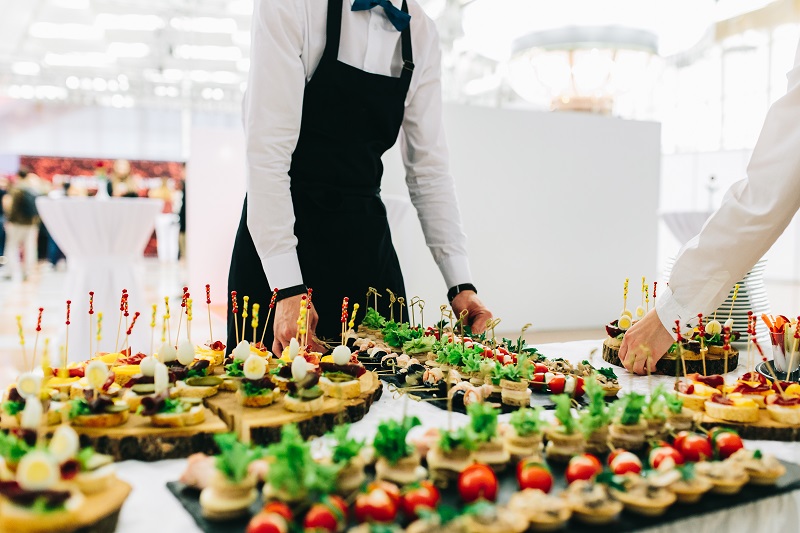 Different types of catering services
Catering services can be broadly categorized into 7 categories. Let's learn more about each one of them.
1. Table d'hôte
One of the popular catering services, Table d'hôte is also considered as a warm and generous gesture for the way it is served. In this catering service, the food prepared by the chef is displayed on the table and the guests can enjoy their favorite food from a wide variety of options.
2. Traditional Buffet
A traditional buffet is the second most popular type of event catering service after Table d'hôte. The guests are free to walk to the table and the catering service executives will serve the foods to the guests from the table counters.
3. Russian service
In a Russian service, the food is served to the guests on the tray by the catering staff. Since the guests are served everything from drinks to food on a tray, the service provides ease and comfort to them.
4. French service
In a French service, every waiter is assigned with a responsibility to serve the food to the guests. Since the guests do not have to move to the table, this kind of event catering is perfect for formal set ups and fine dine events.  Even people can also arrange this catering system in their corporate party and wedding ceremony.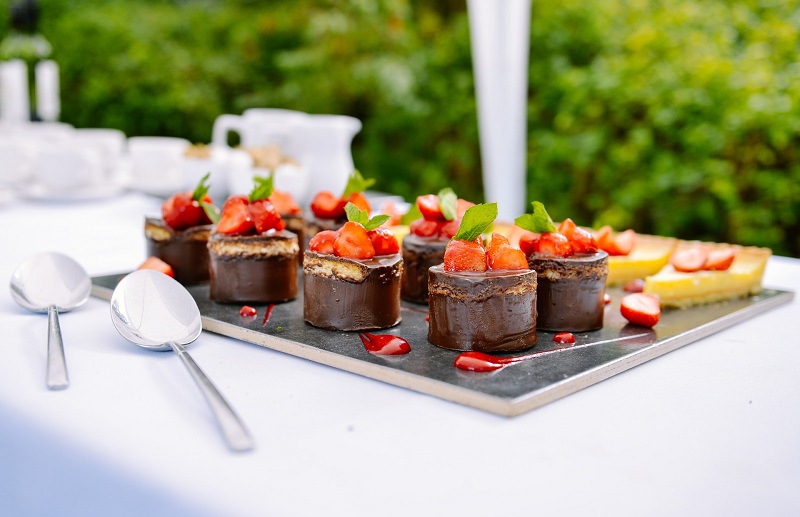 5. Open House
In an Open house catering service, food and drinks are served to the guests through the event. It is for this reason that the catering service is a favorite choice of many event organizers.
6. Cocktail Party
Since it's a cocktail party, the main emphasis is on serving drinks. However, the drinks are accompanied by snacks and food as well. At most of the cocktail parties, the drinks are served right at the front door.
7. Plates served
In this kind of event catering, every plate is arranged and given away to the guests. Such catering services are often popular in hotels.
Catering services are available for a variety of events that can range from wedding receptions, birthday parties, rehearsal dinners, corporate catering, home catering, luncheons, team building events, super bowl parties and even backyard BBQs.