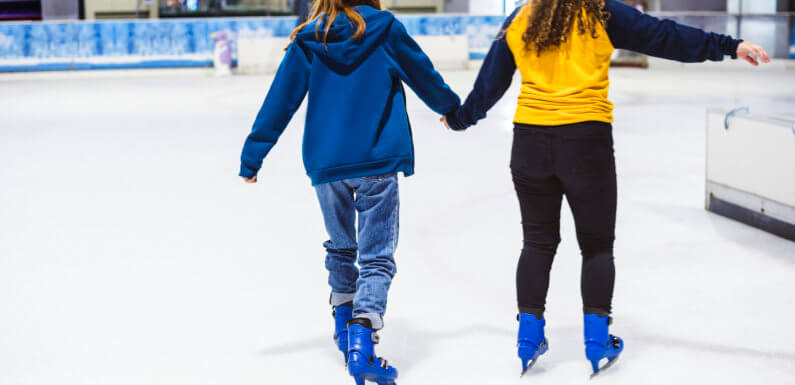 Christmas is nothing if you don't ice skate. So why won't you chose Geneva to do this? Why Switzerland and not another country? Mainly for the fact that this country has everything. Switzerland is the main choice for Europeans and not only when it comes to Christmas holidays. And what better way to enjoy your holidays if not surrounded by mountains and lights.
After you've landed in Geneva, using airport taxis Geneva, get to the hotel and leave your luggage because below, we have listed the top 5 ice skating rinks in Geneva. So grab your ice skates and enjoy the ride and don't worry about the bruises. They're included in the joyride.
The Patinoire des Charmilles
This ice skating rink may not seem much, but it is open until the end of March. The ice is synthetic with a low grade on slipperiness so it's just perfect for beginners. Also, lots of benches that you could chill, gift shops and hot drinks shops. At first sight it may not look much, but the neighborhood kids enjoy every bit of it.
If crowded cities are not your style, pack up, because we are going to Lac de Joux. Almost for a 1-hour drive from Geneva, you will get the peace and tranquility you've been looking for. As it is a natural lake, be advised that a little caution could come in handy. The lake is opened from January from February, depending on the thickness of the ice.
Got the sporty feeling? Maybe an arena will suit you better and also a hockey game will keep that iced blood flowing. Patinoire des Vernets is an enclosed arena with hockey games happening in the winter, but when matches are not scheduled, peace and relaxation come next.  
La Patinoire de la Réserve
If you're lucky to book a room at La Réserve Genève Hotel, then you'll have the rink included. A small rink designed for the hotel's customers and not only them. Prices may be a little higher, but at least it won't be crowded.
Centre Sportif Sous-moulin
In the end, we have saved the best for last. A huge sports facility must have a rink, of course. And if you're thinking that the rink is big as well, you got that right. Although is an enclosed rink, it's huge and may house to 200 passionate ice skaters. Also, this sports resort is opened not only for ice skating but various other sports activities that you can enjoy on your stay.
To conclude the above, Geneva will be the best choice when it comes to ice skating in Europe and maybe the best. After you've landed in Geneva, the airport transfers Geneva will get you to the hotel, unpack, pack your ice skates and have some fun. Prices may vary from one rink to another, but why bother when you can have tons of fun with your family and friends?