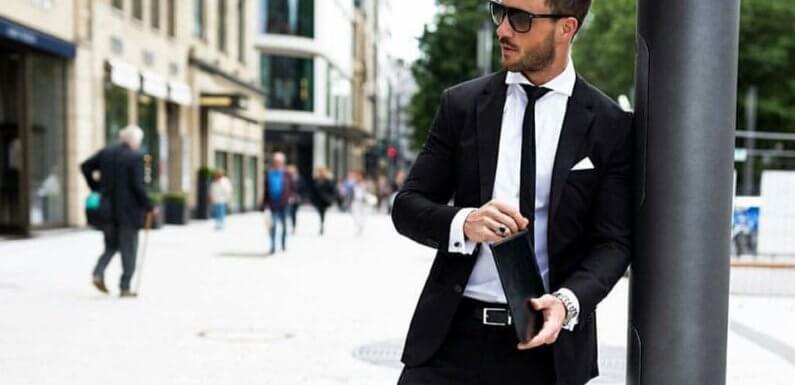 Any correct attire will always help you to look great and be in your comfort zone. But then, your attire is generally incomplete minus any trendy accessories, which can uplift your style statement within seconds. Most men love to shop and thus have many sorts of trendy attires stacked in their wardrobe. And they usually tend to restrict their choices of accessories to a belt or a wristwatch. Many are ignorant of the fact that adding on to accessories will enhance the whole outlook. Accessories aid in adding the finer details to various attires, thus helping them stand out of the crowd. However, choosing the right accessories requires the correct amount of proficiency.
Let us now have a sneak-peak at the complete man's fashion accessories guide, as followed below. It will help you analyze in what way they are used to add-on more style to various attires.
1. Belts
Belts, considered to be the classy one, amongst all the various men's accessory. They are the ones that help you look complete. As they are readily available in many designs and styles, it is advisable to spend upon various sorts for various occasions. For instance, for any formal event, plan for a neutral colored one, like in shades of brown or black. Keep in mind to balance it with most of your outfits, and also the most critical factor – it should match your shoes! 
2. Shades
We all try looking better than the others and thus require a gentle push in the correct direction. From the trendy outfits to hottest shades, best-smelling deodorants and branded patent leather shoes, you have to be careful making the right choice.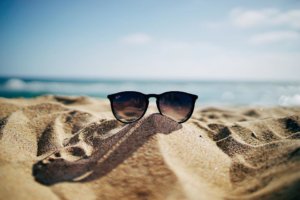 Cherry-pick modern-day frames to protect your eyes from the Sun's harmful UV Rays. But they also reflect your taste and preference. Your facial features should flatter, as well as look fashionable when you wear them. Thus, pay attention to the fitting and product quality for permanency.
3. Suit Accessories
Any formal occasion or party gatherings allow men with the right opportunity to express their individualistic fashion. That is best done via the stylish suit accessories. Here given are the finer details of those which will balance your suit assemblages.
4. Bow Ties and Neck Ties
Bow ties or neckties are one of the essential accessories that pair well with any smart, casual or semi-formal or formal attire. When you are choosing the bow ties, go ahead and try-out with various patterns and solid hues.  It can be a perfect foil for your chosen dress shirt's color. It will thus create a looked-for impression.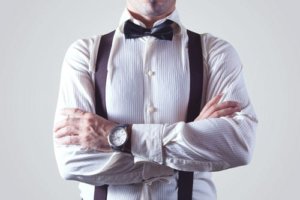 The same goes for the neckties as well. Silk ones are perfect for formal occasions, as they always pair well if you are wearing a tuxedo or a dinner jacket. Cotton or woolen ones can be kept aside for the semi-formal or the casual attires.
5. Tie bars and Cufflinks
Pair a modish set of tie bars and cuff links with any well-tailored dress shirt. It will make the onlookers at any formal occasion, stare at you in awe. These showy accessories will add a dash of subtly sophisticated touch to your whole attire, minus any flashiness.
6. Pocket squares
Elegant and chic pocket squares will add a pop of uniqueness to any grave suited look. Solid hued and flat folded pocket squares give a very traditional outlook. Or else those with lively conflicting color and mild textured effects will cater to an arresting impact.
7. Bracelets
In many men's fashion accessory guide, bracelets are the trendy ones. They go very well with any casual or semi-formal event. In today's fashion world, a variety of styles, and patterns are found, which can easily suit your fashion statement and individuality.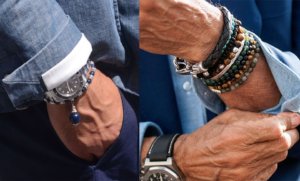 For instance, smart bracelets that are simplistic yet has subtle detailing concerning colors like silver or gold, are apt for the semi-formal attires. For a more comfortable look, choices might vary from playful bead bracelets for men and charm-bracelets to wide leathered ones. 
8. Bottom-line
There is a lot known about the right kind of style, but then looking sharper than most of the other men is airly simple. It requires familiarity and ensuing specific guidelines. If you are a newbie in men's fashion accessories section, you may have to go in for many experimentations. It might take some time, as you have to find out the correct pieces that work well. This kind of guidelines encapsulated in a complete guide of men's fashion accessories can be your guiding light. So, keep experimenting!!