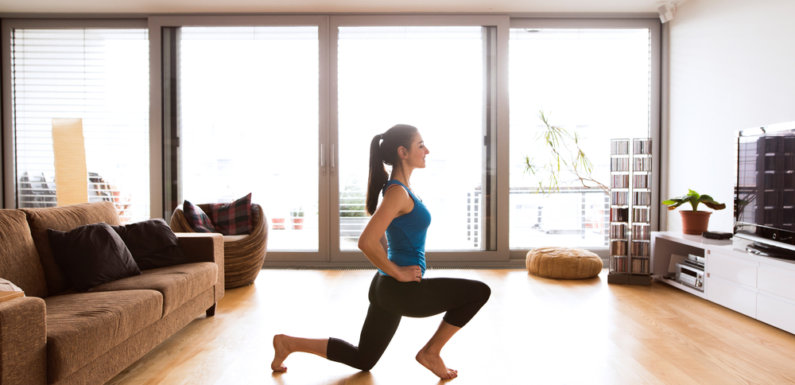 It can be tempting to work out at home. No traffic, no lines for a machine, not having to wake up early just to hit the gym—there are so many deterrents to exercising at the gym that it's no surprise that working out at home is becoming more and more popular.
With the ease of finding good at-home workout routines online or through numerous workout mobile applications, exercising at home is an effective alternative to traditional gym workouts, but it's not for everyone. There are multiple pros and cons to both home and gym workouts. Here are a few of the advantages and disadvantages of opting for a home workout.
The Good
Privacy
Your workout is for your eyes only. You can do all those embarrassing moves you saw online about superhero workouts without worrying that you'll look funny. You can try to increase your weights and curl that 15 kg dumbbell without someone looking as you jerk around. If you just started exercising, working out at home is a great way to warm up your body before taking it to the gym.
It's FREE
Exercise equipment can be costly. To have a full lineup of equipment, you'd need to purchase different kinds of bells and mills and find a place for them in your home. Instead, you can just buy a couple of free weights, check online for effective body-weight exercises, and use the great outdoors—your neighborhood is your race track.
Convenient
The beauty of working out at home is that you can do it anywhere and at any time. If you've had a late night, you can simply wake up and do an at-home workout routine in your bedroom. You can easily go to a nearby open space and exercise there.
No excuses not to workout
People find so many reasons to skip a workout or parts of a workout—you might be late for work, there's a traffic jam, you don't have the right exercise attire, etc. At home, you have no excuses. It's free and convenient, so you have to stick to your 3-month (or 6-month or year-long) plan to keep fit with no excuses.
The Bad
#1 Lack of a workout buddy
While working out can be a solitary exercise, having a workout buddy or community can be that driving force to get you to wake up early, pump iron, run 2 miles on the treadmill, and grab a nutritional breakfast right after.
#2 Lack of equipment, facilities, and classes
The upside of joining a gym is the onslaught of equipment and facilities. Aside from the complete set of machines and free weights to do everything and anything your trainer advice, you often gain access to facilities like a sauna to soothe sore muscles. Gyms also have free classes like yoga, spinning, and combat workouts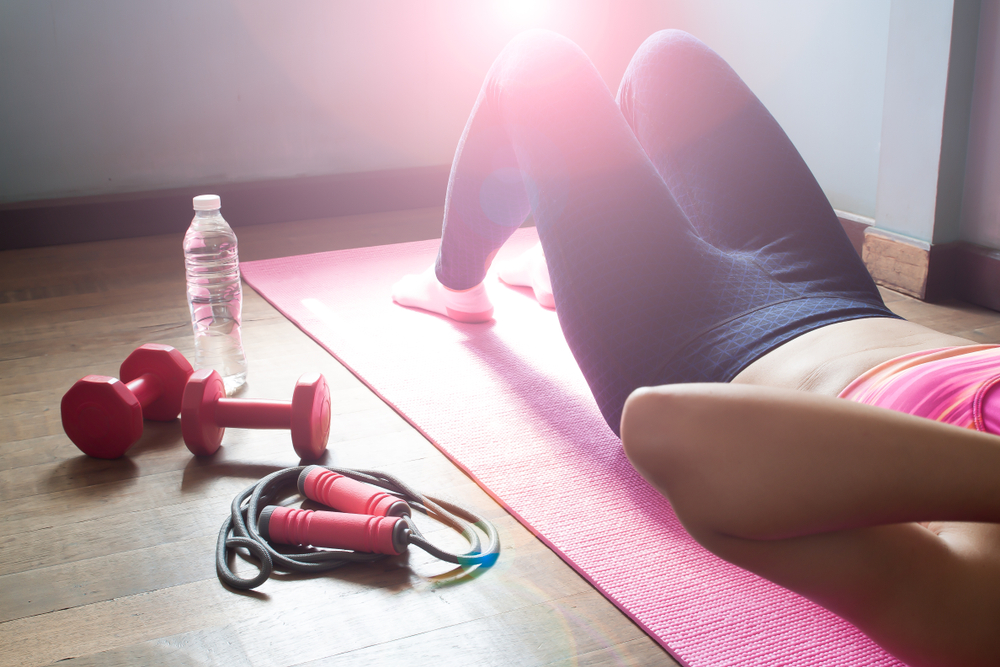 #3 Minimal workout options
Unlike the home, the gym offers numerous workout options, from traditional weight-centric workouts to group classes. You can even ask a trainer to refresh your routine. There are only so many effective exercise routines that you can find online that you know how to do correctly without human instruction.
#4 Lack of motivation
Unlike working out at the gym where others are watching you or gym buddies wondering where you are if you stray from your schedule, it can be hard to find the external motivation to go at it hard. You need to have a lot of self-motivation to get pushing for the next set.
Working out at home or the gym has its pros and cons. It's important to ask yourself and decipher what your exercises goals are and what kind of equipment you need to accomplish the exercises necessary for those goals if you want exercising to be a social activity.
At-home workouts may not be for everyone, but it's a good stepping stone if you're just getting started, and a great alternative if you happen to have no time to go to the gym.