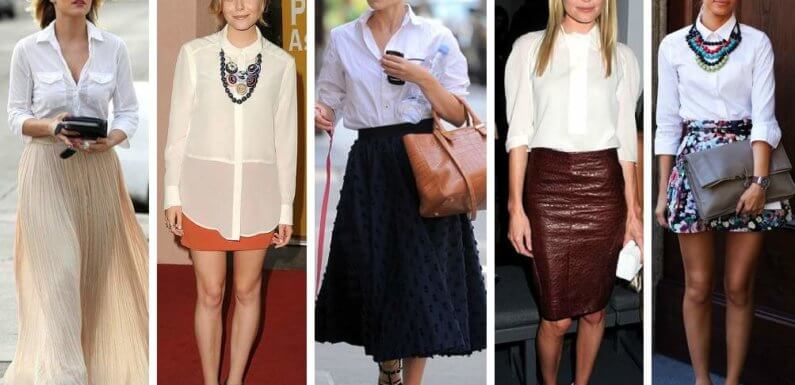 There is nothing more versatile and faithful in your wardrobe than a simple plain white shirt. A white shirt can simply suit any occasion, whether it is a corporate meeting, a casual day out or a picnic on a summer eve. This magical piece of clothing is truly a must-have in every wardrobe. Hence, the global retail industry has been witnessing a steady demand for wardrobe staples like graphic tees, custom t-shirts, white button downs, etc.
Even with the recession and inflation trends going on in the retail market, the apparel industry has been witnessing a healthy growth rate and an ever-increasing competition in the retail marketplace.
Here, we have curated some really affordable ways to style your white shirt. These tips will come in handy for any and every occasion. Since it is a classic staple, I am certain that everyone reading this article is already a proud owner of one and is ready to transform their monotonous white-shirt-look!
The evergreen casual look-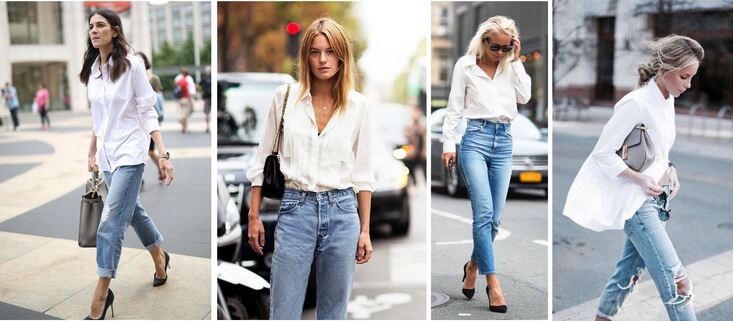 Flaunt a chic and casual look by pairing your white button-down with a pair of denim and flats. Keep your shirt unbuttoned from the top for a relaxed and comfortable look. You can opt for classic blue denim or a pair of distressed boyfriend jeans and switch between regular flat slip-one or a classic pair of sneakers. Add a quirky belt to brighten up this attire. This evergreen look is the most common of all and can be easily pulled off, without burning a hole in your pocket. This look is perfect for a day outing, a movie date with friends or to grab a cup of coffee at the nearby café.
A dash of hues for a bold look-

Add a punch of color to your solid white shirt by pairing it with something bold. A pair of floral printed pants, brightly colored dungaree or an Aztec print skirt, seems like some doable fashion tricks. This will not only add a bit of oomph to your basic shirt but will also help you to brighten up your vibe.
This fashion trend needs you to be daring and experiment with quirky bold prints and ridiculously bright colors. Try this fashion trick for a casual yet eye-catchy ensemble.
You can also choose for a subtle look by pairing your skirt with a solid midi skirt. This kind of look is especially great for classy evening events like wine and chocolate parties.
Utilize the art of layering-
The trendiest way to utilize your solid white shirt is by the art of layering. You can use it with a dungaree dress, jumper, and strappy dress or under a simple pullover for the colder days. White looks classy with both bright and pastel shades and hence is perfect for almost any occasion. This trend can even be followed for a classy look, for an evening event or party, by pairing the white button-down under a sexy tank dress.
Dare to be different-
Pop in some vintage feel to your outfit by pairing your classic button-down with a broad leather corset belt. This classy and statement addition is one of the most distinctive fashion trends. You can be assured to stand out from the rest while flaunting your accentuating waistline.
This outfit idea is definitely the best to show some your weight loss results or just put on a weight training corset for the right amount of curves. Although the attire is almost entirely covered, it imparts a somewhat sexy vibe to your personality.
Add some punk-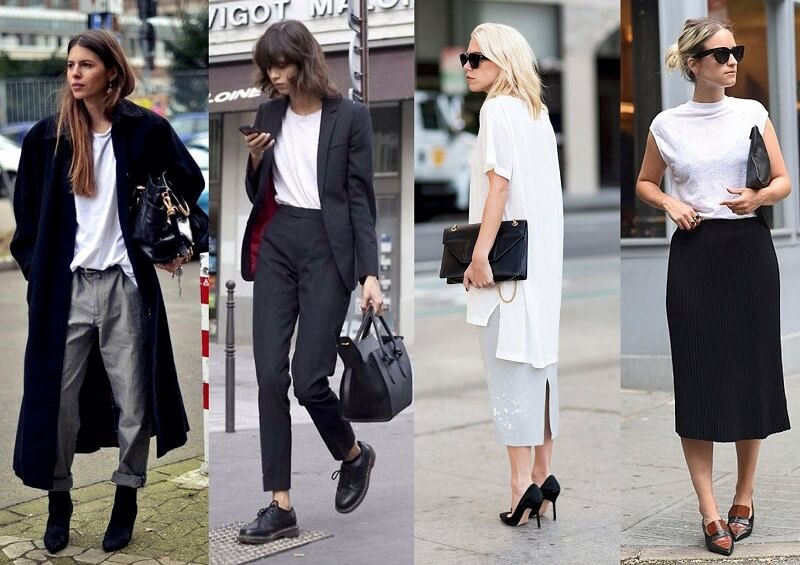 Fuse in some quirky vibes by pairing your white button-down with a statement jewelry piece, like a heavy bohemian necklace or heavily embellished choker. This is more of a street style trend and is a little tricky to pull off. The chunky oxidized pieces that have been lying in your drawers since ages can now be perfectly flaunted. You can button your shirt to the top and throw in the metallic oxidized necklace for the perfect bohemian look.
Just unbutton it-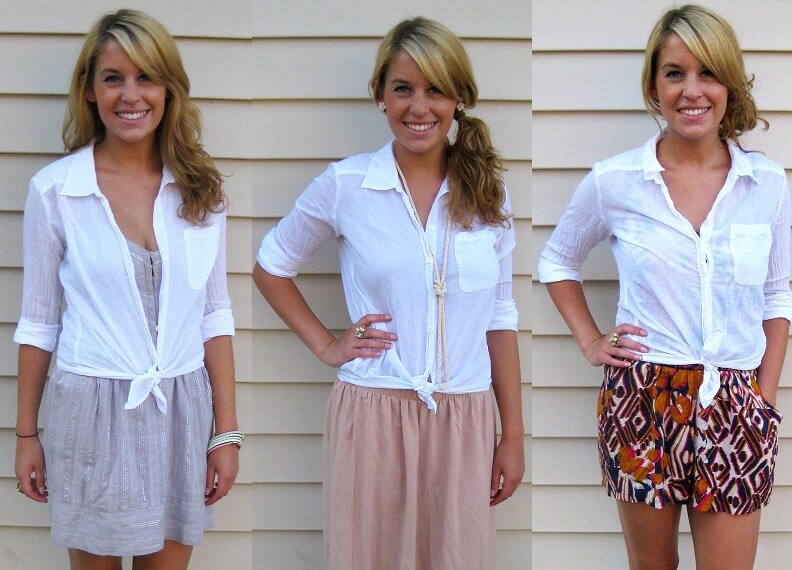 The comfiest way to flaunt your button down is by unbuttoning it! Yes, you heard it right. Just throw in your white shirt over a tank top, a lacy bralette or your revealing gym apparel. This is probably the most versatile of all looks. Tie your hair in a top knot and just use your shirt as an open shrug or cover up. This look can be switched from sporty to casual to sensual.
In case you feel not so comfortable in this look and feel a little on the heavier side, you can team it up with a weight training corset to get the ideal hourglass shape. The corset will not only draw attention wherever you step in, but also make you feel more confident in this ensemble.
Hopefully, these tricks would somewhat be able to interest you in wearing your white button down in a totally new avatar. Pick the style that suits your personality and then you can surely be anything from a bohemian girl to a classic corporate lady, with just one piece of clothing.