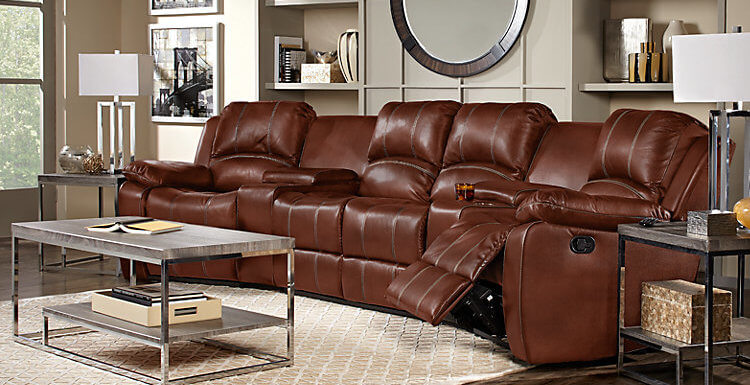 People have been purchasing and using leather furniture for centuries. In the modern world, people are faced with newer problems while purchasing leather furniture every day. Imagine having to comb through thousands of varieties and options only to find that you settled for a wrong piece of leather furniture. Worse, imagine finding out months after purchasing your leather furniture that it is of sub-standard quality. All these terrible fiascos can be avoided if you exercise a little caution while purchasing your leather furniture.
The progress towards picking the best leather furniture for yourself is an uphill task. Apart from assessing your preferences and requirements, you must also ensure that the furniture you are planning to buy suits your needs. To help you with the tasking procuring the best leather furniture for yourself, we bring you a list of things to look out for while purchasing leather furniture.
Check the quality of the leather
Leather of different quality is available in the market. Choose a quality of leather that best suits your requirements. After picking the quality of leather, make sure that the leather actually is of the advertised quality. Sometimes stores sell sub-standard leather claiming it to be of a higher quality.
Check the Furniture's Frame Construction
The frame of the furniture is an integral component of any piece of furniture. In their attempt to cut production costs, many manufacturers compromise on the quality of the frame. There is no point in procuring leather furniture at a lesser cost if it has compromised frame since it will not last long.
Check the Springs
Many pieces of furniture have springs in them to give them structural integrity while allowing them to remain flexible. A lot of times manufacturers put sub-standard springs in order to cut costs and reap heavier profits. Over time, these poor-quality springs may break or cause the cushions of the furniture to sag.
Check the warranty period
The best way to identify the quality of a piece of furniture is to check its warranty period. Any manufactures who makes good quality products and is sure of them will not mind giving a long warranty period. If a piece of furniture has a warranty period lasting only a few months, it can safely be assumed that the product is not as good as it looks. Sub-standard parts may have been used to build it. Avoid purchasing leather furniture with a low warranty period.
Check the padding
Any piece of leather furniture should have appropriate padding. Try to test the quality of padding by squeezing the cushions. It is important to ensure that the product has proper padding before purchasing it. Otherwise, you will have to invest more money on padding later.
Find out where the furniture is made
Don't hesitate to enquire where the furniture was made and assembled. You can often gauge the quality of the furniture by the place where it was manufactured. Also, look for manufacturing flaws if you feel that the piece has not be manufactured at a reliable location.
Find out if the furniture is made by a stable company
Without delving deep into brands, you can still enquire to find out if the furniture was made by a stable and established company. A stable company is much more likely to deliver reproducible high-quality products. Based on which company has manufactured the product you are interested in, you can gauge the quality of the product.
If you wish to avoid having to look for all the aforementioned things in a piece of leather furniture, you can opt for reliable sellers. Many reputed stores like Wellington's Fine Leather Furniture offer high-quality leather furniture at affordable prices.