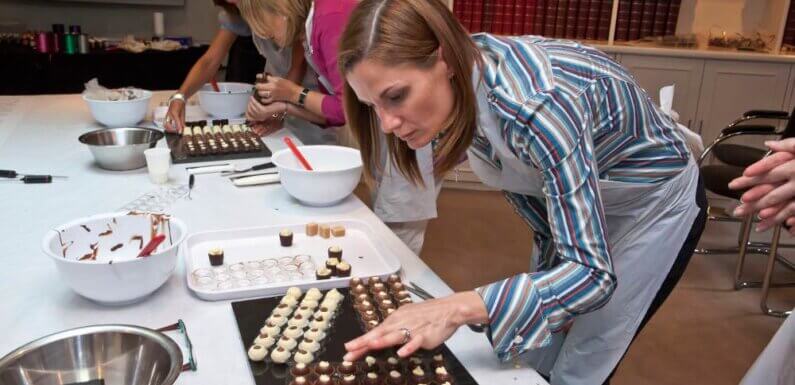 When it comes to gourmet chocolate, there's no denying the fact that it's one of the best sweet treats all by itself (more so, when paired with a cup of afternoon tea or a glass of red wine!)
However, there are times when you want a bit more…. well, a lot more – after all, it's chocolates we're talking about.
Now, we know that you're probably thinking about all the calories that you'll end up adding to your body, but we have a solution for that too – why not wait for the weekend and jump onto the opportunity of stuffing chocolate in every dish possible?
If you still aren't excited about those gourmet chocolate gifts you could indulge in, then imagine strawberries dipped in rich ganache, melted chocolate swirled onto your favourite ice cream, rich hot chocolate…. alright, we'll stop!
Just kidding…
Let's dive straight into the top 10 mouth-watering sweet treats that you could easily make using blocks of chocolates (if you don't have any at home, you could simply order a box of gourmet chocolate online to prepare these choco creations).
1. Prepare a Lip-Smacking Chocolate Ganache
One of the best chocolate bases ever, chocolate ganache can be used in different ways – from using it as a sauce and a glaze to icing for cakes and filling for pastries, you can get as creative as you'd want to!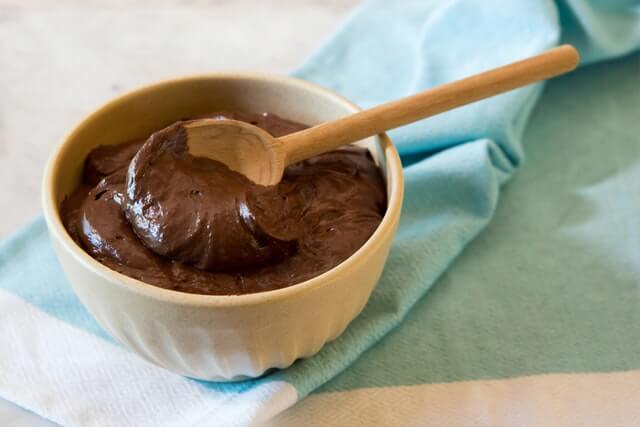 In order to prepare chocolate ganache, all that's required is some double cream and two semi-sweet chocolate, chopped.
The process is quite simple – place a heatproof mixing bowl filled with the chopped chocolate and cream on top of a double boiler, making sure that the water added to the saucepan is simmering underneath.
Stir occasionally!
When the chocolate and cream have completely melted together, the ganache will be smooth and glossy, easily running off the back of your spoon. Leave at room temperature to cool in order to thicken or use immediately as a glaze.
2. Make Strawberry Skewers Dipped in Rich Ganache
Once you've prepared your ganache, it's completely alright if you'd want to use it as a simple glaze. However, if you'd like to get a little creative, then why not make strawberry skewers and dip them into your rich, velvety ganache?
To take this sweet treat up a notch, you could also add dried fruits or whole nuts (we'd suggest macadamia nuts though!) to your ganache – that way, you can indulge in a luxury chocolate experience and have one of the best times of your life!
3. Create Chocolate Filled Puff Pastry
When it comes to ganache, why just stop at strawberries, nuts and fruits?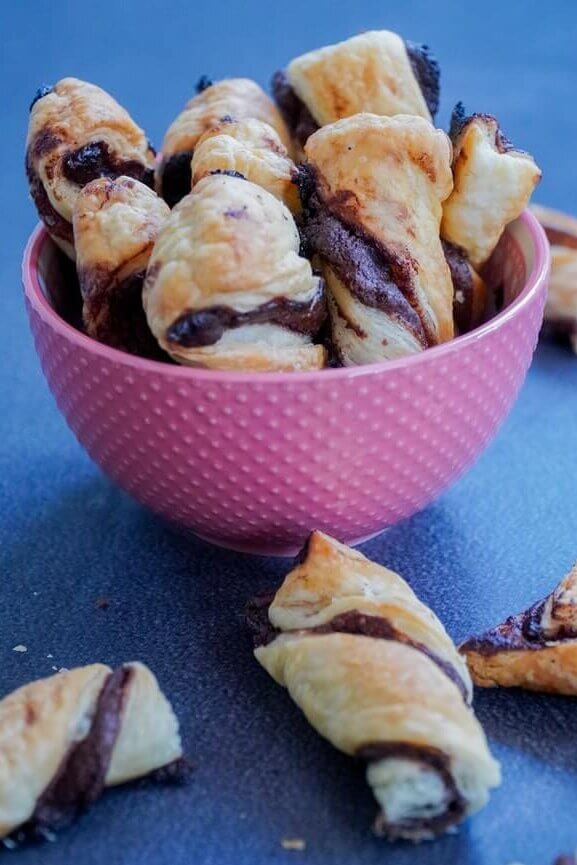 Purchase some puff pastry, fill them up with your chocolate ganache and other favourite fillings of yours (don't forget to add a pinch of salt and some hazelnuts for added crunch!), roll them up and bake.
Or better yet, you could simply purchase those ready-to-eat tart shells or puff pastries and fill them with ganache – an instant indulgence!
4. Prepare Luxury Chocolate Barks
One of the easiest and simple sweet treats that you can make at home is chocolate barks.
If you haven't tasted them before, then we'd recommend you to immediately give it a try. While you could take a virtual chocolate experience to learn more about how to prepare these, the actual process is quite simple.
All you need to do is melt a few blocks of chocolate, pour it in your baking tray, add some dry ingredients of your choice and place the tray in the freezer.
To take it up a notch, you could swirl white and dark chocolate for marble effect.
Pro tip – For dry ingredients, you could go for shredded coconut, nuts and raisin, crushed lollies or biscuits.
5. Bake Chocolate Chip Cookies
When baking chocolate chip cookies, it's not necessary for you to add choco chips to it. Rather, you could simply chop the blocks of chocolate you have at home and add those small pieces to your cookie batter.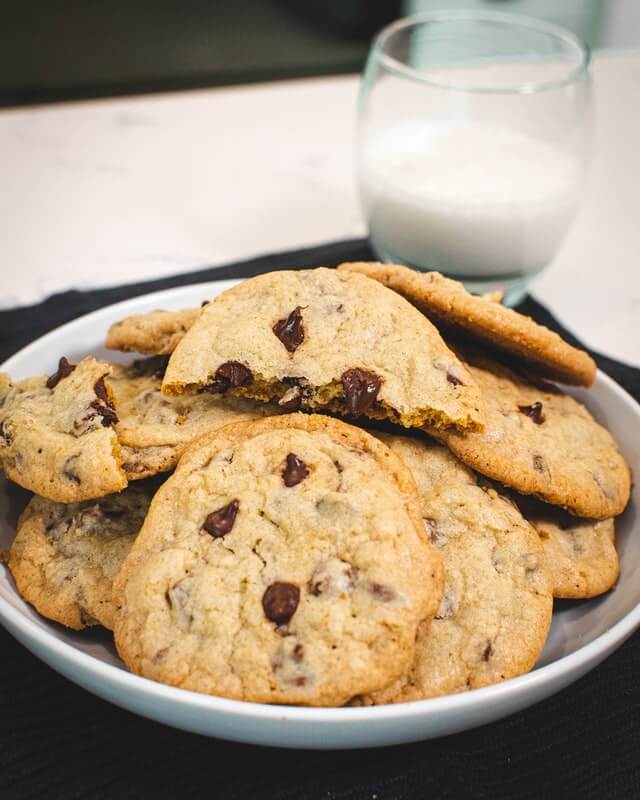 For an added twist, you can play with various chocolate flavours – pair macadamia cookies with white chocolate or go for caramel choco cookies.
6. Prepare Hot Chocolate
Yes, you read it right – you can easily make the richest and decadent hot chocolate at home using your favourite block of chocolate.
Just roughly chop your chocolate block, melt them using the double boiler method and simply add it to your milk – voila, your velvety, lip-smacking hot chocolate is ready!
7. Melt Your Chocolate and Swirl It Through Your Favourite Ice Cream
Have a few blocks of chocolate sitting in the freezer, eagerly waiting to be indulged in? Do you also have a tub of ice cream in the refrigerator?
Well, what are you waiting for… go make a chocolate swirl ice cream now!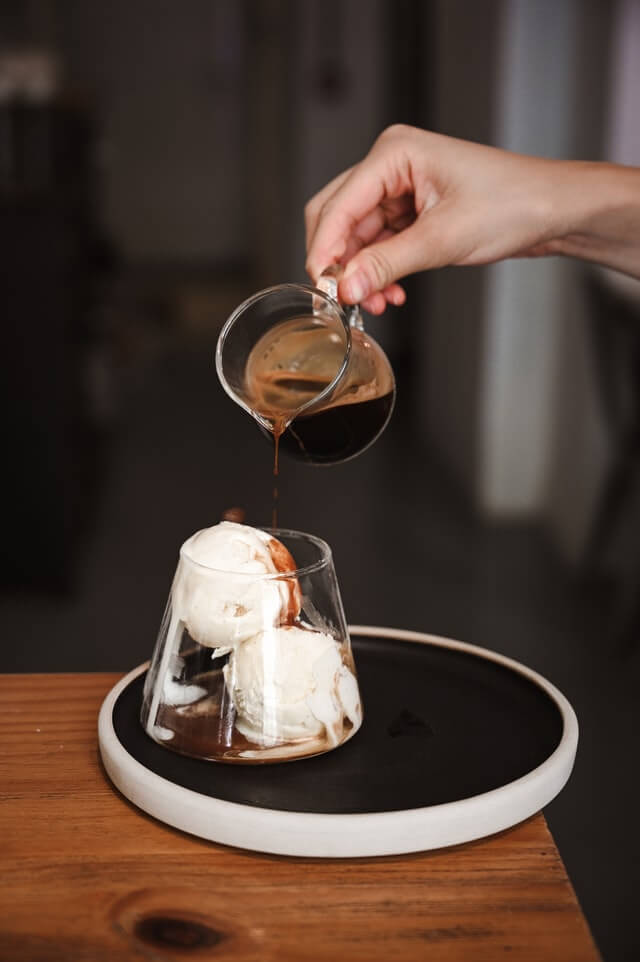 Simply melt the block of chocolate and swirl through the tub of ice cream. Or better yet, you could serve the ice cream in a bowl or cone and drizzle the chocolate over it. Yum!!!
8. Add Grated Chocolate in Your Yoghurt
If you're super conscious about your health but, at the same time, can't really give up on chocolate (why would you even have that thought in the first place!?), then we've got a simply yet healthier alternative for you.
Simply grab a few blocks of chocolate, finely shave (use a peeler or knife) or grate them (use a microplane or grater) and add it to your yoghurt.
You could take the dish a notch higher by making a yoghurt parfait. Just layer yoghurt, chocolate shavings, granola, sliced strawberries and banana in a glass and you're good to go!
9. Prepare Chocolate Ice Cream
This is one of the perfect sweet treats for all you chocoholics and ice cream lovers – use the block of chocolate at home to prepare your own velvety, rich chocolate ice cream.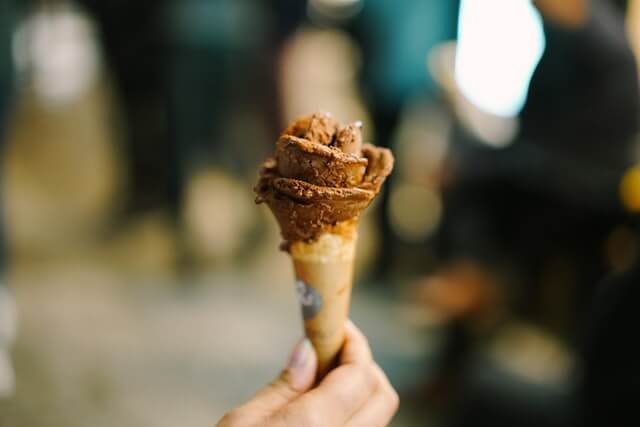 For added flavour and texture, you can stir biscuit pieces, chocolate chips, caramel or even nuts in it.
10. Create Chocolate Bars
Do you love Snickers or Mars?
Well then, make good use of your block of luxury chocolate and prepare chocolate bars of your own.
To keep it healthy, add nuts, coconut oil and dates to the bars; or else, you could even add nuts, nougat and caramel to it and keep the bars as decadent as possible.
Conclusion
So, there we have it – our top 10 sweet treats you could make using chocolates for the chocoholic in you.
While these were just some of our personal favourites, there are several other treats and desserts that you could easily make at home using the block of chocolates you received as luxury chocolate gifts.
Get going and prepare your very own chocolate dessert!