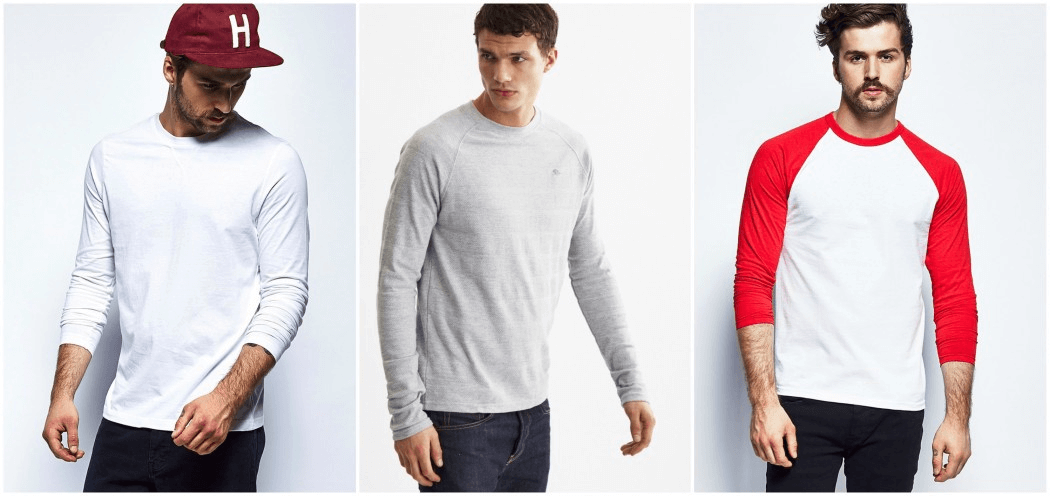 We all have gone through many videos and blogs telling us how to wear a T-shirt and look good but today, we will be going through top 3 things that are pivotal for a T-shirt.
The Neck
That's right, the first thing anyone notices is the neck of a shirt. Try to wear a T-shirt with fitting neck instead of a loose neck which seems to give an unattractive look.
Perfect fit around neck and arms.
Loose around the neck and too long sleeves.
The Length
Whether you are buying a T-shirt from an online store or a brick and mortar do check the fitting according to your body, always try the T-shirt if you are buying it from a physical store, as for online shopping websites they provide a size chart which can be helpful to determine the best fit for you.
Length of a T-shirt is underestimated by most of us but believe me, inappropriate length of a T-shirt not only makes you look unattractive but also hurts your personality, take your time – try out the t-shirt and look what's best for you. There is no one-fit-for-all so you have to be super careful about it.
Too short T-shirt may reveal your skin when you are working or bending for something; which feels awkward,  too long T-shirt makes you look larger than you actually are. The ideal length will only show your belt or waistband of your pant if you are raising your arm.
This picture may help you identify the right length for a T-shirt when you are in a standing position.
  The Color& Design
Simplicity is the key when it comes to deciding the color for your T-shirt. I prefer T-shirt's to be one color but if you are going for a T-shirt with two or more colors try to keep it decent as possible, colors are meant to make attractive so be wise when choosing a T-shirt with more than one color.
Personally, I prefer 1 color round or V-neck T-shirts. If you are going for a T-shirt with more than one color – do look at the design and color combination, avoid buying something which looks like this one:
Avoid T-shirts with logo or branding of a specific company on it, it makes you look like a brand conscious person and the logo on a T-shirt is the center of attraction which may look hideous on a decent one color T-shirt.
This T-shirt seems to be a good example of what I am trying to explain, you don't want anyone to think you are an employee of a brand. The problem with logo T-shirts is – logos are eye-catching and most of the time it doesn't look good.
Bottom line
There is no one perfect T-shirt which fits all, so always go for a T-shirt which fits your body well. If not, try to get it tailored according to your body, if you are too skinny try to gain some weight but in the meantime just go for a medium fit T-shirt. If you are overweight, try to get your body in shape and identify the best fit for you. Summer is the season for the T-shirt, so be confident and sure of what you are wearing but do consider these 3 T's while going for a T-shirt.