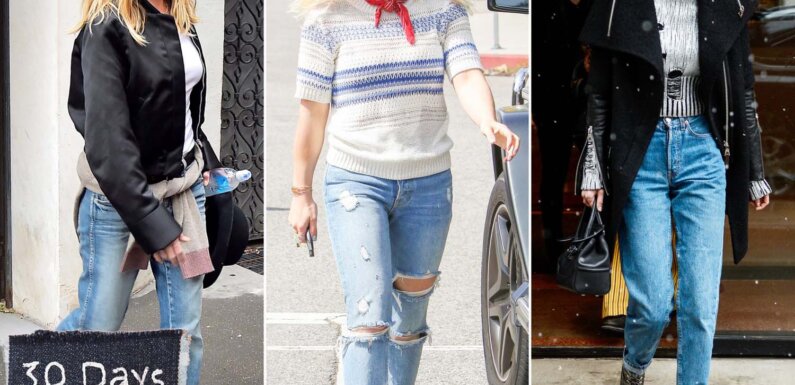 We are close to being fully immersed in the season of Fall, when the days start getting shorter and the weather slowly starts to change. With this change comes a transition in wardrobes – your favorite pair of flip-flops will make their way to the back of your closet and you'll have to dig out your knitted sweaters. Fall is a notoriously fashionable time for many, with celebrities leading the way most of the time. However, Fall this year may look a bit different and you may be basing your outfits on shows and movies you watched during lockdown instead of what you saw in fashion magazines (and this is totally okay, by the way).
Although it seems as though the world has been flipped upside down, the show must go on: yes, quite literally, New York Fashion week just passed (albeit virtually) and many of us watched in awe as models flaunted patchwork sweaters and highly accessorized face masks. This annual event is normally a great indicator of what most celebrities will be strutting this fall, so we're gonna dive in.
But First: Comfort
Let's face it: spending so much time at home has made us realize the importance of being comfortable in what we wear. Hoodies and sweatpants became the norm but not all of us can wear that outdoors every day and still be called a fashion icon, so many are flipping loungewear on its head to fit in with both comfort and style.
As seen on the runway, patchwork has become a new trend for Fall that many celebrities will be incorporating into their personal styles. However, statement sweaters will never go out of fashion and what is an ultimate priority for footwear this season are chunky boots. Paired with anything from skinny jeans to midi skirts, there's not much that can go wrong with a fashionable pair of chunky boots.
Image Courtesy: Emmer & Oat
Ponchos: An Increasingly Present Fashion Item
Ponchos used to be an often-shunned piece of clothing, but they have now made a remarkable comeback. The poncho has been reimagined as a highly necessary, practical, and also rather stylish item of clothing that is a must for Fall wardrobes. Paired with distressed jeans, a plain shirt, and snazzy leather ankle boots, you're definitely good to go! We're seeing this effortlessly stylish look appearing more and more in the celebrity world.
Make a Statement with a Trenchcoat
Trench Coats are not just for the Matrix characters or movie-like private investigators. We are loving the feature of a trenchcoat on both men and women celebrity icons for added warmth and statement, which is perfect for Fall. The trenchcoat is an incredibly versatile piece of clothing and it's a good idea to invest in a high-quality one that you can keep for years. It can top off a boho-chic look or elevate a more formal outfit, which is why we love it! We've seen it worn with jeans and sneakers as well as with maxi dresses and ankle boots and the frequency we've seen them featured on various celebrities means you should probably get one for yourself this Fall, too.
Trendy Shoes to Go with Casual Looks
We've seen many celebrities flaunting joggers and knitted sweaters paired with trendy shoes. We love the mixing of casual with stylish so a pair of mules or slip-on loafers with a small heel could result in the ultimate Fall attire. It's highly likely that celebrities simply rolled off the couch and slipped on some trendy shoes and happened to be spotted in public with this combination of clothing… whichever it is, we're here for it!
Image Courtesy: Emmer & Oat , Emmer & Oat
Accessorizing with Trustworthy Staples
Trustworthy, timeless jewelry is always a worthy consideration and we're seeing this with celebs more and more. Fall has seen minimalist chokers and simple studs as opposed to the chunky necklaces and long earrings we've seen in the past. Fall often means thicker clothing, especially as the temperatures drop, so accessorizing an off-the-shoulder sweatshirt with a classic gold choker is an effortless way to look super stylish. Celebrities seem to be downplaying their jewelry during this time of year and we love it because it makes styles similar to theirs far more attainable for the rest of us.
Image Courtesy: Emmer & Oat
When we search for fashion inspiration and trends, more times than not, celebrities are the first pool of people we turn to. We look up to them and we trust them because we know they most likely give their outfit careful consideration before making the grand venture outdoors, so they want to appear their best! We love that they are frequently opting for the boho-chic look, mixing it up with modern loafers and grand trenchcoats. Emmer & Oat (emmerandoat.com) is a huge advocate for keeping matters simple yet stylish but, most importantly, comfortable. There's nothing like feeling cozy while also looking super snazzy and on-trend with this year's Fall styles.
Please note that, while we would love to offer you exactly what is pictured above, they are stock-dependent and while stocks last! However, our website has a wide range of items that are often similar in style.