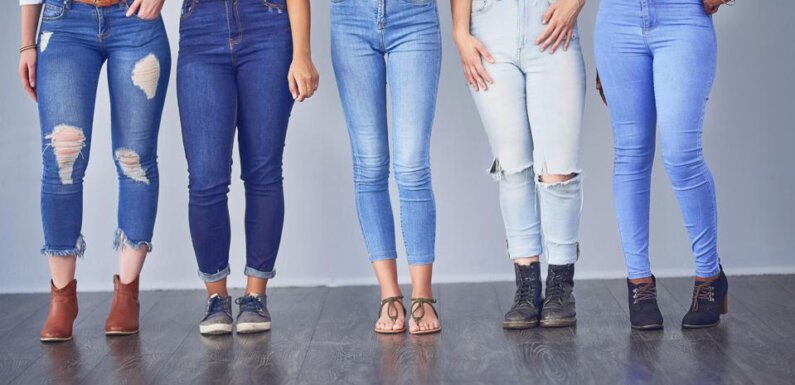 Does anyone know how to buy jeans online or in-person that fit like a glove without knowing their measurements? Women's jeans are sized in various ways, including S-XL and 00-22, and that can complicate your shopping spree. That's especially true when they're sized based on various body measurements and you're unfamiliar with this system. Of course, if you're purchasing a second pair of your favourite jeans, you probably already know what size you need.
If, however, you're looking forward to trying those cute new jeans, you'll need to use a soft tape measure (usually included in sewing kits) to find your waist, hip, and inseam measurements. Find your waist circumference by measuring around your belly, just above your navel, then move the tape down by about five inches to determine your hip circumference. Find your inseam length by measuring from your crotch to your ankle bone.
Use the Available Sizing Information
Most online fashion retailers offer size and conversion charts, as well as model details. Once you've chosen your new dream jeans, the answer to how to find jeans that fit is as simple as finding your measurements in the size chart! If the online store sells various brands, you could even search for a manufacturer size chart to ensure the numbers are as accurate as possible.
Imported items will likely be sized differently than, for example, common U.S. sizes, so you may have to take advantage of the conversion chart. Start by locating your usual size, and then follow the row over to determine the converted option.
Embrace Your Shape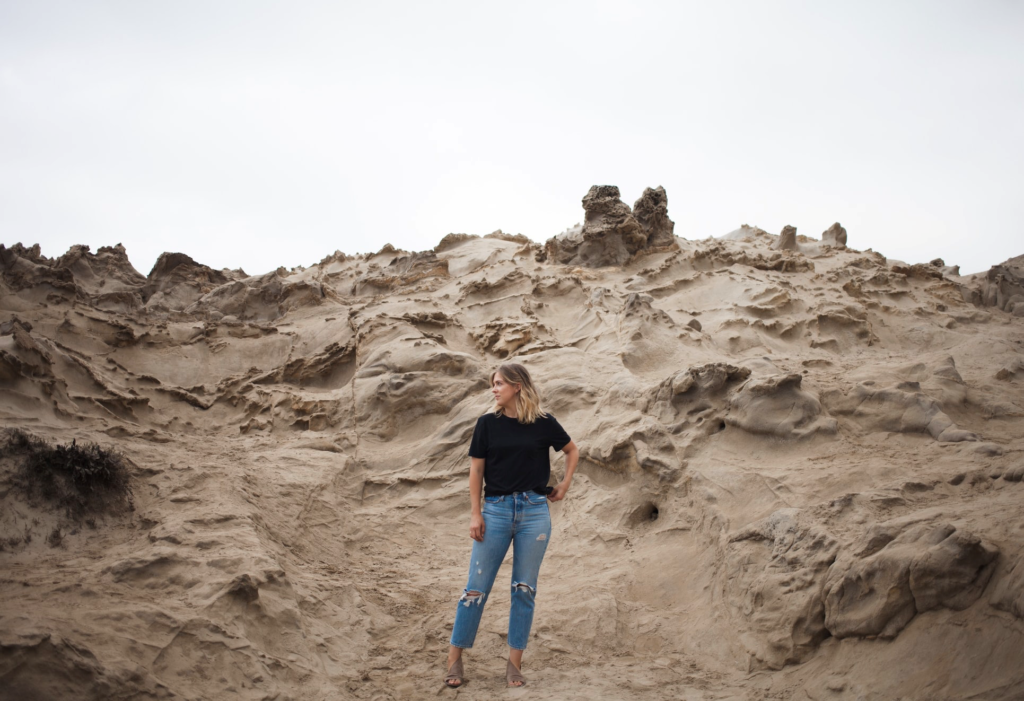 There are so many body types out there, such as hourglass, rectangle, pear, and triangle. If you shop for a jean style that will hug your body in all the right places, you'll feel more confident.
High-rise skinny jeans are definitely in-demand right now, and it's easy to see why. This style complements almost every body shape! The best tip for learning how to buy jeans online though is to embrace your beautiful shape and try on various styles to find your perfect jeans. Now that you have your waist and hip measurements on hand, discovering what shape best describes you is easy. All you need now is your bust size, which you can find by measuring around your breasts (not just under them).
Find Your Favorite Style
Remember, when learning how to find jeans that fit, it's not all about that little number printed on the tag. Because different manufacturers use different models and fabrics, you'll find that you don't always wear the same size, even if you typically wear stretchy fit jeans that are designed to move with you. One constant, however, is that certain styles will always be more flattering on you.
For example, individuals with an apple figure will find that bootcut or flared jeans balance them out. Women with an hourglass shape might favour skinny jeans to accentuate their curves, while those with an inverted triangle figure tend to love boyfriend cuts. Just like everything else in the fashion world, these are not hard-and-fast rules. Whatever style you choose, just make sure it makes you feel confident, even if you're going for a casual, layered look.
Read the Reviews
All of your efforts to find your ideal fit will pay off, as long as the jeans are true-to-size. Don't wait to get your pair in the mail to find out. From the feel and stretch of the material to the fit, the reviews section is a great place to learn more about your selection before you even pay for them! Turn to the experiences of those who have purchased them before you.
Cover Your Bases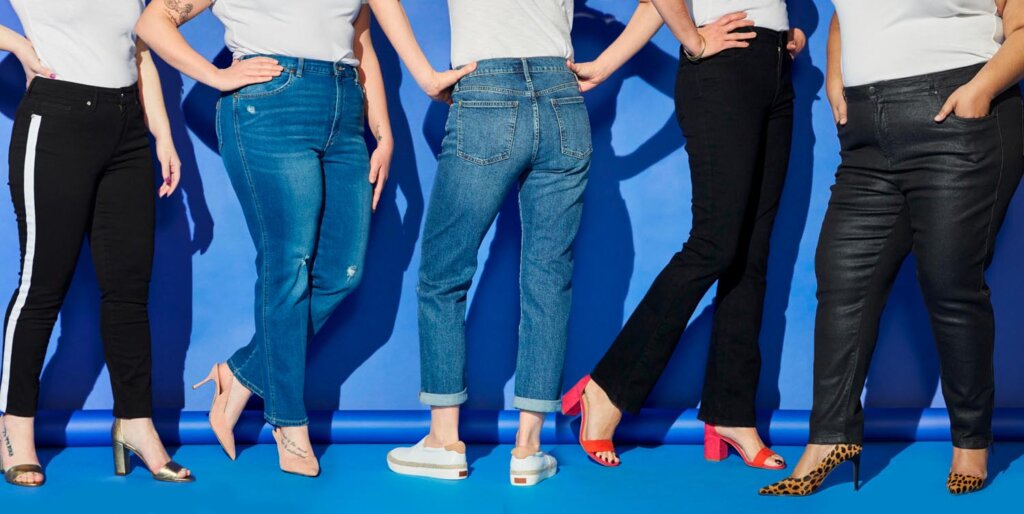 So, you've taken your measurements, used the size chart, and you've even read the reviews. You're pretty sure you've found the right size. But sometimes, knowing how to find jeans that fit means understanding the gamble you're taking every time you check out. When you're in the store, you can simply grab your selections and head to the fitting room. Instead of dealing with returns or exchanges, you leave the unwanted jeans with the fitting room attendant.
The great thing is, many online retailers understand this, so they offer easy return policies. That means you can buy two different sizes and send back the one that doesn't work. Just make sure the item isn't marked "Final Sale," as this means you won't be able to return it.
Follow these six tips for how to buy jeans online, and you're sure to find your new go-to pair without ever leaving the comfort of your home!