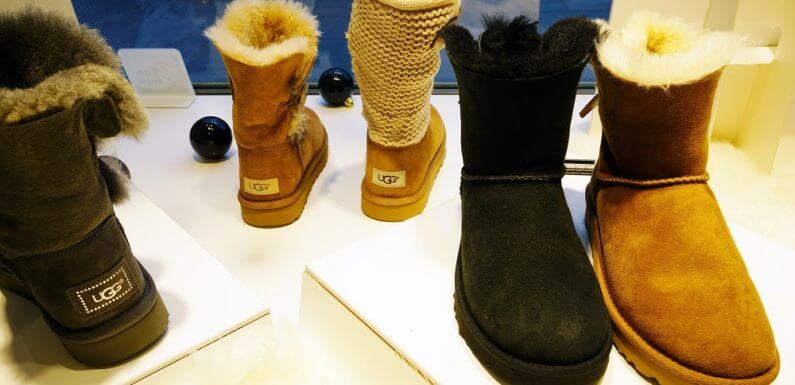 Despite what you may have seen in your favorite fashion magazine, UGG boots continue to dominate the market. Original UGG boots can be notoriously difficult to find. This can make people desperate and if your heart is set on a pair of UGG boots, you may want to check out the first website that claims to have them in stock and buy them at the earliest.
So, what's the problem in buying those quickly available UGGs, that too at a lower price? Well, you might be spending your money on fake UGGs. There is a huge market for counterfeit boots, especially for UGGs. Moreover, there are numerous websites that advertise fake UGGs as originals.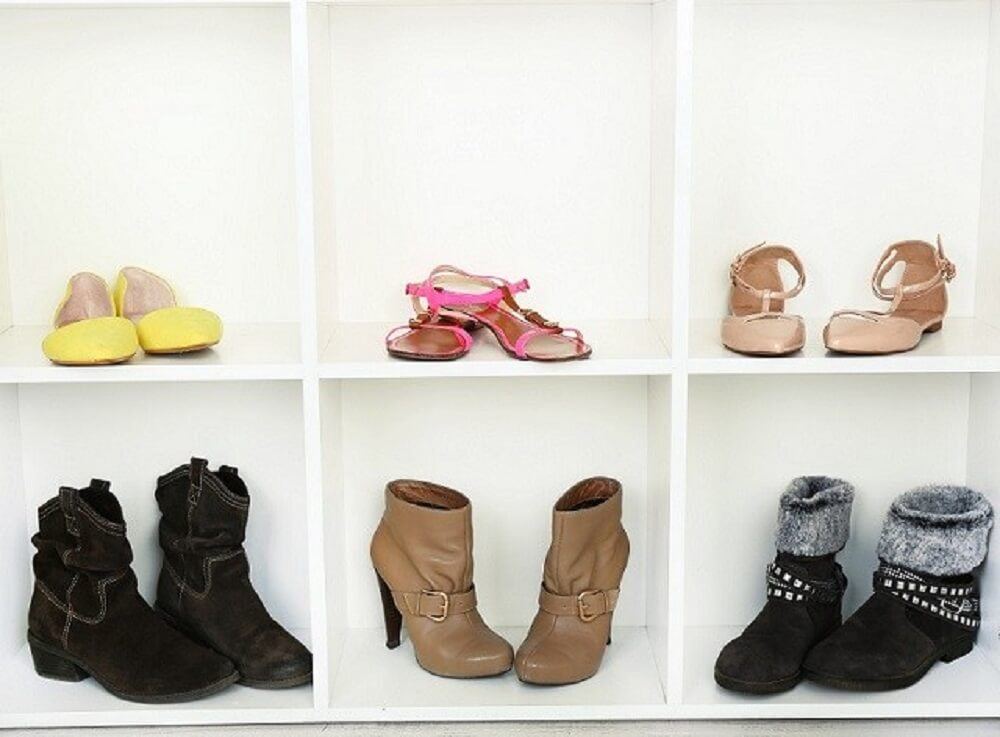 Also, unfortunately, sometimes you may send your money and may not receive the product at all. It's a real fact.  Fake companies lie about their product availability and won't even bother to know how satisfied their customers are. However, you can follow some measures to determine if you're dealing with a company that sells original UGG or fake ones.
How to Identify Original UGG?
Keep an Eye on Security Features: The never-ending battle against fake products has incited UGG to instate security features on all UGG products. The unique stickers and labels are the best way to authenticate your purchase. Nowadays, UGG company uses security features associated with packaging and labels, through a holographic sun logo. This logo changes its colour from black to white when rotated 90˚.
Have A Look at Labels: Even though it is hard to believe, original UGG boots are labeled as "made in China". Genuine UGG boots are manufactured by "Deckers Outdoor Corporation" company, which is located in China. So, if the label is printed as made in Australia or New Zealand, it's a warning sign of counterfeit.
Do Not Neglect Packaging: Genuine UGG products are shipped in a sturdy cardboard box. Also, they are packed in a two-piece box with a removable lid, rather than a flip-top lid. Also, keep in mind that UGG products will never be shipped to you in a bag that has a UGG logo. You'll get such bags only at UGG Australia's stores.
How Does The Fur Feel: In original UGG, the fur lining has a rich creamy color, which feels thick, soft, and fluffy? On the other hand, if the fur is grayish white color, feels thin like plastic, then you're dealing with fake ones.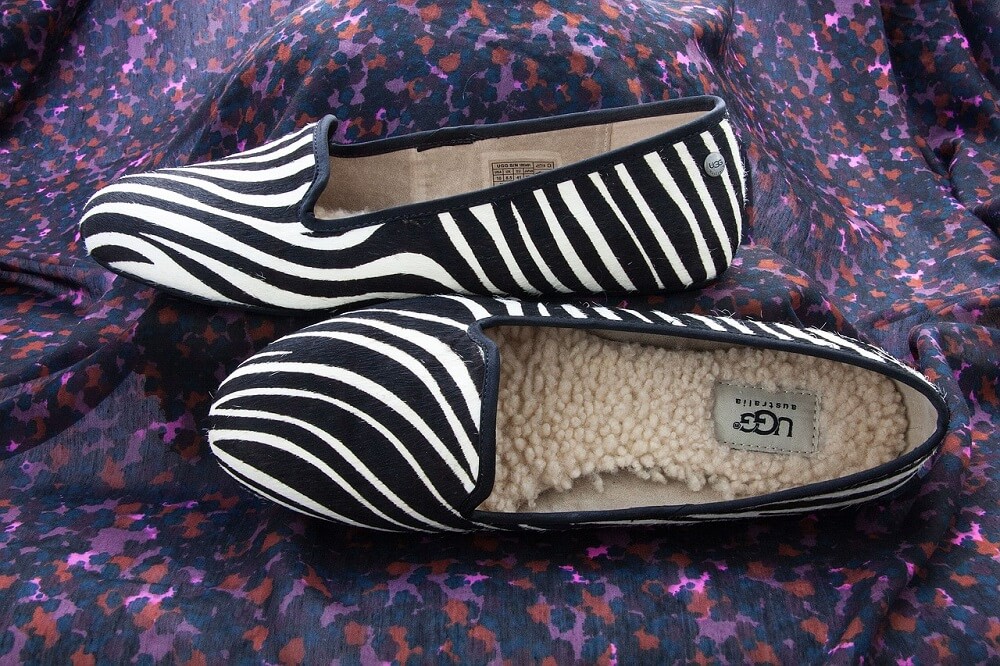 Check the Soles: Soles are flexible in real UGG boots. In fake UGGs, soles are rigid and hard to bend. Moreover, real UGGs have thicker soles while fake ones have thinner ones.
Check the Size: Real UGGs will stretch over time and run large. If a pair of UGG boots of your shoe size feels comfortable and cozy, then chances are they are fake. If you're buying original UGGs, it is always best to get a size smaller.
Smell It: Original UGG doesn't smell of anything at all. So, if a pair of UGGs smells like a weird chemical and synthetic scent, it's a fake deal.
Check the Quality: To check the overall quality, you should look into several factors such as width, stitching, a heel of the boot, and a tip of the boot. Real UGGs are wider than fake ones.  The tip of real UGGs slopes downward and the heels should gently taper towards the rest of the shoe.
Consider Price: If a pair of UGG is selling for an absurdly low price, it's a warning sign that they're fake.
All these above-mentioned strategies help you buy original UGG boots and avoid fake ones. In general, if you want to avoid imitation products such as footwear, clothing, or any other accessories, visit manufacturer's website to read some useful tips. Hope you like the mentioned tips and understand all the things original UGG. Go through this link to get more information.