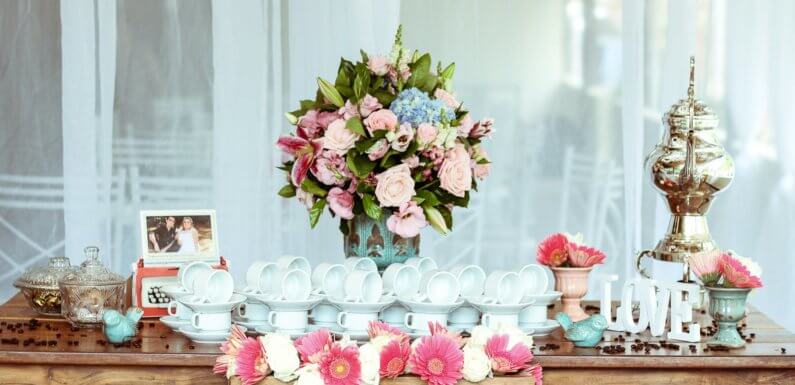 Wedding favors play a big part in a wedding. Handing out those wedding souvenirs is one way of expressing your heartfelt gratitude to your guests for coming to one of the most significant moments of your life.
That's why it's essential that you put importance and your creativity into these "thank-you" gifts that you will give to your wedding guests. You should keep in mind that you provide them with something that they'll remember for a long time. For a bit of help, here are some creative wedding favor ideas that are sure to delight your guests.
A Jar of Local Honey
Honey is a favorite bonbonniere by wedding couples for their guests. Why is that? Well, perhaps, wedding guests love it! But to give this well-favored wedding favor something of a novelty, you can opt for something artistic when it comes to the container.
Your guests will also love it if you allow them to have a savory experience of the local honey in your place. A gift can turn into something more special if it comes from the place that you love.
Personalized Coffee Bags
If there are some coffee lovers among your wedding guests (which I'm sure that there are), it will be an excellent idea to have personalized coffee bags as a wedding favor.
Coffee bags are a great bonbonniere to give to your wedding guests because coffee is one of the top beverages in the world. But you can make this wedding favor special if you pour out your creativity into it. For instance, you can incorporate references to the wedding on the coffee bag to make it unique.
A Bottle of Homemade Limoncello
Alcoholic drinks never go out of favor as wedding favors. It's still among the favorites by different wedding audiences. Thus, if you want to provide your guests a drunken delight, you can make a bottle of homemade limoncello to give to them at the end of the wedding.
As one of the famous liquors coming from Italy, limoncello is a delicious mix of vodka and lemon juice that you can make at home. Since you can make a homemade variety of this liquor, it's something that will surely delight your wedding guests. After all, almost everything homemade is special.
A Jar of Pink Himalayan Salt
Do you want something unique for your wedding favor? How about a strange pink salt from the Himalayas? Well, if you want something unique, then this pink salt is perfect for your guests. Have we mentioned to you that it's pink? Pink. Salt.
Unlike the common white table salt, the pink Himalayan salt provides a myriad of health benefits if one will use it as a regular condiment to foods. Anything about nutrition and health improvement is sure to make your wedding guests love it.
For a little bit of thoughtful wedding favor presentation, you can include a recipe list that will be perfect to flavor with this pink Himalayan salt.
Photo Magnets
A wedding is sure to be a special moment for the life of the romantic couple, and it will be an excellent idea to have a documentation of this important event. For instance, you should hire a professional wedding photographer to take photos of the precious moments.
The wedding pics will serve as an excellent remembrance to the family, friends, and relatives of the couple. The good thing is that you can also turn those wonderful photos into a wedding favor. If you want a professional photographer for your wedding, you can hire one at Magnet Me for that purpose.
Takeaway
Giving your guests wedding favors is a significant feature of a wedding. It's one of the ways of expressing your heartfelt gratitude to your guests. Hence, it's crucial that you make your wedding favor creatively special. You can gather some clues from the list above for the wedding favors that you should give to your guests.