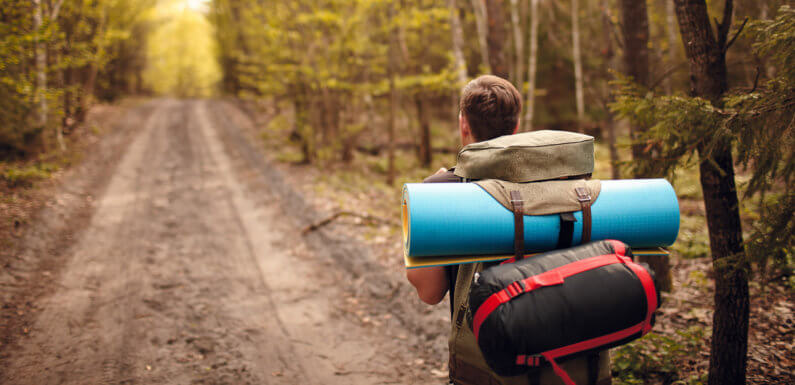 What's that first thing that pops up in your mind when you hear the word "Travel"?  Meeting new people? Exploring new adventures or perhaps some picturesque sunsets for your Instagram profile? While travelling can be the most exciting and exhilarating vacation plan for everyone, it's not a news that it is good for your physical well-being as well. In fact, a good amount of scientific research also proves that exploring a new place can do wonders for your mental and physical health.
Travelling extends beyond fun to an incredibly beneficial thing where we face unique challenges that strengthen us in numerous ways. So if you are planning a getaway or your next trip, these 5 mental health benefits might offer you an inspiration. Let's dig into the details!
It makes you happier:
Meditation, good food and a good night's sleep- different people have different sources of happiness but travelling is the one thing that is evenly loved by all. Where work keeps on filling your stress baggage, travel is an excuse to take a break from that.
Travel lets you experience new things while takes you away from your everyday routine which is sure to improve your happiness. The study shows that even anticipating a trip can be good for your health.
It is a natural stress buster:
The stress of your daily tasks and demands distracts you from the things that are actually of your interest and meaningful to you. That's why taking a break from your daily hustle and bustle is essential for your mind to refresh and rejuvenate. A getaway with friends and family is the best natural remedy to stress.
So search for a minibus hire and escape from your daily life to your much-favoured travel destination. And when you return home you'll feel refreshed and have the motivation you felt drained off before you left.
It keeps you fit:
Travel can often mean sitting for several hours in a series of vehicles to get you to your travel destination but on the other hand, it gives you the opportunity to force yourself to be active. After all, we spent money to get there so we're more likely to play an extreme sport, walk the city streets and hike to get the best views of surroundings. So that when we return home there is no chance of regret.
It makes you resilient to new situations:
While Travelling is a fun activity, it lets you explore new places also that can be challenging and beneficial at the same time. Getting outside of your comfort zone builds resilience and allow us to cope better in new situations. When you visit a country with completely different languages, cultures and customs, you feel yourself more creative and adaptive.
It helps you to move on from a challenging period:
This might be the most important point on the list. Travelling is really a relaxing activity when you are going through a tough period. Travelling can help you take a break from an unwanted situation like a loss of someone special and help you to rediscover yourself. Perhaps, you come across to a place that you fall in love with and get a chance to clear your head.
Travelling is a quicker and easier way to experience a healthy life. So why waiting, there has never been a better time to book your next trip.