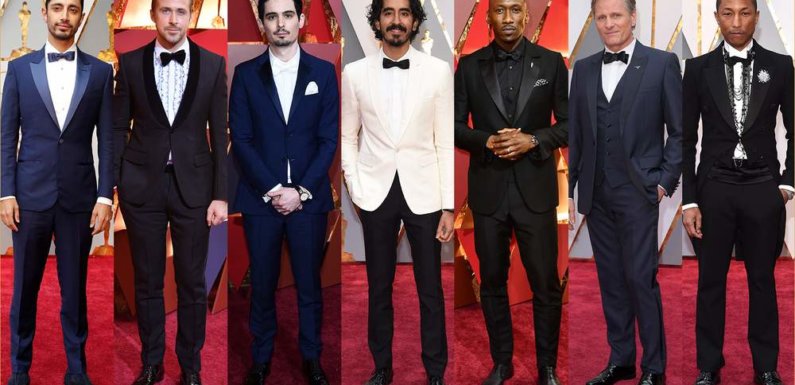 Correct me if am wrong, but nothing attracts a woman more than a gentleman donning a tuxedo! The specific dressing style is related to black tie events for formal gatherings or special occasions such as weddings or other ceremonies. Tired of adapting the same style? Or you have seen a friend of yours or even anybody looking extremely great in that tuxedo and now you can feel an urge to compete him in the upcoming events? Don't be sad, stay patient as I have come up with 5 ideas to help you customize a fascinating tuxedo. In short, this article is an answer to your prayers! Before you begin reading, make sure to take the headphones off to read with focus. You just can't afford to be distracted while reading useful information.
Contrast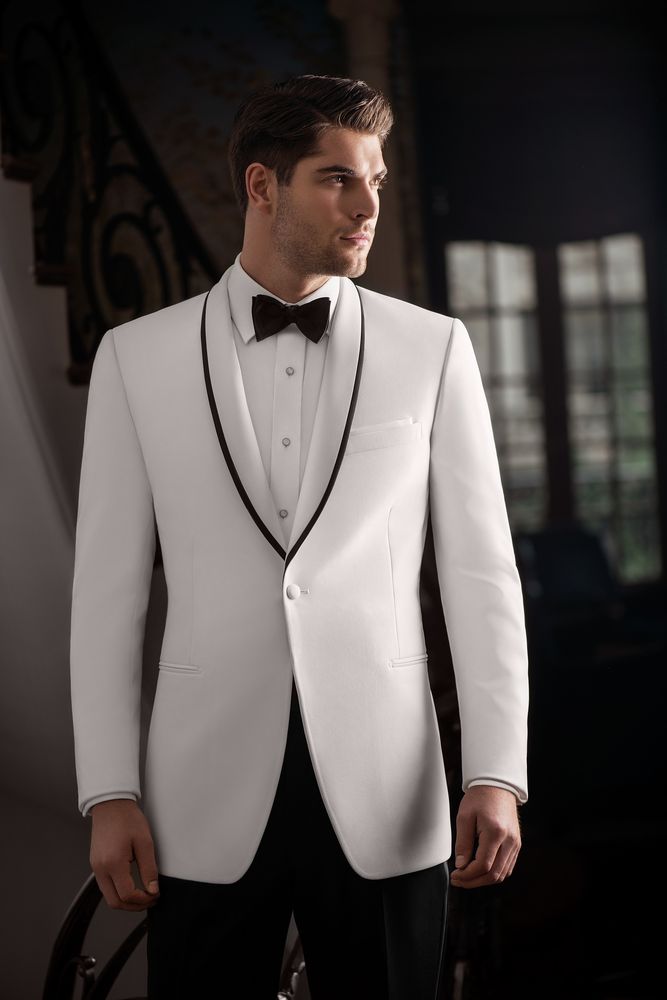 A contrast color is by far the most sensational feature of an exceptionally developed tuxedo allowing you to capture anybody's attention effortlessly. With a dark satin lapel, burgundy or orange would look miraculously jaw-dropping. Never saw somebody donning those colors? Check out the so called Taron Egerton Kingsman the Golden Circle Tuxedo, if it does suit that guy, why wouldn't it suit you? Pair up a light-colored shirt whereas pick up a dark trouser supposedly of black color. Remember, lapel should always match the trouser. Never hesitate to try never-tried-before colors or else you might miss up a unique color that might have suited your personality.
Colorful bow ties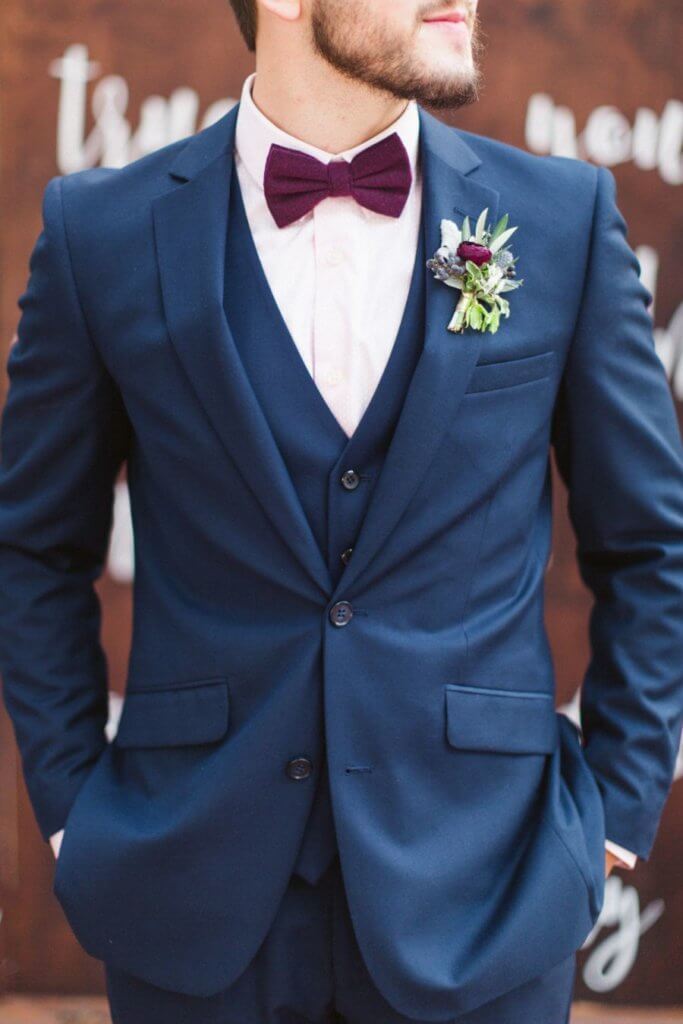 Unarguably, a bow tie is what makes tuxedo a gentleman's wear. Undeniably, it's a must-have that should be included to your tuxedo dress at any cost. Unlike regular ties which are associated with formal dressing, it makes a man look more macho, mature and civilized. A worth-noticing benefit of this type of tie is that it does not come in your way while you are walking. However, a regular tie slaps you quite often certainly when the wind strikes you. According to my recommendation, a red bow is the best fit for a white shirt and a black tuxedo jacket. Whereas if white shirt is replaced by the black one, you better replace red bow tie with the white one. This way you can have tons of options for bow tie replacement depending upon the color of your shirt. Playing with colors is fun as long as you are able to recognize which ones suit you the best. However, be sure to choose a color and ask your friends whether or not you look good or otherwise you might end up being the center of attraction in an event for wearing a green bow tie.
Choosing a non-matching trouser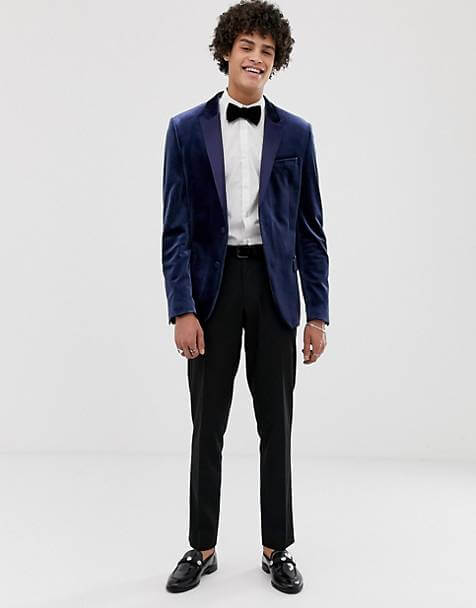 Ever since you have started reading the article, you might have read the word '' color'' a trillion times. But before wondering why, let me make it easier for you. Color plays a prominent role in terms of stylizing your dress and you simply can't deny it. It is obvious for us to pass negative remarks seeing individuals donning non-matching colors. Rich colors such as dark grey and medium red can be donned with black tuxedo worn with a white shirt. Not interested? Try brown trouser with a brown tuxedo worn with black shirt. Sounds pretty nontraditional? This is what I want you to do. Start your own trend and be different. Follow some self-made principles related to fashion and observe people following you.
Tuxedo without a vest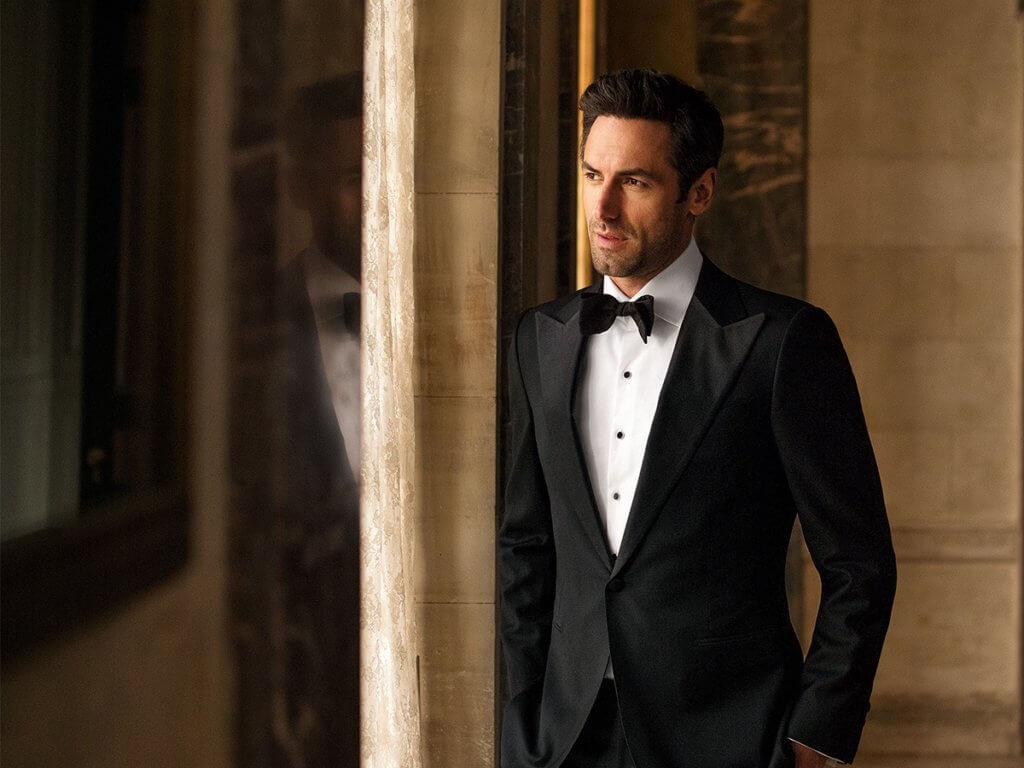 Folks say a tuxedo dress is incomplete with a vest yet I can assure you there are millions and millions of people who don't rely on vests. It's nothing more than a misconception which needs to be erased. Indeed fashion and style are two limitless fields. Hence, it's fine in fact better to avoid wearing a vest under a tuxedo. You just don't want to be bound to follow the majority when you can enhance your style in your own way. Once you stop donning a vest you would start receiving tons of positive remarks for being a totally different creature. Breaking the tradition requires a bit of courage. All you need is willingness to fulfill your own demands that have remained unfulfilled due to lack of confidence. There are countless aspects of a tuxedo dress you can work upon including a few that have been covered up already.
Replace the old-fashioned shoes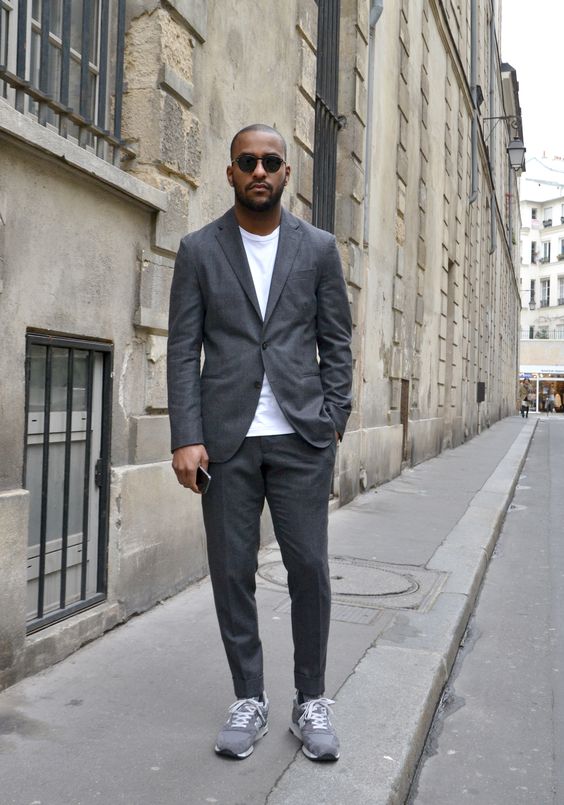 Speaking of the dinner suit, Chelsea boots are most commonly used. But how about going with sneakers or even slip-on? Yes, you have read that! As discussed previously, it's not forbidden to be unique. Don't stick with the same old style. Catching somebody's attraction depends a lot on your interest to be as exceptional as the ones who inspired you to go for a hilariously fascinating tuxedo dress. With the innovation of tons of trends on daily basis, you can also take a very different approach to revitalize your dressing style. So the next time you attend a dinner, take on dark sneakers. If you have turned yourself black using dark tuxedo, red sneakers would be the best option. You can also choose to have navy blue slip-on with white tuxedo dress. It's all about picking up something that gives a tough time to your opponents. After all, you are supposed to look the best of all.
Conclusion
Perhaps you may have expected me to share a special set of ideas to glorify your looks. But it's as simple as explained above. There is no rocket-science involved to customize a gentleman's suit. Primarily speaking, don't refrain yourself from making attempts to introduce a creative version of yours in front of the world. People don't care what you wear as long as you are comfortable wearing it. Secondarily speaking, it's just a matter of time you would be recognized for self-made fashion principles. Thus, start from today! Do whatever it takes you to customize a mind-blowing dress.
Today's tip: Take into account the color you choose. Either it will turn you into the centre of attraction or else into an outdated personality.