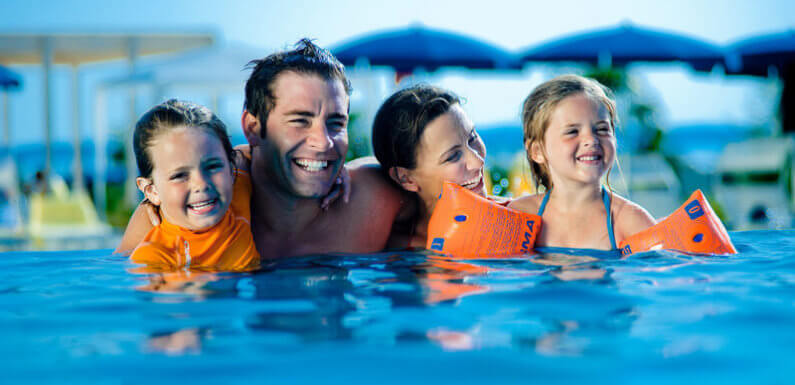 Traveling with the kids can be tedious and chaotic especially if it is not planned well. The best thing you can do for the upcoming family vacation is picking the right hotel for the bunch. Keep in mind that the hotel room becomes an activity hub for the kids including the naps and downtime.
It is really better to plan well where to stay. You should look for a hotel that is family-friendly so the kids will be safe and get more fun. If you have chosen the right hotel accommodation, you and the kids will definitely get the fun you need from a much-deserve vacation. After all, all of you deserve a good time after all the stress from work. And this is the best time to have a solid bonding with the children.
Below are some of the basic things to consider when scouting a family-friendly hotel:
Check the discounts for kids
There are hotels that offer discounts when you travel with the kids. A great example is Holiday Inn's "kids stay and eat free" policy. There are some hotel that also sell discounted tickets for any major theme parks and other activities within the area. If your chosen hotel offers discounted Disneyland and Universal Studios tickets, try to get them. Always check various brochures in the hotel lobby and you might get few discount coupons for your vacation with the kids.
Soundproof hotel room
Always ask the hotel concierge what the noise is like in the rooms. Soundproofed hotel room will be great of help to get the kids sleep soundly. You also do not need to worry about the early morning noise that kids might make causing trouble with other guests. We all know that kids, especially the younger ones, tend to be noisy all the time. So to save some of your stress, always request for a hotel room that is soundproof.
Assess the hotel safety features
Inquire if the hotel room is safe to leave the windows open. Check also if the pool has a fenced off area and some safety rails. Moreover, you should know if the hotel offers parents the ability to check out outlet covers. Keep in mind to know the safety features of the hotel before booking a room to them.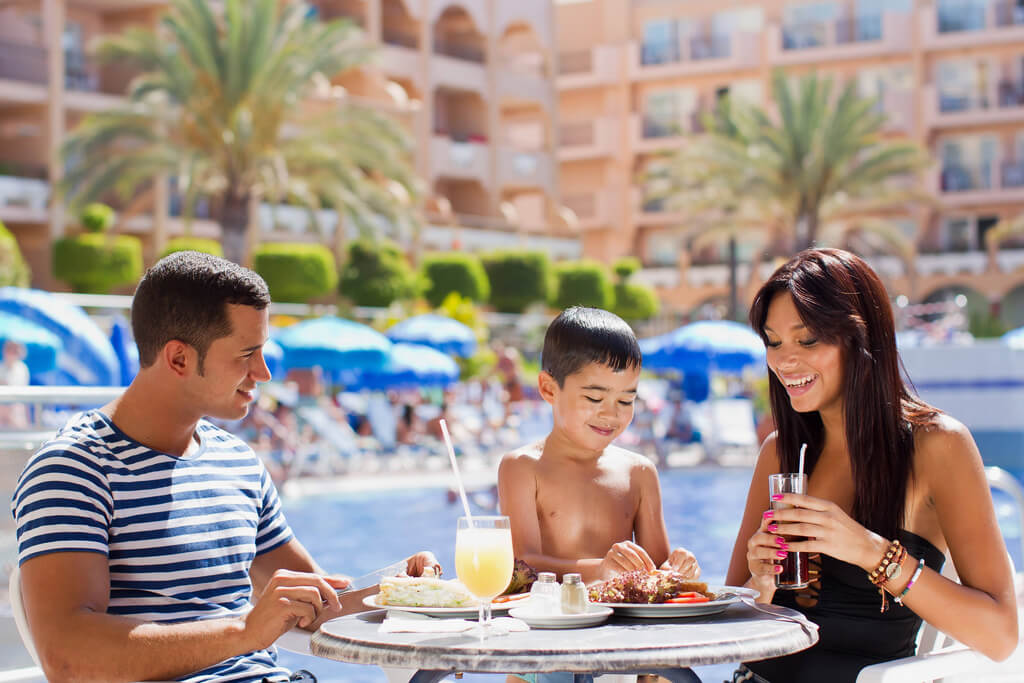 Know the kids amenities
Kid-friendly hotels provide a heated swimming pool. There are also free amenities including coloring books, toys, board games, in-room gaming console, and more. For families with infants or toddlers, a family-friendly hotel provides complimentary bibs, cribs, bandages, outlet covers, and no-tear shampoos. High-end family friendly hotels even offer Kids Club programs for kids and teens, which frequently cost extra but they are all worth every dime. It may include professional supervision so the parents can spend time alone together. Remember, all you want is for you and the family to get best enjoyment through these kid-friendly amenities. Better inquire now before click that reservation button.
Inquire about family-friendly services
You can ask the hotel directly if they provide babysitting services. This service is more helpful if the parents want to spend alone time together without worrying the baby or the kids. This kind of service is common among resort hotels. Also, there are hotels providing free childproofing kits upon request. Moreover, there are hotels offering massages for both kids and adults. There is no harm to ask a lot because you only want the best vacation for your family. Go ahead and and ask nicely.
Books a family-friendly rooms
If you are travelling with the kids or babies, it is better to book larger hotel room and that will give you enough accommodation with beds and desk, giving more space for the family. You can choose a suite for the family, so it would be more peaceful. A suite gives extra flexibility you get with more than one room. Do not settle for a hotel room that will not fit your whole family. Always ask nicely for the best room for all of you.
Check out the dining options
Most of the restaurants on hotel are offering kids' menu and it is a good start for dining options. Even in buffet, there are kids who are picky eaters. You do not want to ruin your bonding together over some food misunderstandings. So, it is better to ask the kitchen if they can accommodate special requests and diet restrictions for the children. Also, ask if they have convenient family-dining hours so you can arrange your dinner time with the family.
Now, you are set for a fun and relaxing vacation with the whole family. Keep on looking for hotels that cater the needs of family guests, especially the kids. You do not need to worry about the food and accommodation because your chosen hotel got it all for you and your family. Choose and book wisely!