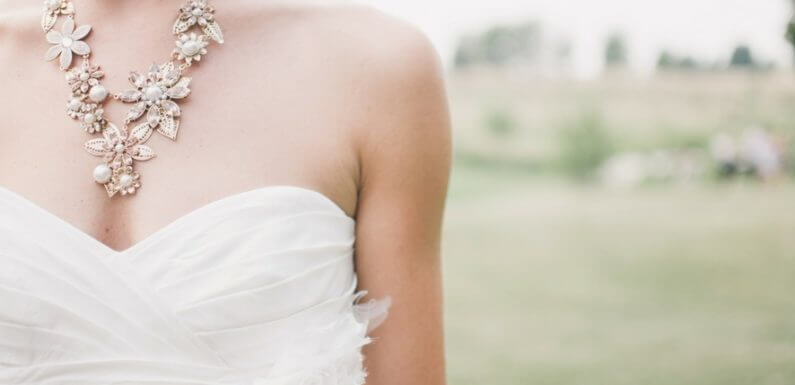 A wedding is the most beautiful and exciting experience of every couple's life, especially for the brides because they need to do more preparations than the grooms for their wedding.
And, ornaments are the most important part of the wedding because they make the appearance of the bride highly effective. Jewellery adds shine to the bride's attire and makes her confident to feel the most amazing moments of her life.
Anyone can Buy Sparkling Jewellery Online and save their time of roaming here and there in the market. Online portals offer a wide range of jewellery from earrings, bracelets, jhumka to stunning jadau necklaces or rings.
It is easy to shop for the wedding jewellery but, what is difficult is to make a checklist of the required ornaments for the several marriage functions. If you shop for your wedding without a list, you probably get confused what to buy and what not to buy, you can even leave some of the essential charms in this confusion.
Hence, we have brought this super cool checklist of the ornaments for your wedding. This list is for every woman who wants to make a statement or who simply wants to rock in their own wedding. Let's get started!
Nath or Nose Pin
Nath or nose pin adds an instant charm to your face and makes you look stunning in your wedding functions. This is not the only reason to add nath to your wedding checklist, it is a must-have ornament for every bridal as per the Hindu customs and rituals.
It has been a crucial part of the bridal ensemble for centuries and it is considered that the bridal look is incomplete without a Nath. Nowadays there are many options available to adorn your nose such as Kundan, gold, diamond or polki nath. You can pick up anyone out of these option as per your wedding dress.
A Jadau Neckpiece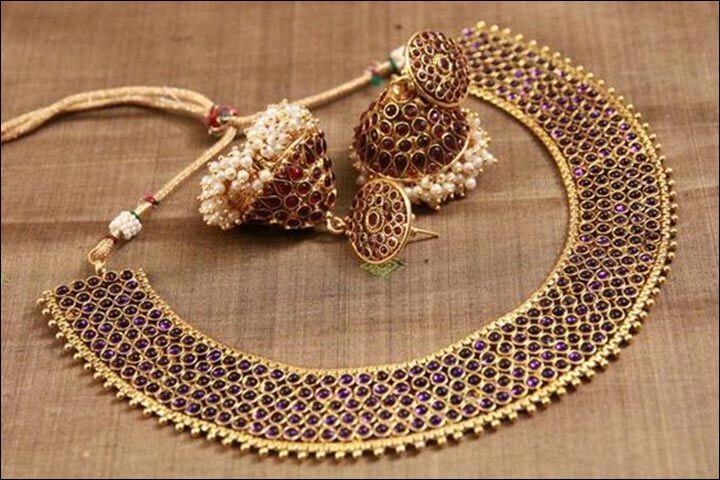 The necklace of a bride is the secondary attraction point after Nath which makes her look beautiful and feel confident. When it comes to the wedding functions, a beautiful bride with a stunning jadau necklace appears in our mind. Brides are supposed to wear the jadau and heavy necklaces only because lightweight and normal neck pieces can be worn on every other function.
Bridal neck ornaments are available in the various varieties like choker, layered kundan neck chains, longer necklaces etc. A bride can wear more than one or two neckpieces as per her convenience. You can pick any of them as per your wedding blouse. If you want you can go for single necklace and if you want more intense look on for your wedding, you can go for the layered necklaces. A few necklaces should be a must have for your wedding checklist.
Earrings
A dazzling pair of earrings can easily catch instant attention and make your bridal look complete. Earrings for the wedding ceremonies are generally inspired by traditional and heavy work. The wedding earrings for the bridal are made up of the fine metals such as gold and diamond.
When it comes to choose the best earrings pair for your wedding you get a plethora of options to choose from such as diamond studs, golden chaand balis, statement jhumkas, pearl danglers and so on. You can easily Buy Earrings Online for your wedding.