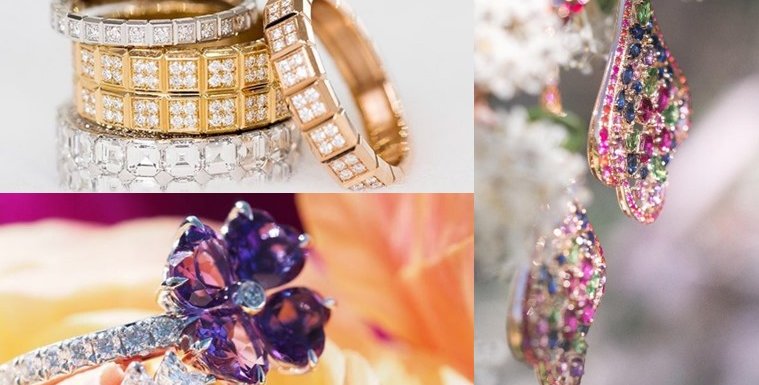 Fashion jewellery is now becoming an important part of every occasion. Whether it is marriage or parties, everyone is wearing fashion jewellery because it looks very adorable, attractive and glamorous with the outfit as well as go with any dresses, either western or traditional. In marriages, our mothers were in the habit of wearing gold jewellery but the trend gets changed. Nowadays, Gold is only bought for future investment.
The reason is,  wearing gold in a public place is not at all save. Daily Newspapers have numerous news about snatching cases and people got afraid of wearing gold in open places. So, now the point comes, what we wear on occasions? For this reason, fashion jewellery comes into the picture and replaces gold jewellery.Buying Fashion Jewellery is becoming very easy and also doesn't require lots of money to spend. Lots of designs are existing in the market. We can buy jewellery offline as well as online.
In recent times most of the people spend plenty of time on the internet. People surfing the Internet from mobile devices, desktop, etc., so it becomes very easy to reach the targeted audiences. We can easily select and click on the product and we can search anything that we needed.
When it's point of buying jewellery online, people get afraid of purity. Many fake sellers are also available at the online shopping stores. So, we must ensure that we can get the best piece and with a trusted seller. Teenage girls are very curious about fashion jewellery designs. They go to colleges and always want to flaunt their personality in respect of attire, jewellery, etc.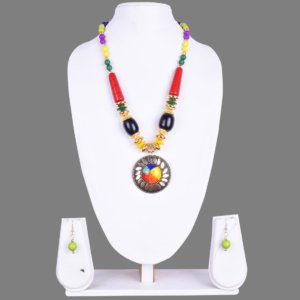 They are a big internet user. They spend lots of time in surfing the internet and explore the latest designs online. They are in habit of online shopping. Even fashion jewellery is also liked by teenagers also. The reason is, it will go with western dresses also.
Jewellery has always increased the attraction of girls. Women have been flaunting jewellery since ages. Whether it is bangles or a ring or pendant, a woman and jewellery are like forever friend. Fashion jewellery has been independently answerable for the beginning of this trend.
In the Online jewellery store, we can easily find new items or collections and buy it with effortlessness. As much as Women are concerned, rings and pendant still statute the perch. Fashion Jewellery or jewellery is the thing which woman can flaunt every time at everywhere. Now we all are aware of the simplicity of online shopping.
Below are some of the description of different types of jewellery which was worn in a different religion of India:
#1 Christening Jewellery:
Christian has most popular occasion Christmas. Another most important occasion in the Christian religion is the birth of a child. This is a symbolic act that newborn child becomes the part of the Christian family and of a Christian community. Everyone gives gifts to a newly born child with christening jewellery. Mainly pieces of jewellery are cross necklace, rosaries, saint pendant and angel pin pendant. As it's a sign of purity and welcoming the child into the new world. They also pray with Jesus for good health and almighty.
#2 Muslim Jewellery:
Muslim's basically very strict with their culture and traditions. Skipping rituals in occasions will not acceptable by any of the Muslim community. In marriage, their jewellery is also very adorable. Even the attire they wear is also unique.  Pieces of jewellery like Allah pendant and rings.
#3 Hindu Jewellery:
Hindus are religious as well. They love to wear jewellery made of Hindu symbols like OM, Swastik, Shiva, and Ganesha, etc. we can wear these in the form of bracelets, pendant, rings, etc. this jewellery is not made of precious metal but still costly.
#4 Buddhist Jewellery:
Buddhism religion normally loves to wear jewellery with symbol Buddha, lotus-flower, yin-yang, etc. these are found in bracelets, rings, pendant, beads, etc. In Buddism mala beads are very popular. This is basically used while mediation as well as helps us to be calm in life.
So, we can say, religion signifies our way of living. This will differ according to the culture and society from where we belong to. Every religion has a different point of view towards life and moralizes principles in its different behaviour. Similarly jewellery too, everyone religion has different morals of wearing jewellery. Some Women wear jewellery to show faith in a particular religion and some wear to enhance their style.
Fashion jewellery considered as the best jewellery for everyone. The styles are not different to a different religion but always increases the beauty of the women. Fascraft basically has fashion jewellery. There are so many styles and designs for every woman or teenagers of any religion. Jewellery doesn't discriminate on religion, it's only a glimmer and makes women shine with respect and dignity.