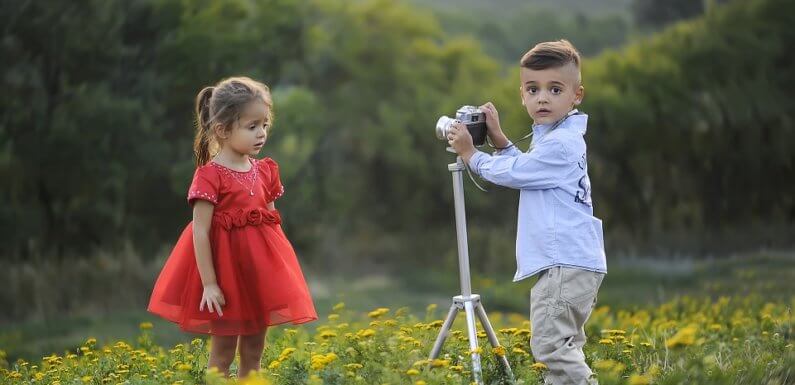 As modern-day kids, as well as their parents, are getting more and more conscious about their clothing and fashion, a long thought process goes on before any such choices are made. Whether it is about the color of dresses or the hairstyles they have to wear for a specific occasion, things have to be very precise and must go according to the latest fashion trends.
If you have already given your boy or girl one of the most unique and trending TODDLER BOY HAIRCUTS 2018 you must now be looking for the latest clothing fashion trends to follow for your little champ. Well, here we have shared a compilation of trending fashion styles for this year that would suit perfectly to your school-going kids and toddlers. So, let's take a look and find out what's new this season.
Floral Patterns Are The Next Big Thing
Floral patterns have always been the favorites for girls and this is going to continue in 2018 as well. Girls love those brightly colored flowers and they'll certainly make them shine on any special event. Gear up your little girls' wardrobe with some bright and interesting floral patterns to give them something special for every party and every day out.
Jackets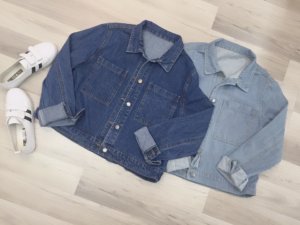 Be it summer or winter, jackets never seem to go out of fashion. As for kids, they look adorable in a perfectly casual style that they can flaunt anywhere they like. Even in summer months, those light denim pieces would work perfectly fine. And, obviously, for winters you have a lot of options to choose from as well.
Take Advantage Of Shape
Everything is getting funky from adult fashion to kids fashion. And, if you talk about toddlers, they look really cool in the cargo pants or something like chinos. So, these wonderful pieces of clothing will be getting shorter this year. Reversible Jackets turn out to be another trend of that same nature.
And, whether you have a baby boy or baby girl, these jackets just suit everyone. For girls, however, oversized shirt collars can really make a statement. And, with jumpsuits making a comeback, things will get a bit easier for playing times as well.
Nature Inspired Clothing
With everyone getting more eco-friendly and environment conscious, parents are making efforts to ensure their kids' clothing reflects that as well. So, this year we'll be looking at pieces that are inspired more from the colors of oceans, lakes, forests, mountains and other major aspects of nature. So, whether you have a girl or a boy, just give them something natural to flaunt.
Diversified Garment Features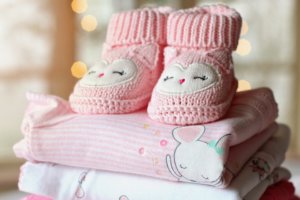 Appliqué work is a popular trend and, believe it or not, it really looks amazing. The popular fashion trend is now taking a shift and becoming a trendy styling option for toddlers and school-going kids. Besides patches, adding cap sleeves, epaulets, hidden pockets and pull ties to the clothing of your kids would certainly give them a unique style statement. And, if you're really proactive about kids' fashion then you should definitely add a few pieces to their wardrobe.
Organic Cotton
Organic cotton is getting trendier as we're moving towards summer months. Obviously, nobody would need woolens and synthetics anymore. So, organic cotton is what we're going witness everywhere. So, just go with this unique piece of clothing and give your young one something special in style.
Wildlife Coming To Clothes
Wildlife prints are getting trendier with shirts and as kids always love teddy bears, eagles, wolfs, etc. they are loving such clothing more than anything else as well. Having their favorite characters right there on the chest, it makes the clothes more lovable for them.
So, these are the trends you can expect to be seen everywhere in kids' clothing. Over the years, we have seen kids' fashion evolving more than ever and that's going to continue exactly the same way this year as well. So, just stay on top of things and make sure that you give your kids something that they can flaunt easily everywhere and on every occasion. You'll surely love it when you child will be the center of attraction everywhere.