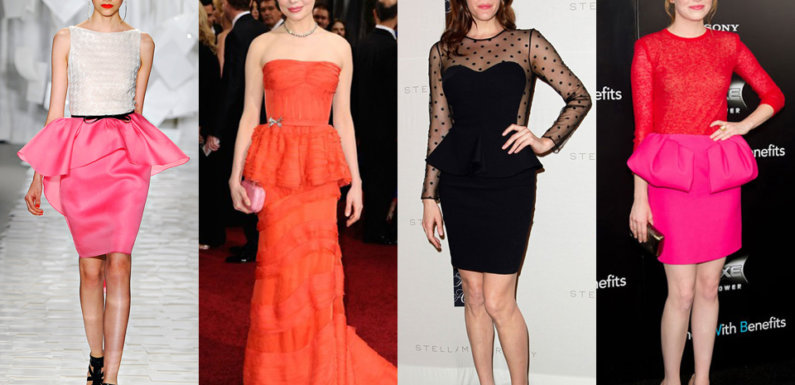 Fashion is one of the most rapidly evolving trends — fashion industries challenge themselves to design the next best style. Due to this continuous change, many people think it is necessary to keep up with the latest trends because it has become an important factor of each individual's social status in society.
The type of clothes you buy depends on many things — just because a dress looks good on another person, doesn't mean it will look good on you too. This could be because of your figure, height, weight, etc. We all have different bodies of different sizes.
A dress may look exquisite on a mannequin, but you may feel that it is not suitable for you after you try it on. A lot of people don't know what their body type is or what kind of clothes effectively accentuate their figure.
The good thing about fashion is that there are all sorts of trends and dresses for women of all sizes. This way, everyone has a chance to look stylish and feel confident about themselves.
Here are some dresses to flatter your figure in — invest your money on these:
Smock Dresses
Smock dresses are one of the most popular dresses in the fashion industries, and that too for a number of reasons.
It is comfortable and looks amazing on all figures. But women with the apple shaped figure can really rock this dress.
For women with a wider waist, opt for turtle neck smock dresses in neutral colors for the cold season and wear it over jeans or pants of your choice. And as for the warmer seasons, get yourself a mono stripe short sleeves smock dress.
Pair this dress with ankle boots and put on some jewelry to complete this stunning getup. Wear this to a night out with friends or on a date.
Column Dresses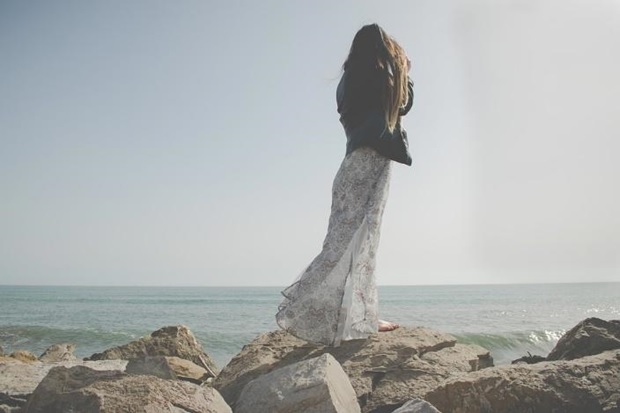 Women with a taller stature find it difficult to get the right dress. Often, they come across beautiful dresses but only to find that, once they put it on, it looks small on their body and very uncomfortable to move in as well.
But have no fear — for the long-legged ladies, there are many other kinds of dresses that are made just for you to shine in. And the most ideal dresses that can really highlight your tall silhouette are the column dresses.
While maintaining a sleek formal look, you can also make these dresses look extremely elegant when worn of different designs by taller women. You can find that out yourself when you wear a dark colored crepe column gown for grand occasions like weddings. Or simply opt for a formal look by wearing a suit dress for work.
Belted Dresses
The key to look stunning for women with a narrow waist or also known as an hourglass figure is to find a dress that accentuates their waist.
Embrace your curves and draw attention to it by investing in beautiful belted dresses or any kind that cinch at your waist such as a wrap dress or even a fit and flare dress. You can get a white lace party dress, a printed cotton shirt dress with a belt or even a maxi lace dress for any grand occasion calls for it.
Lopsided Dresses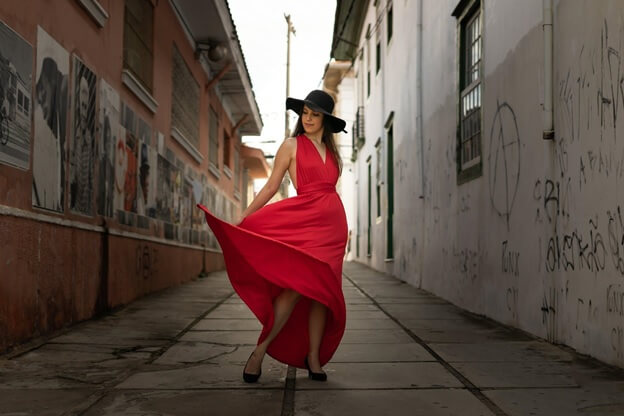 Women with a smaller figure believe that if they want the right dress to fit them, they better look in the children's clothing section. But there is no need for such rash actions. All you need to do is get your hands on any lopsided dresses. That is when you realize how perfectly this type of dress brings out the full throttle of their petite beauty.
These lopsided dresses vary between many sexy and chic designs such as radiant colored body con asymmetrical dress with high heels. Or even an off the shoulder lopsided wrap dress in pastel colors also in heels preferably.
Fit and Flare Dresses
Since pear-shaped women have smaller shoulders as compared to their hips, they need to find dresses that create a balance between the upper and lower body to create an impactful appearance.
For this purpose, we suggest that you opt for an off the shoulder A-line skirt in bright colors or floral designs. Try a dark-colored chiffon navy dress. This way you can outline your waist and have it continued downwards in an open flare design to maintain the right amount of balance for an eye-catching getup.
Deciding a dress is one f the most difficult tasks for women. There are a lot of things to consider before making a decision. Does the color suit me? Does it fit perfectly? Do I look stunning in it? All of these types of question run through a woman's head. But always remember to choose the dress which is comfortable and makes you feel confident.