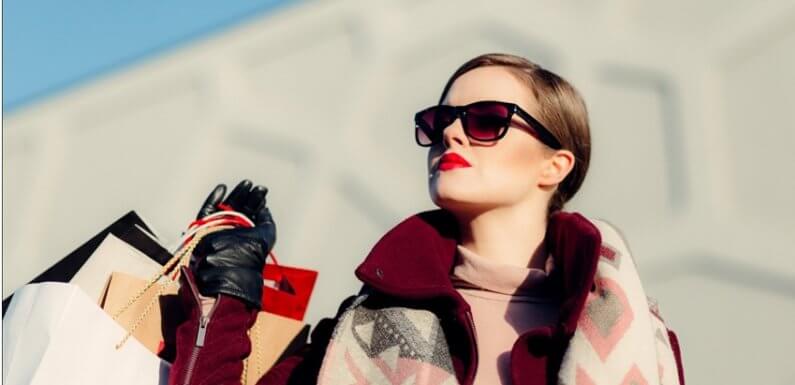 When it comes to sunglasses, you need a style that frames your face, add personal flair to your outfit, and most importantly shields your eyes from harmful UV rays. WhatsMode has a large selection of sunglasses to fit all of our influencers and consumer's needs and personal styles, and with a collection with over 100 different kinds, it can be intimidating to figure out what style of sunglasses are perfect for you. When it comes to sunglass shopping, you have to think of your day to day life and of course what outfits you wear.
Sunglasses are a fashion staple and essential year round, so how do you know which style of sunglasses are right for you? We are here to help!
Are you known in your friend as the fashionista in the group with a knack for styles from other decades? Cat eye sunglasses have been around since the 1960's, and they recently have been making a comeback. The most favourite cat eye sunglasses are white and thick-rimmed that pair perfectly with a couple of skinny jeans and a cropped sweater or with a floral bodycon dress.
The best part about cat-eye sunglasses is that they are so versatile and can go with any look you can throw together with what you already have in your closet. From a flowy maxi skirt to a bandage bodycon dress cat-eye sunglasses can elevate any outfit.
If your go-to style is a little more on the vintage, trendy side, you should check out our round, oval sunglasses. The most popular oval pair of sunglasses on is the wire-rimmed mirror oval sunglasses. This edgy look has been around since the 1970's and is perfect for adding a trendy yet vintage accessory to your outfit. Tiny sunglasses have become all the rage this summer season, and WhatsMode also offers small oval sunglasses and small round sunglasses so you can remain cool and on trend.
When it comes to sunglasses having multiple pairs that you can use for different activities is critical, so expand your collection today so that you will have a set for every occasion. If you are looking to add a vintage but trendy accessory to your everyday style a pair of oval sunglasses is the right pair for you.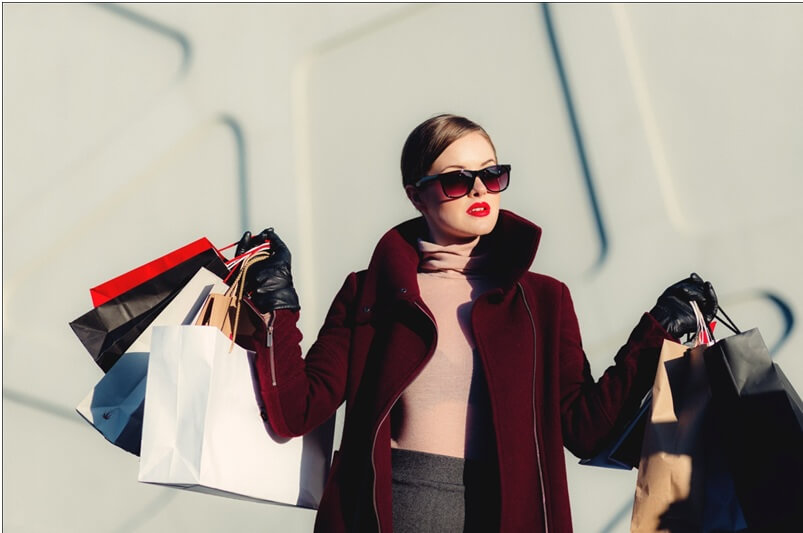 Aviators are a fresh classic style that became popular after the movie Top Fun premiered in the late 1980's and became increasingly popular within the grunge community. If you have a rocker style that consists of ripped jeans and flannel t-shirts a pair of mirrored aviators will enhance your look and give off an early 90's flare.
Our WhatsMode aviators come in all colors; a favorite style is black wire-rim aviators with tinted mirrors that pair well with chunky accessories or any graphic t-shirt or hoodie. Aviators are a safe style of sunglasses for any face shape or sense of style, and they can be dressed up or dressed down so don't be afraid to mix it up and step outside of your comfort zone.
While circular glasses are trendy right now, no one can forget about the class rectangular style. Rectangular sunglasses recently became popular during the rise of New York fashion week and high-end designers. These thick frames are usually oversized and cover your brow, giving your face a smaller looking appearance. Our large sunglasses are perfect for maximum coverage and protection from harmful UV rays from the sun.
The rectangular frames are trendy in plastic with tinted lenses and are very light so that you won't even feel them on your face or on top of your head. Rectangle sunglasses pair perfectly with a flowy sundress and a cute wedge sandal and are a summer must have and available online.
Every sporty girl needs a pair of sunglasses that can keep up with their rigorous activities and won't fall off their face. Sports sunglasses are necessary for any outdoor activity during the daytime and need to stay secure on your face during rigorous exercise. Sports sunglasses usually have plastic grips for behind your ears and on top of your nose and have angled lenses to protect your eyes.
WhatsMode has sporty sunglasses that are perfect for going on a job and won't fall off your face whether you are hiking in the woods or playing soccer with some friends. If you are an active girl that is always on the go and needs glasses that can keep up a sporty form of sunglasses is for you.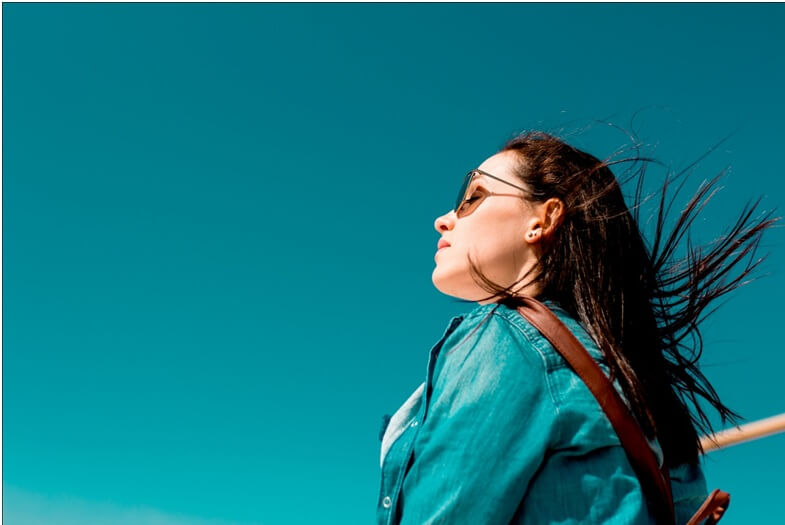 A popular trend in the festival community are shield sunglasses. Shield sunglasses are a style that consists of one giant lens that covers your whole face and recently became popular in the early 2000's and is a celebrity staple. Shield sunglasses pair perfectly with a two-piece bikini and a linen coverup. The perfect beach accessory for your next tropical vacation or even just a sunny day lounging by the pool.
WhatsMode shield sunglasses featured mirror lenses in funky metallic colors and bright frames and are perfect for anyone that wants to make a statement. If you are looking for a pair of sunglasses that will get you noticed and have everyone asking where you got them from, look no further!
With a multitude of sunglass styles on WhatsMode, you won't be able to pick just one style. From cat-eye sunglasses to aviators, and all the classic styles in between you will be able to find a pair that fits your style and preference. Sunglasses don't only protect your eyes from the sun; they are also a form of expression and personal style. Picking out a pair that frame your face, match your wardrobe and keep up with your day to day activities are essential. Take the pain out of sunglass shopping and order pair, and the best part is that they are all under $10 and shipping is a breeze! Pick out your dream pair today and keep it fresh.