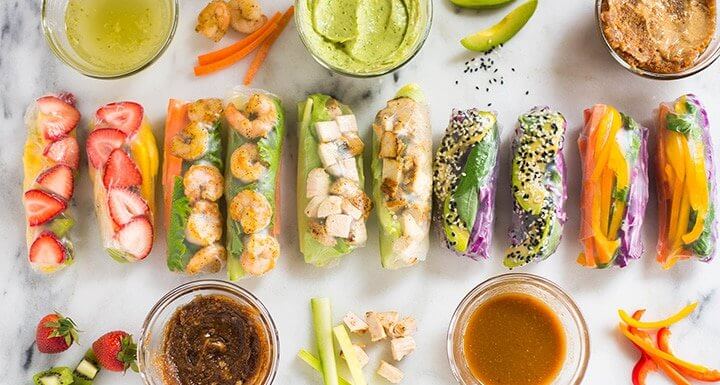 Unlike most people, lunch isn't my biggest meal during the day – for me it's dinner. Now, the downside of having a "mouthful" dinner is it tends to stick to your belly as you eat and then you go to sleep. Not good for your shape and fitness at all, trust me. This forced me to search for healthier dinner recipes without sacrificing the joy of a tasty dinner.
Although I managed to find a couple of recipes I included in my diet, it does get boring when you prepare around 4-5 different meals – you just want to try something else. To accomplish that, there was only one thing I could possibly do – dig deeper into the infinite abyss that is the Internet.
During my second research, I stumbled upon a list of top dinner recipe apps that got me intrigued. After quickly checking a couple of them, I realized they have pretty good recipes. If you want to check it out, here's the link to the app sorting website.
Also, I'm guessing you want to have dinner today, so to try and make your search easier, I handpicked my top 3 and decided to give a quick insight. It might just help you pick the best dinner recipe app for you.
HelloFresh – Order & Prepare
HelloFresh is the first one I tried and I got to say, I was pleasantly surprised. The app doesn't have strictly dinner recipes, but a decent meal library for any occasion. But the main reason I like this one is you can easily order the ingredients you need for any recipe. Naturally, I had to try it out. The order came quickly and what I was really impressed by is you get the exact ingredient amount you need for the specific recipe.
If the recipe is for 3 people, you get the amount you need to feed 3 people – simple as that. I could definitely get used to HelloFresh as I found it to be extremely practical – from ordering to step-by-step recipe guides. Definitely a great choice.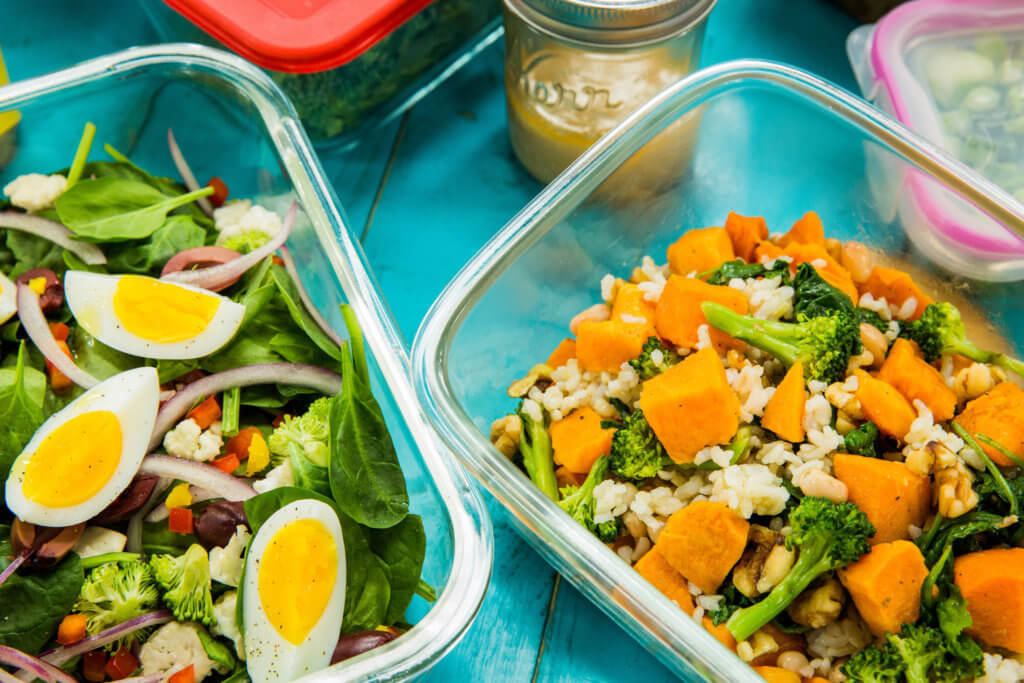 I think HelloFresh is perfect for people who have busy lives but want to eat healthily. The thing I didn't like is the fact I  found little space for creativity in case you want to mix it up. In case you want to try something different, you're on your own. But in a way, I understand, as pre-set meals are great if you're in a hurry and don't have the time to test out your cooking chops.
Yummly Recipes & Shopping List
If you want to prepare healthy dinner but don't want to sacrifice your creativity, Yummly might be a better option. It's a well-designed app so you don't have to worry about bugs too much. Unlike HelloFresh, you can't order but you can easily create a shopping list with a single tap.
Also, I'd say Yummly has a bit better recipe library – you can discover a great selection of vegetarian dinner recipes, gluten-free recipes and so on. Another neat feature that might be helpful to some people is the nutrition tips you get every day. They are in no way game-changing tips, but I found most of them helpful to keep somewhere in the back of my mind.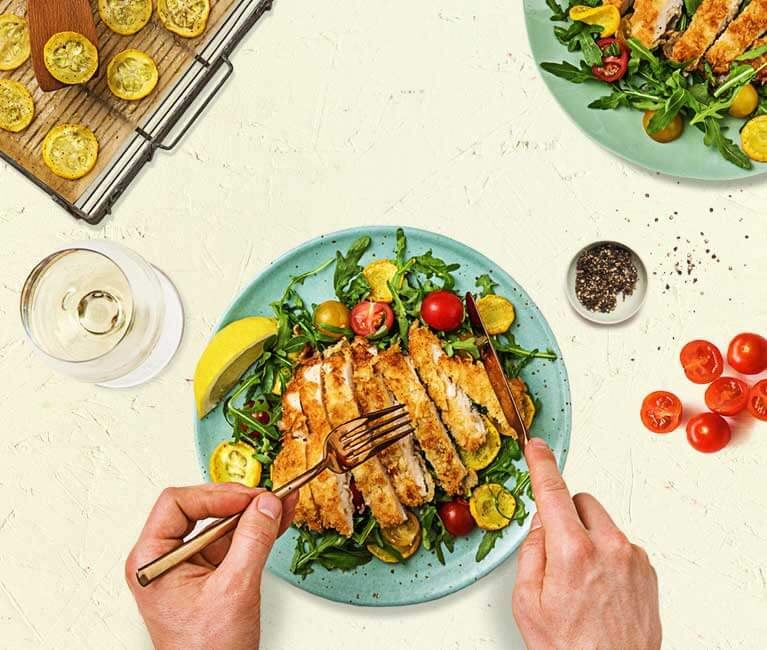 Although I said there aren't bugs, after going through the reviews, I found a good amount of complaints about search, saving and other feature not working. To be honest, I didn't face any of the problems so my only guess is the developers managed to fix a good amount of the problems.
FitMenCook – Not Just for Men
Although the name might imply it's a man-only recipe app, I strongly disagree. Most of the recipes you'll find here are made to do two things – feed you and keep healthy. I also like how they are neatly organized in helpful categories making those non-specific searches more enjoyable. Finally, you can pick a specific program that comes with a complete recipe list and nutritional info for each meal so you can better plan your diet or fitness schedule.
It's great they offer diet plans and although they have a decent number of programs, there are certain limitations I feel they could improve on. For example, you might like a meal plan, but if the plan is fixed at 1500 calories per day, you might be put off by that. In case that happens, you need to do some manual work by swapping recipes, removing ingredients and so on. It's not a lot of work, but it would be great if the process was more automatized.
This was my personal top 3 dinner recipe apps. Hope you find what you're looking for and manage to create a healthier diet. We all know we need one, especially when the years start to kick in. Enjoy!