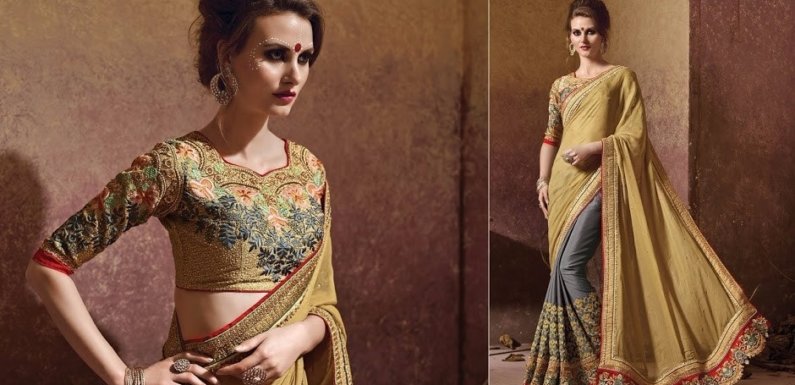 As young girls most of us have draped our mom's dupatta as a saree and dreamt of wearing a Saree with sheer elegance like our moms do. I'm sure we all had a different level of excitement to wear that perfect saree for the first time for our school farewell. Being in 20's didn't we just wait for a function or festival to wear a saree? Watching you get ready on your Wedding in that perfect Saree is the sweetest emotion for any parent that no one could explain.
The first thing that comes to our mind when we hear Ethnic Women's Wear is the Saree. Saree is an integral part of any Indian girl. We have so many nostalgic memories attached to Sarees since our childhood. Nothing describes the Indian heritage more, than a beautiful Sarees. Saree has evolved in many ways from the type to the prints and designs and continues to evolve. We have a plethora of options when it comes to the type of Sarees. It is an extremely versatile garment which comes in hundreds of fabrics and designs. From Kanjeevaram to Banaras and Pathani to Tant and Chanderi Cotton Sarees to Tissue Cotton Saree there are plenty of options to choose from. There are many sites available where one can buy Tissue Cotton Sarees. Saree is that garment which is being used by women since the Aryan period. Since then Saree is the clothing of all season. Indian women wear it in any season and almost in all types of functions or events.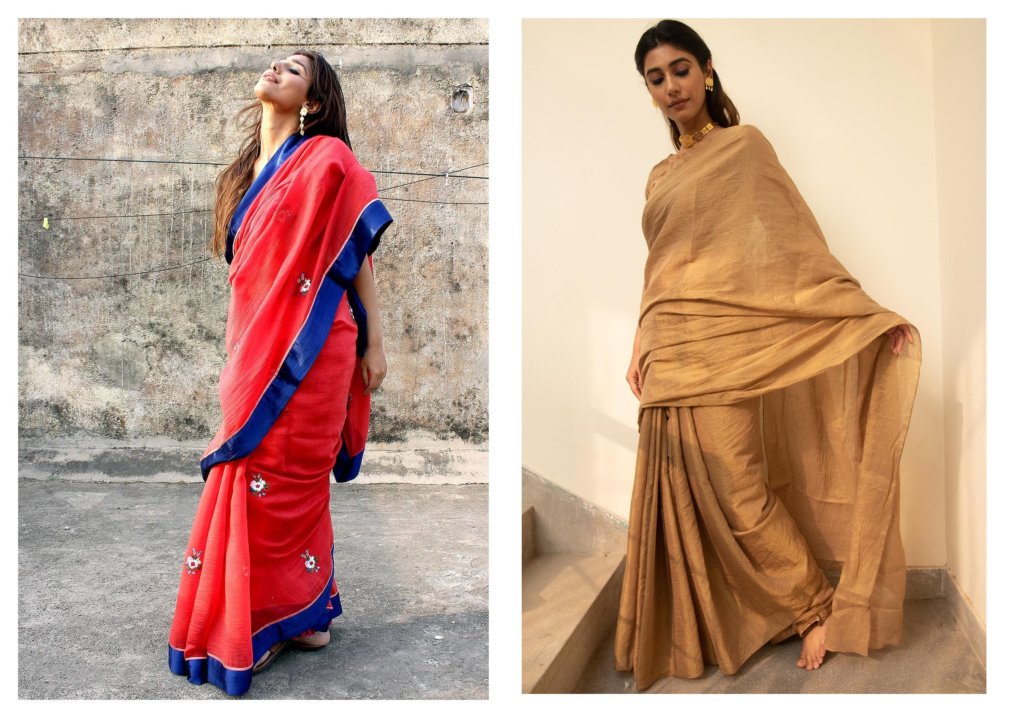 Saree and Bollywood:
Indian Cinemas play an integral part in the evolution of sarees. Nutan, Nagris, Madhubala all brought a whole new style of wearing sarees during 1950s to 1970s which was highly imitated by fashionable Indian women. Then came the chiffon sarees and the floral prints and since then the style has been evolving and now with the designer sarees it continues. I'm sure we all have tried imitating our favorite actress's saree look
Nowadays girls love flaunting a saree in different ways like draping it over jeans, wearing it with a T-shirt and sneakers. Girls also opt for wearing a saree during a corporate event which according to me looks just classy.
Our Love for Indian Heritage:
The latest craze among young girls and bloggers are the handloom sarees.
So what exactly is an Handloom saree?
Handloom sarees are made from 100% natural fibres. The Handloon industry has a vital role in India's economy and is the major source of income(after the agriculture sector) for people in rural India. There are many reasons to promote handloom sarees. One of them is that it promotes the beauty of Indian culture and also supports the livelihood of rural India.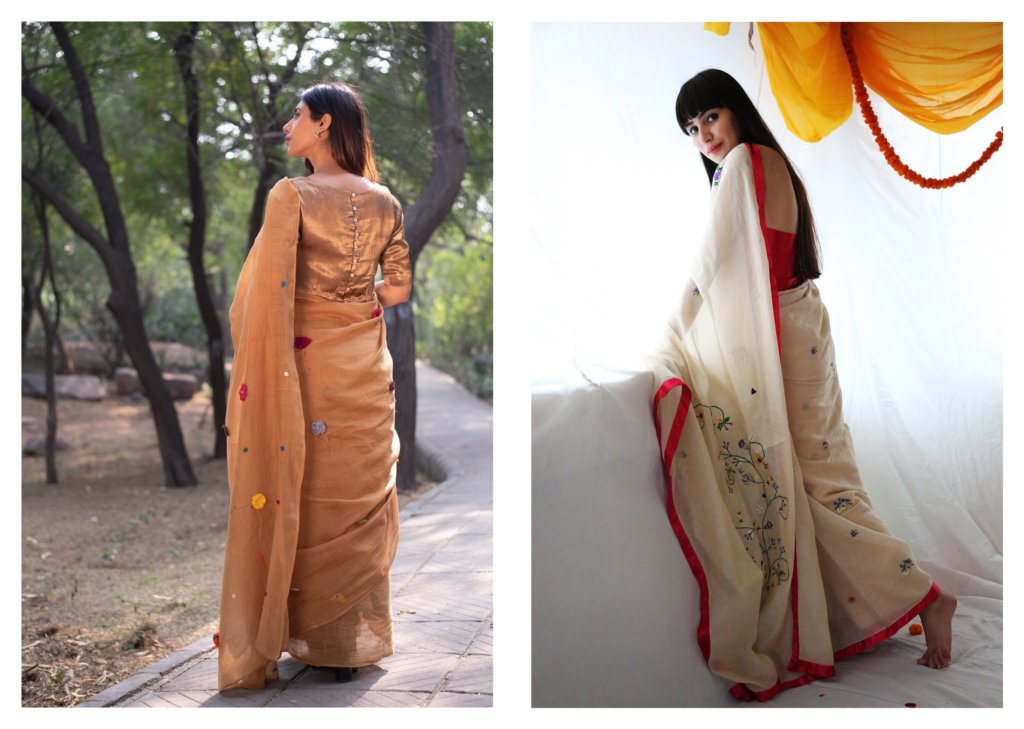 Talking about Handloom sarees we cannot miss the Chanderi Cotton Sarees. Chanderi gets the name from its birthplace- a town named Chanderi in Madhya Pradesh. Any woman who loves handlooms are sure to have chanderi sarees in their wardrobe. Chanderi sarees have a glossy texture and is lightweight and sheer which makes it look rich at thus attracts women from all classes. These sarees can be worn for a simple meeting or a function. It has its own grace. Another option is the cotton saree. Cotton sarees are one of the widely used sarees by Indian women. No wonder that one of the most sold products are the Cotton Sarees.
In short, for any Indian women Saree is a timeless fashion which refuses to retire. It is not just a piece of clothing but it is our heritage. It is overwhelming to see actresses like Vidya Balan, Rekha, Deepika Padukone and many more who never leaves a chance to flaunt a saree. The youth today are greatly influenced by these actresses and hence loves to wear a saree.
'Saree' a global trend:
Victoria Beckham made heads turn when her picture was published on the cover of Vogue in a red Saree. Sarees are also becoming a global trend. Actresses like Selena Gomez, Angelina Jolie, Jessica Alba and many more were seen wearing a saree. And why not, it is such a graceful piece of garment that everyone would love to try.
Hoping to see the Six yards of heritage continue forever with the same grace and beauty…