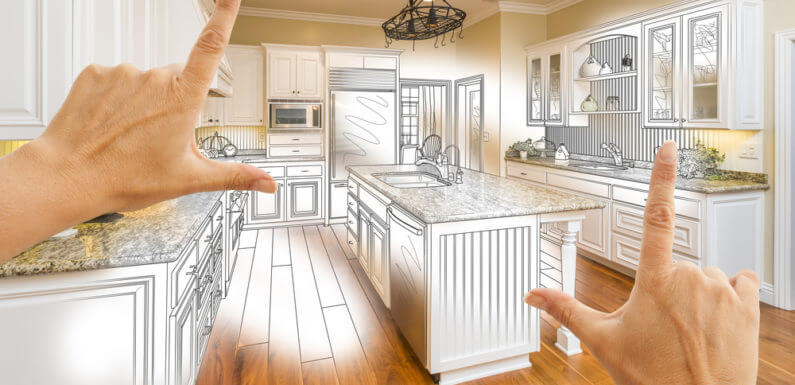 Often people need to make some extra space in their house due to the growth in their families or accumulation of furniture or other things. You may want to improve your home. It is possible that you prefer staying at your place then moving to another area because it is hard to settle over somewhere else. In all such conditions, house improving extensions can play an important part in resolving all such matters with great satisfaction and results.
Before moving ahead, you must know that what type of expansion is suitable for you to make your premises spacious and commodious. In this blog, I'm going to explain that which kind of extension is advantageous for you. Now have a look at specific renovation ideas!
#1 Inner Adjustments
With the passage of time, the family members get increased. It is the need of time that your family members require additional space on the premises. In such situation, you have to move to a more significant property. However, it is not a proper solution because often moving can demand a considerable investment from you. You can go for some internal adjustments.
There are several modifications that you can have inside your home and construct extra space in your house. There are several ideas by which you can quickly alter the inner layout of your home. You can lessen the size of the bedrooms to add another bedroom to create another room. Or you can add space to your houses by moving the current positioning of the stairs. If you have an extra internal garage, you can also adjust it according to your requirements.
#2 Single storey extensions
Such extensions can be constructed on the side of your existing house or its rear side area. Such extensions are popular than moving into another house. It not only adds more space to your home but it also opens up the premises and connects it to the lawn. Single storey extensions are for utilitarian purposes. It is one of the most advisable ideas among the other home renovation ideas.
It also makes your house more attractive for the onlooker, and you can have enough new space into your house. However, the addition of single storey in your home always needs the building control permission. If the addition is suitable for your existing building, then you can get the permission easily.
#3 Multi-storey extensions
With these kinds of extensions, you can not only have a new space in your property, but you can also create entirely new master bedrooms, kitchen, bathroom and living room. You have to consider the building control permission, and you also should take care of the rights of your neighbours while having an extension.
Often by constructing multiple-story in a house, the right of breeze, air, and light of your neighbours get infringed which can put you in long-lasting court trials. Therefore, it is better to be careful. The kind of property and the architectural design are those factors which can make your decision go successful in the future. Thus, you need to make the structure with full attention and upkeep.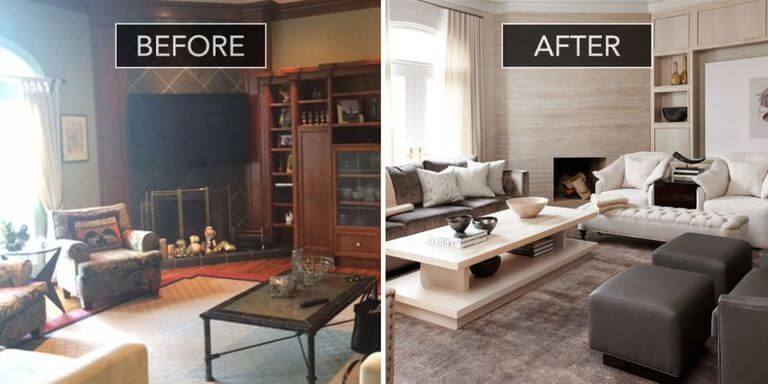 #4 Loft Conversion
Constructing a loft conversion in your premises is a favourite way of extending your existing property. It is one of the most affordable and cost-effective ways which people can try to make their home spacious. A pure attic can be converted into a comfortable room. It increases the storage options. You can make toddlers room, playroom, gym room, and storeroom out of it.
It also enhances the aesthetics of your house. Moreover, the value of your house even increases with such home extensions. You have to take the permission of the building control regulations. They will recommend you accurately whether the selected extension is useful for you or not. Their approval is essential before starting its construction.
#5 Garage Conversion
You can easily convert your garage space into some usable space. Nowadays the real meaning of keeping the garage is not seen everywhere. Instead of parking your vehicles in the garage, you will see the other related things placed in it. Therefore, if you do not need to have a garage at your premises, then you must replace it with a living room or some other space for living.
You can also use the left area for some stylish small garden in your home for having natural scenic beauty around you. The new area you have added from the unused garage can be utilized as your small office, home gym, kid's playroom, kitchen extension etc.
#6 Over-garage Structures
You need to be very careful while making an over garage structure for some additional space in your homes. Over garage, structures are small further construction at the side of your existing garage. You can utilize it for many reasons. You can make it a storage room for storing your things and other furniture.
You can use it the way you want to. A stylish construction will not only increase the aesthetical appearance of your house, but it also adds to the value of your property. You can get advantage from it.
#7 Conservatories and orangeries
You can also add a conservatory or an orangery in your house to enjoy the greenery as well as the sunlight. It will prove a flawless plant house or entertaining area of your premises. It turns your simple dwelling into an elegant construction. Most of the part of its wall and roof is made up of glass. It is the primary need of your greenhouse because the plants inside the house need sunlight and fresh air. The orangeries and conservatories were invented in the Victorian era. It was as the permanent fixtures in the past as the people were more interested in maintaining greenhouse. Nowadays the trend of the conservatories is getting trendy as you can have an entertaining space in the house for a fantastic sitting with your loved ones.