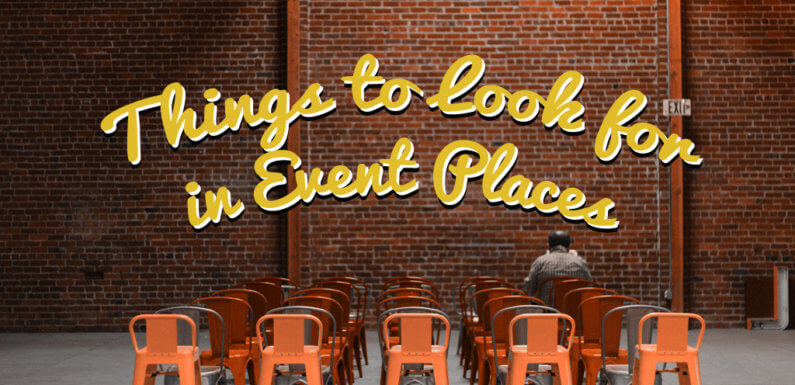 Are you looking for an events venue in Quezon City for your company's annual meeting, for a graduation party, or for a one-day team building activity? Whatever you may need it for you would want the venue to suit your event.
Event venues come in all different shapes and sizes; some of them are ideal for big occasions while others are just perfect for smaller ones. Since there are so many of them out, here are a few guidelines to help you figure them out.
Location
The location of the event venue should be near you or most of your guests. For example, a seminar primarily dedicated to students should be held in a place near schools or universities.
An events venue in Quezon City is prioritized when most of the foreseen attendees are nearby the area. The location is the first thing that needs to be secured for an event to even pass its planning stages. The venue should not be too far away from where most of the people are going to avoid late attendances.
Capacity
Once you have secured the location of your event, it is time to find the place that can satisfy the scale of it. Take note of the number of people attending and make sure the event venue's can comfortably hold that many.
For events that do not have a limit to the number of its attendees, then it is advised to find a slightly larger than usual venue to be safe. The event venue should also have good air-conditioning in an event of big number of attendees to make sure that guests are comfortable.
Services and Facilities
If the event you are hosting requires a banquet, then the venue you are looking for should have food that would satisfy you and your attendees. Business meetings require modern audiovisual equipment for corporate presentations and stuff, while concerts would need stages and a lot of lights and sound technicalities. For outdoor events, make sure that the venue have sufficient cover when unforeseen weather changes happen.
The event you are hosting will dictate what kind of services and facilities are needed. Make sure to look for the event venue that has most appropriate and readily available amenities needed for your event.
Accessibility
Check the area of your event venue. There should be a clear and convenient way for your attendees to get to your venue. Ease of access to the area by the attendees should not be a problem and people would be able to go in and out easily whether they are commuting or have their own vehicle.
Depending on how big your event is, you might just provide your attendees with a map for them to walk or commute to the place. Plus, you might need to make sure if the place has enough parking spaces provided for all the people that are going to be coming.
Ambiance
Look at the events place beforehand and see if the place fits your event's themes. Different events have a different kind of design to them, mostly depending on the host of the event; a place that can adjust to what you want and succeeds is a good venue to choose.
Another idea you might want to explore is to maximize car sharing services. Include this info your invite. Partner with the services to get some discounts for your guests. For sure, they would appreciate the savings they would get by booking a car sharing service.
Key Takeaways
When looking for events places, you should be keen with every detail and make sure that some criteria is laid out to know specifically the things you are looking for.
There is an abundance of events places in the Philippines each has their own unique selling point that makes it stand out from the rest. Remember to look for the things mentioned above to make the events place you choose the best one for you!