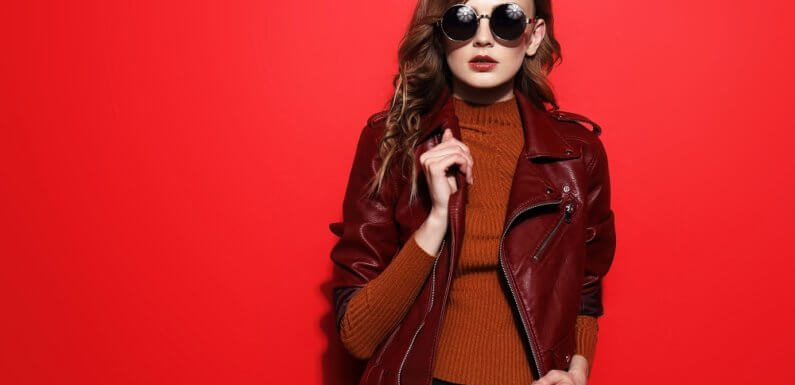 Nothing works like a stylish well-fitted leather jacket to set the tone for your winter wardrobe. Often labelled as a male-centric fabric, leather today finds many takers in the form of stylish women's leather jackets. In fact, we would go as far as to say that leather apparel on women lends a regal, powerful and classy look. It is no wonder then that people all across the world shell out a fortune to invest in a well-cut, authentic women's leather jacket.
But what if you come to know that genuine leather today is faked even by the most premier and sought-after global apparel brands. How then, do you make sure that you don't commit a fashion and financial blunder by sporting a fake leather jacket you just spent so much money for? Fret not; we've put together a comprehensive checklist that should help you ascertain the authenticity of leather garments displayed out by a reliable manufacturer. Read on to unlock the secret of choosing an original and authentic women's leather jacket that will last you for seasons to come.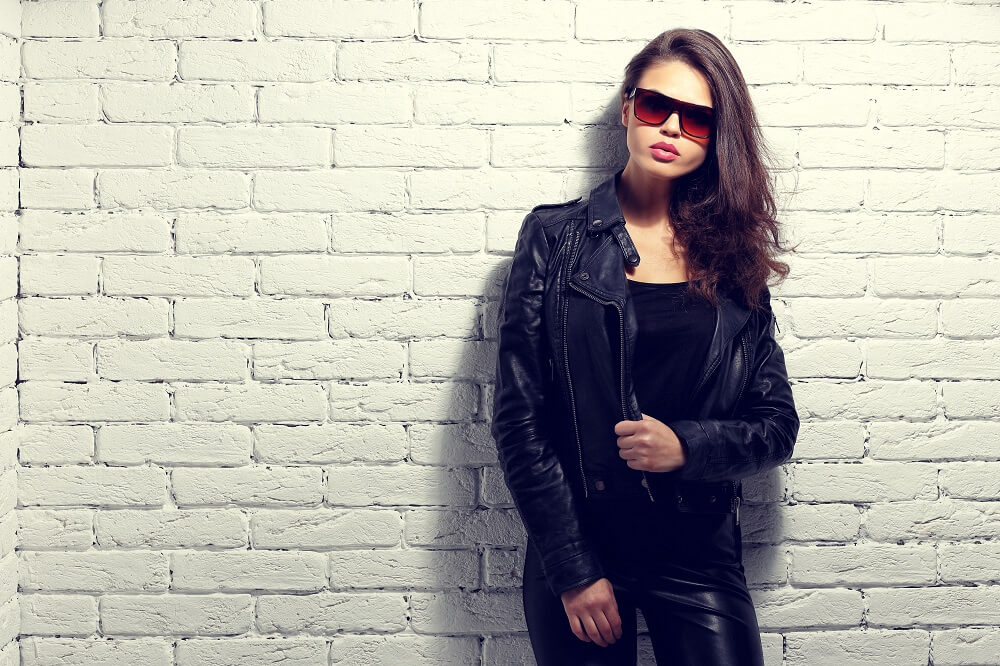 The Texture Test
It's unlikely your favourite manufacturer has an authentic leather product on the racks if it feels all too smooth. Leather, in its entire, is a natural product and is a fairly coarse and rough fabric. Also, due to it being derived from animal skin, it does not have uniformity in texture across even for size as limited a women's leather jacket. Expect variation in fabric texture, and if you don't see that, it will be better for you to return the jacket to its rack. Faux manufactured leather will display a uniform pattern across its entire surface when viewed against a light surface; a genuine leather will be inconsistent in the pattern even on a small patch test.
Also, genuine leather usually has a sense of warmth within it and only gets cold if exposed to extremely chilly weather. Faux leather, on the other hand, feels rather colder in comparison.
Put your Olfactory senses to work
Take a whiff of the women's leather jacket and if you find a smell of anything apart from a woody/earthy, or even a slightly sweet smell lingering from the tanning agents on it, then our hunch would say this isn't a genuine leather that the manufacturer is trying to sell you. Many manufacturers even create and spray this exact leather-kind fragrance on their faux leather goods, hence we'd say a smell test isn't exactly full proof, but worth a try nonetheless.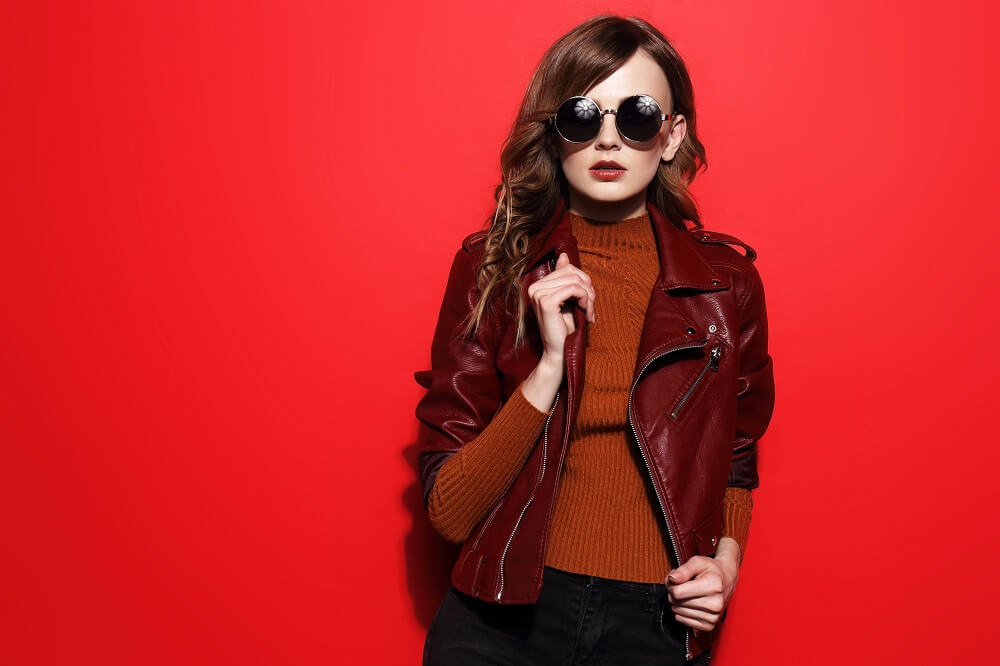 Elasticity
This according to us is one of the most marked tests you can undertake. Press your finger into your favourite women's leather jacket and observe how it bounces back. An immediate reshape indicates genuine leather. On the other hand, if the material retains the shape of your finger in the direction you've applied pressure in; chances are that the manufacturer is trying to fool you by selling faux leather as a genuine product. Give it a miss, we'd say.
A leather jacket once purchased is a classic piece of apparel that never goes out of fashion and can be flaunted timelessly. Hence, we'd recommend you invest in a trendy women leather jacket, but only on that manufacturer who uses genuine leather for their make. You will find a host of fake leather products posing out to be genuine ones. We hope our checklist is helpful for you in identifying the right manufacturer/brand to invest in your prized women's leather jacket. Over time, you should be able to comfortably tell if a leather jacket deserves a second look at all.