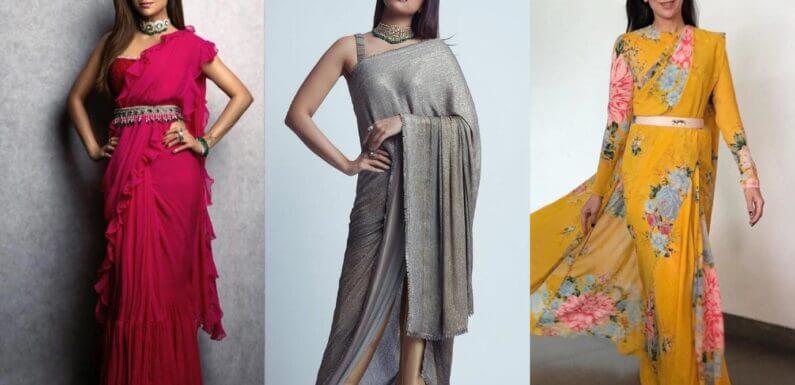 Do you know what would be the common thread in all three situations in terms of fashion, if we looked hundreds of years ago, a few years back, or simply a few days back? A saree is the obvious answer. We just cannot ignore a saree, no matter how hard we try. A saree is a wonderful present for all women, and by not being prejudiced, nowadays for men as well.
A saree is the clothing that has seen many fads come and go, but it is the only one that has withstood the test of time and will continue to do so in the future too. Have you ever wondered why sarees never go out of style? Because it has learned one basic lesson: that one must change through time. The evolution of a saree has been remarkable. A saree can be styled in a variety of ways thanks to the creativity of fashion designers. A saree's exploration has no bounds.
There are over a hundred distinct methods to drape a saree, and we've compiled a list of the top 10 different ways to drape saree. The list will inspire you to dust out those sarees in your closet that you haven't worn in a long time.
10 Different Styles To Drape a Saree
Without further ado, let's get started with the different ways to drape a saree.
1. Belt Style Draping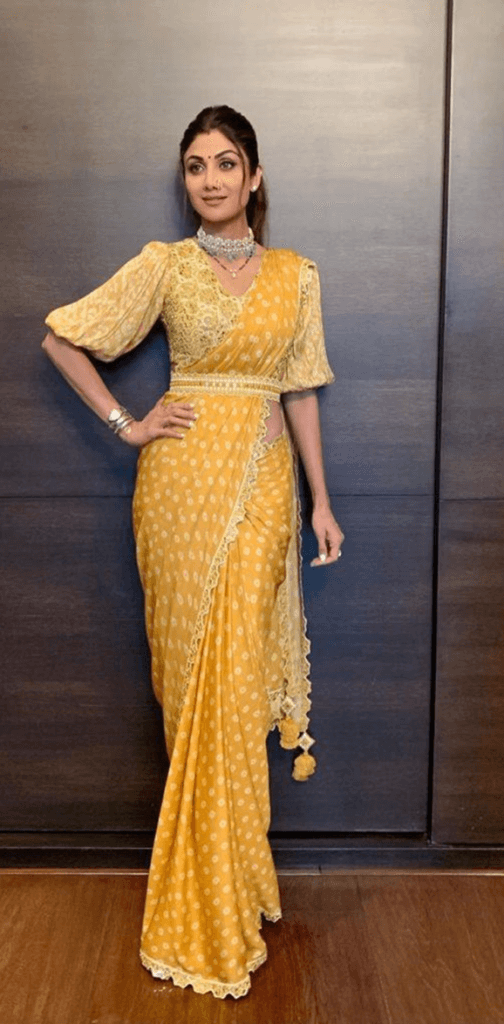 We couldn't decide whether or not to include the traditional saree draping style on the list. We had reasons for both scenarios; it's a fairly typical style to include in such a list, but it also has its own attractiveness too. As a result, we decided to include it, but with a twist. We did a lot of research and discovered that belts are popular, and we wondered why other outfits should have all the fun while our saree has been left out. A belt gives the body a lovely contour and adds a bit of glamour to the overall look. Plus, because the draping method is extremely basic, you won't have to struggle much with it.
2. Nauvari Style Draping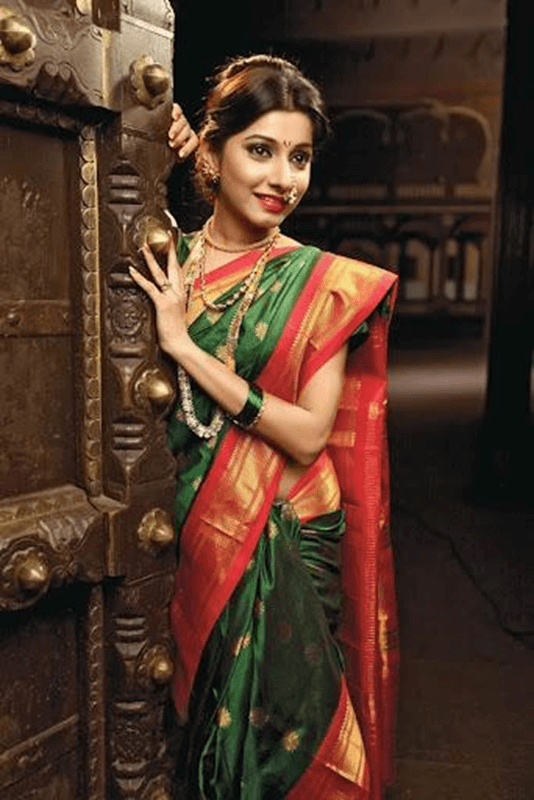 State characteristics will be the focus of the next few styles, including this one. Since the premiere of the epic historical drama, Bajirao Mastani, a nauvari saree has been in the spotlight. Priyanka Chopra and Deepika Padukone nailed the look, and it was well praised. Nauvari is a draping style popular in Maharashtra. Its unique beauty draws people's attention from afar.
3. Bengali Style Draping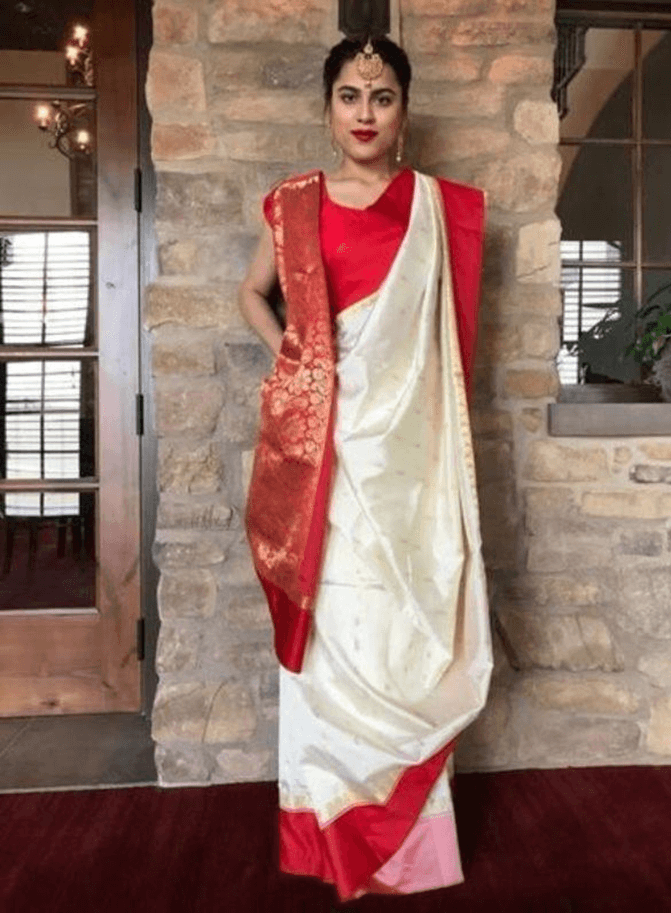 Please give me your attention, all you Bollywood fans who are reading this page. Because this draping style is based on Devdas and Parineeta, famous Bollywood classics. A Bengali drape is distinct from other types of draping. It exudes strength and self-assurance, two characteristics that add to the look's ferocity.
4. Gujarati Style Draping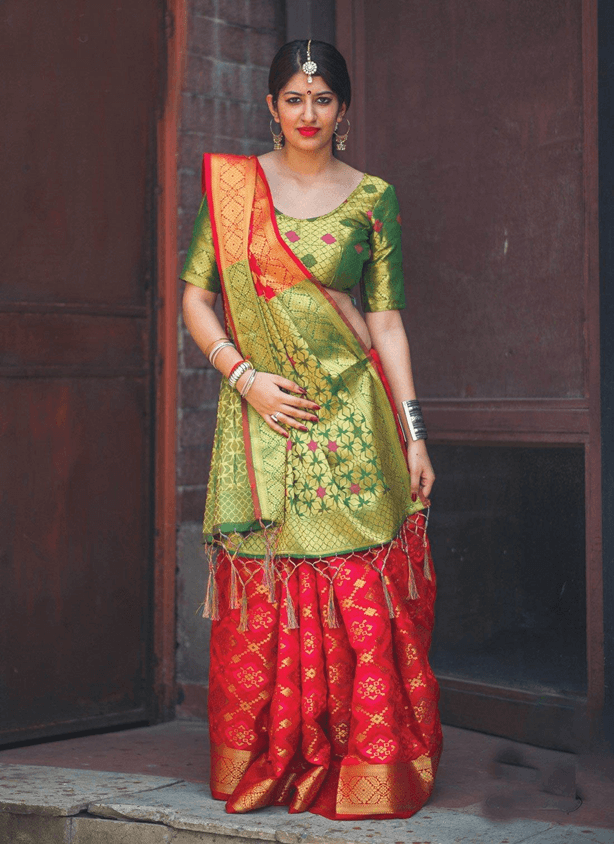 You may wear a saree in different styles and trendy ways, but some classics stay the same, such as the lovely Gujarati draping of a saree. It provides your saree a modest look by concealing the entire front portion of the body. The front pleats are fanned out like a flower petal in this design.
5. Front Fall Style Draping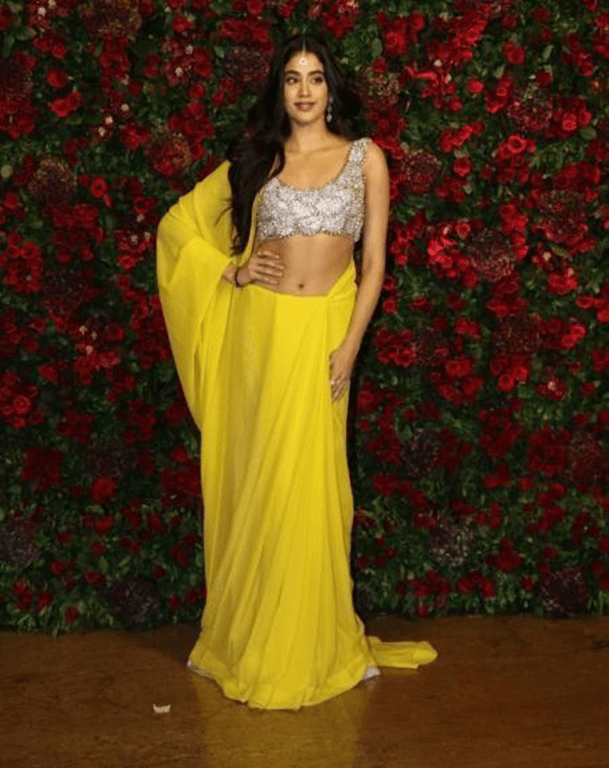 Don't get the Gujarati style mixed up with the front fall style. They're not the same. While the former has a more modest look, the latter is far more seductive. We just let the pallu fall freely in the front in this draping. Instead of the traditional diagonal pallu, it has a straight front that appears very pretty and elegant. Because it accentuates the front region of the body, you would like to wear a glamourous blouse with it.
6. Mumtaz Style Draping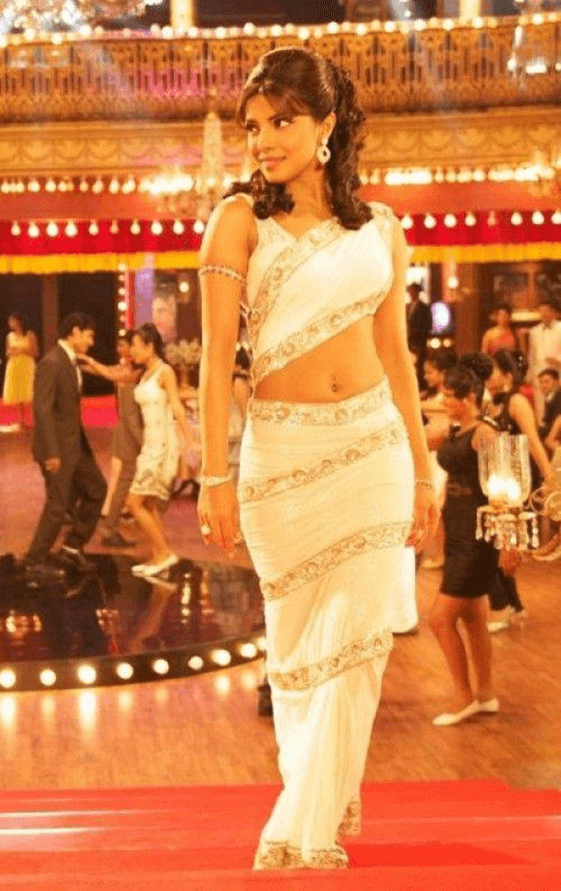 Oh, I love this look. It has enthralled a whole generation. Nobody can forget such a sassy yet eye-catching look. This is the style that fashionistas have always gone for when they want to achieve a retro vibe. The cloth is firmly wrapped around the lower part of the body, giving you the perfect opportunity to show off your figure.
7. Pant Style Draping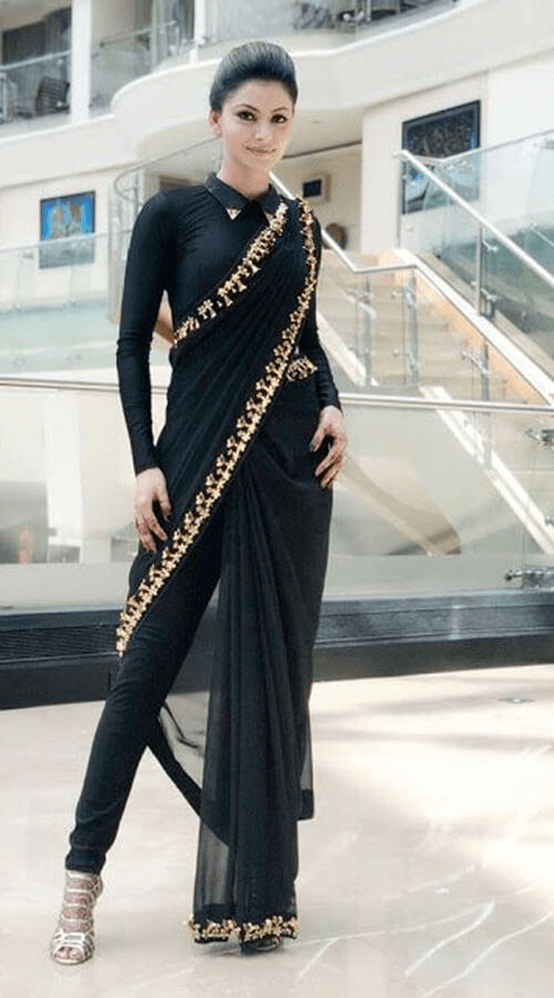 So, it's time to say goodbye to all of these traditional drapery styles. Let's take the experimentation a step further. How about wearing a saree with a pair of pants? Confused? Oh, please don't be. Take a look at these lovely photos of celebs looking stunning in these amazing pant-style sarees. This look is more sassy, enticing, comfy, and, most importantly, effortless to drape. All this is presented on a single platter.
8. Cape Style Draping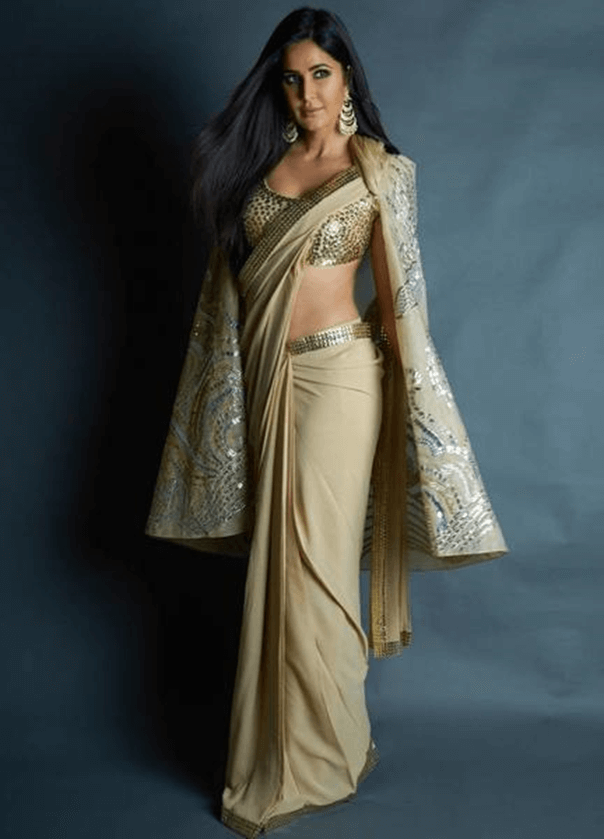 The cape design is another one of the latest saree trends. Many Bollywood superstars are spotted wearing this style. Simply add a cape to any of the draping styles and the rest will follow itself. This is an excellent pick for an indo-western look.
9. Neck Wrap Style Draping
It is really easy to execute this. All you have to do is drape the saree as usual, but leave the pallu a bit longer and wrap it around your neck. It's a craze that's lit several ramps on fire. You may also play around with the wrapping, such as making it two rounds or letting the leftover length fall in the rear or front, and so on.
10. Lehnga Style Draping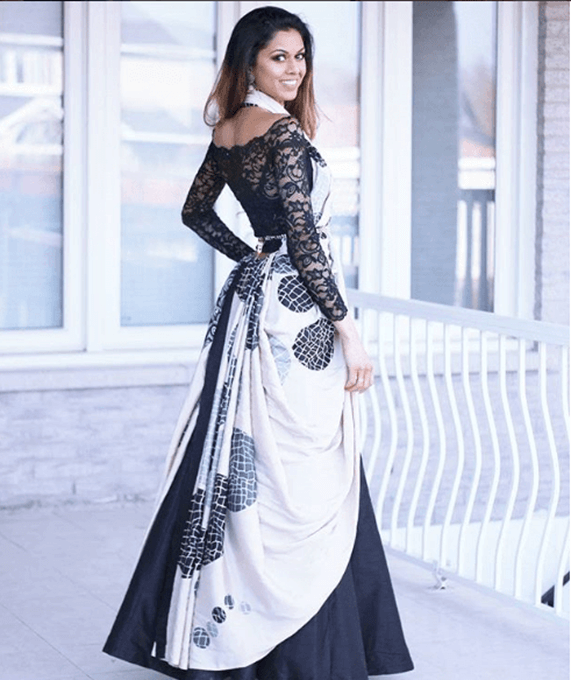 Last but not least, another timeless saree draping style. Draping a lehenga style is simple and it gives you a grand regal appearance. So, there's no need to spend all that money on lehengas; just a little creativity and your saree will turn into a flawless lehenga.
Conclusion
Hey!! Please wait a few moments. Don't attempt to escape. We're also hitting the ending of the piece.
So, we hope you enjoyed discovering the different ways to drape saree and ended up hiring at least one of them for the next event. Lists may come to an end, blogs may come to an end, but experimenting never does. So don't worry if you haven't found the best one yet. Just reread the blog and consider what you may add to or remove from these styles. Also, thank you for sticking with us this far. We hope to see you again soon.