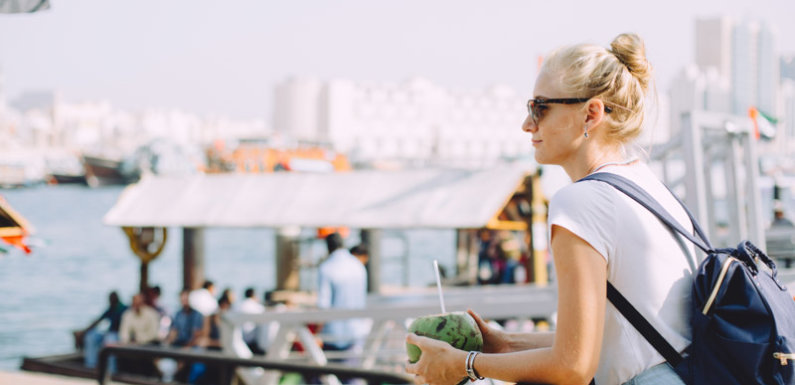 Dubai has an enigmatic charm that dazzles and thrills its guests. The city set amid contrasts of desert on one side and the gorgeous Persian Gulf on the other gives great vantage for Dubai. Also, its keen enthusiasm to overhaul and create extraordinary attractions makes Dubai a destination worth visiting. Dubai constantly outdoes its last achievement and today it is one of the most spectacular destinations in the world to visit for all genres of travellers. But that's not it. Dubai takes pride in its modest past and has seamlessly blended old-world charms into the futuristic city. The medley of modernization, luxury, and cultural charms are perfectly captured in Dubai. Listed below are 15 such incredible places to visit in Dubai on a Dubai vacation.
---
Best Places to Visit in Dubai
1. Burj Khalifa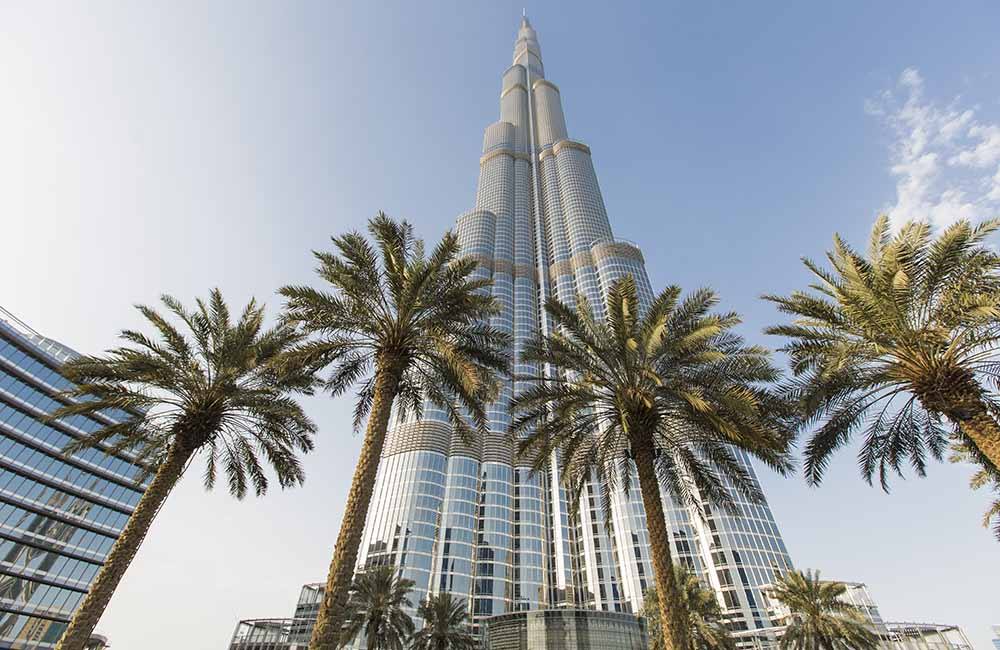 Inarguably, Burj Khalifa is one of the most popular tourist spots in Dubai for all visitors. The tallest building in the world is a sheer grandeur to witness and will absolutely make your jaws drop. The view of the emirate from the top of the tower is something you will cherish for a long time.
Location: 1 Sheikh Mohammed bin Rashid Blvd, Dubai, United Arab Emirates
Admission Ticket: At the Top of Burj Khalifa (Level 124 and 125) – ticket price starts from AED 149(approx.) per person onwards
2. Dubai Fountains
The world's largest dancing fountain  – Dubai Fountain is certainly going to keep you mesmerized. Located on Burj Lake, hundreds of water jets shoot up in sync with lights and melodies with the grand settings of Burj Khalifa next to it. It is one of the not-to-miss Dubai attractions to visit on a holiday.
Location: Fashion Parking, Dubai Mall, Sheikh Mohammed bin Rashid Blvd, Dubai, United Arab Emirates.
Show Times:  Daily every half hour from 6 pm onwards till 11 pm. The duration of one show is about 5 minutes. Day time shows are at 1 pm and 1.30 pm.
Admission Ticket: The sound and music show is free of charge to the public. However, you can also enjoy a cruise along the Dubai Fountain on Burj Lake which costs about AED 30 per person.
3. Dubai Mall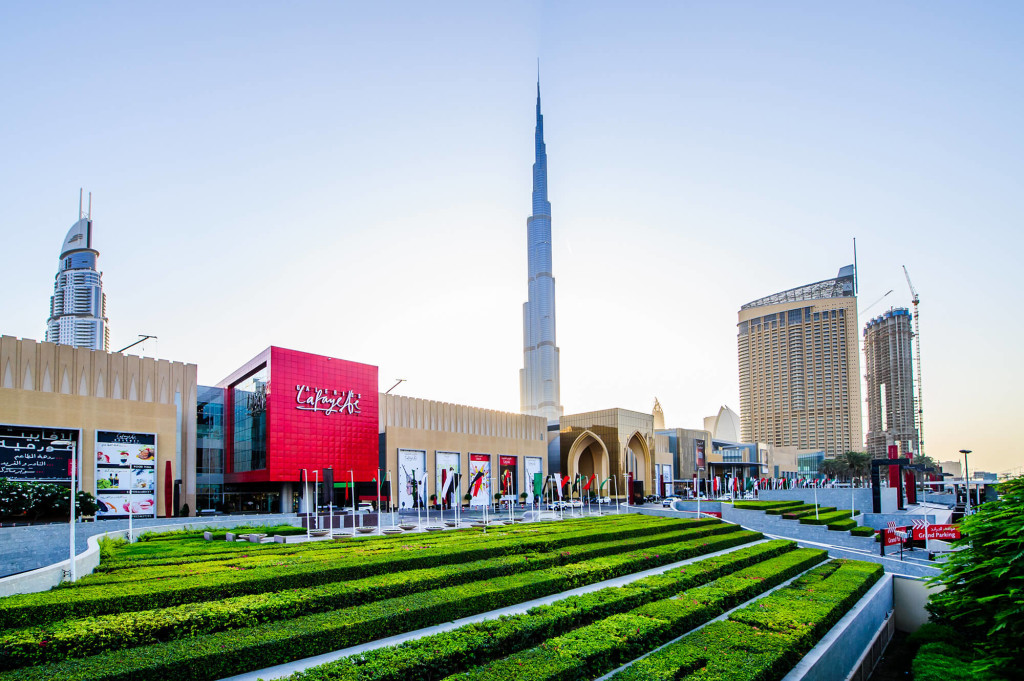 Dubai is a shopper's paradise and offers a wide selection of retail arenas to shop from. But the one spot that stands out is the Dubai Mall which happens to be the biggest shopping mall in the world. Apart from over 1000 retail outlets of all sorts of merchandise and brands, Dubai Mall is also a popular recreational and dining arena for locals and visitors alike.
Location: Financial Center Road, Along Sheik Zayed Road, Dubai, United Arab Emirates
4. Palm Jumeirah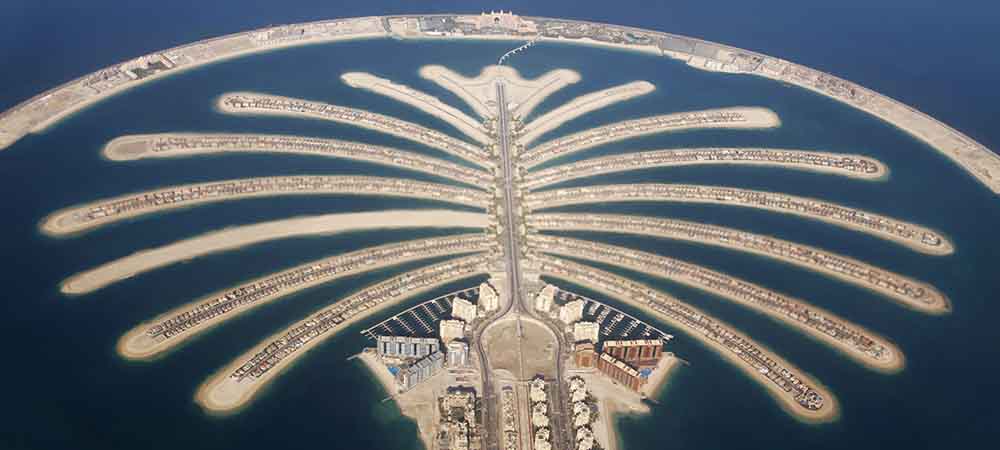 Dubai's fascination about conquering the impossible is clearly revealed in Palm Jumeirah. The whole archipelago is artificially constructed in the shape of a palm tree which is now a prominent address for luxury residential complexes, opulent hotels, resorts and dining venues, grand shopping malls and recreational centres. If you are an adventure junkie, get the bird's eye view of this incredible masterpiece on a sky diving experience as Palm Dubai also happens to be a great sky diving zone in Dubai. Otherwise, you can take a helicopter tour to enjoy the aerial panoramas if you aren't keen on the adrenaline rushes.
5. Dubai Frame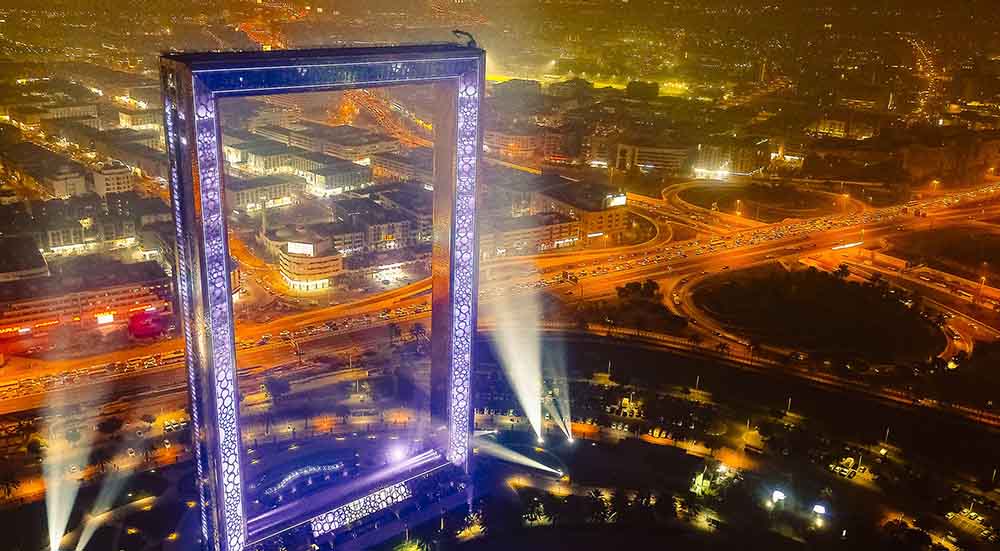 This 150-metre high picture frame dominates the scenery at Zabeel Park in Dubai. Boasted as the biggest picture frame in the world, Dubai Frame focuses on getting its visitors acquainted with Dubai's past, present and future. The observation deck on the top of this attraction offers a seamless view of old and new Dubai.
Location: Zabeel Park Jogging Track, Dubai, United Arab Emirates
Timings: Daily from 9 am till 9 pm.
Admission Costs: AED 50 per person and AED 20 per child under the age of 12. Kids under 3 years of age – free of charge.
6. Dubai Miracle Gardens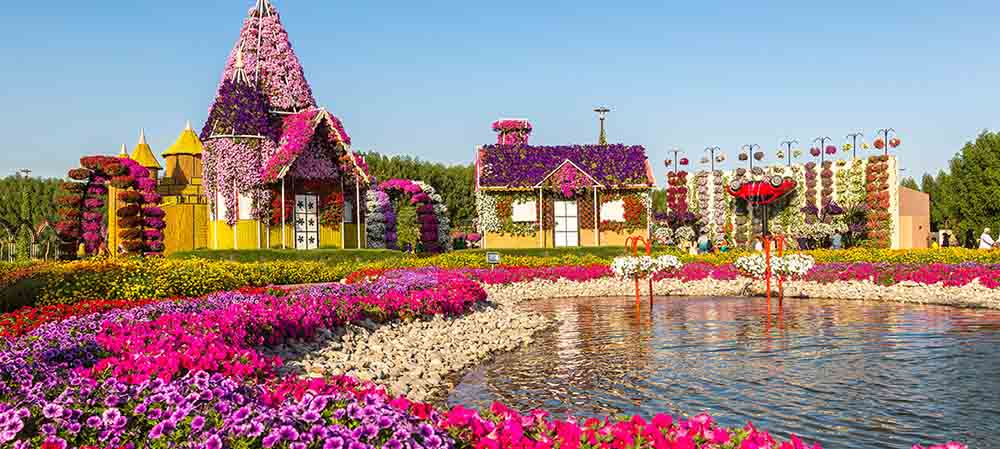 One of the most astounding attractions to experience in Dubai is the Dubai Miracle Garden. Dubai with this feat made it clear to the world that the word impossible doesn't exist for this emirate. This floral oasis is a burst of refreshing hues of over 40 million blossoms amid the glitzy futuristic city. This Dubai tourist attraction is a paradise for nature lovers and those seeking a respite from the urban settings of Dubai.
Location: Al Barsha South Third, Dubailand, Dubai, United Arab Emirates
Timings: Sunday to Thursday – 9 am to 9 pm, Friday – 9 am to 11 pm, Saturday – 9 am to 10 pm.
Admission Ticket: AED 55 per person for 12 years and above, AED 40 for children below 12 years. Children below 3 years of age are free of charge. 
7. VR Park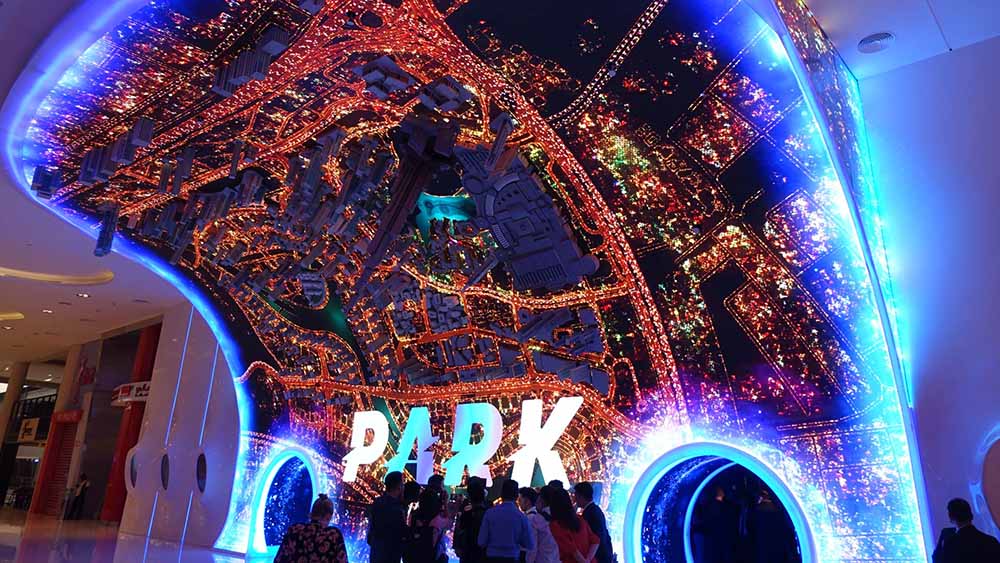 The first-ever virtual and augmented reality park in the Middle East, VR Park takes you away from the real world into a fantasy realm. This simulation and gaming zone offers a series of mind-blowing games and experiences with thrills and excitement you never imagined. VR Park is a rave among youngsters and gamers.
Location: The Dubai Mall, Financial Center Road, Dubai, United Arab Emirates
Timings: Sundays to Thursdays – 10 am till midnight, Fridays – 9 am till 1 am.
Admission Ticket: Entry to VR Park is free. However, guests need to purchase tickets to experience the gaming zones which start from approx. AED110 per person.
8. LEGOLAND Dubai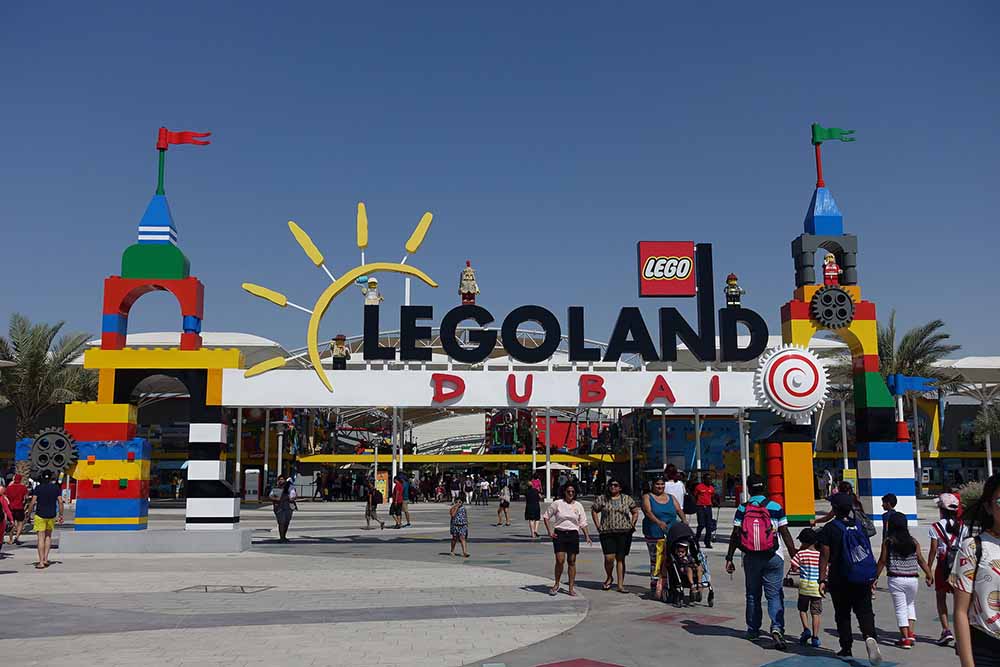 Located within the mega theme park – Dubai Parks and Resorts, LEGOLAND Dubai is the first-ever LEGO themed park to open in the Middle East.  Teeming with exciting rides and thrills, this amusement park is one of the best kid-friendly places to visit in Dubai. For family holidaymakers, this attraction should definitely be on their itinerary.
Location: Dubai Parks and Resorts, Sheikh Zayed Road, Exit No 5, Dubai, United Arab Emirates
Timings: Saturday to Wednesday – 10 am till 6 pm, Thursday and Friday – 10 am till 8 am
Admission Ticket: AED 275 (approx.) per person per day
9. Dubai Souks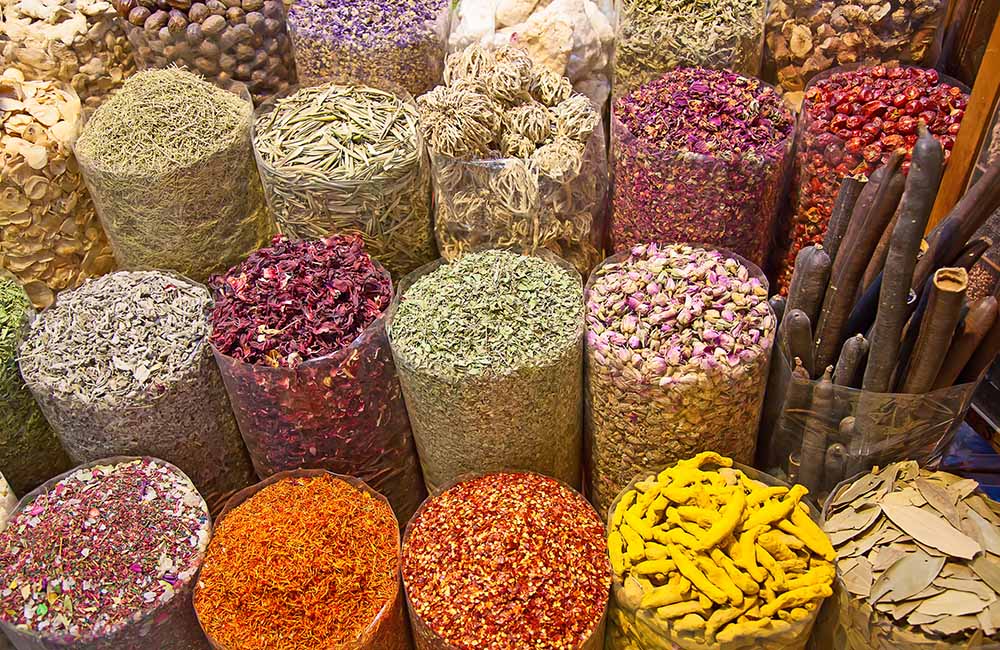 Steer away from the glitz and glamour of Dubai city and spend a day amid the humble alleys of traditional Dubai. For shopaholics, Dubai Souks are great spots for budget shopping if they know a bit of haggling skills. Nevertheless, Dubai Souks are contrasting to the city's exquisite shopping malls and offers traditional merchandises amid a heady ambiance of rustic charms, flavours, and aromas. Gold Souks, Spice Souk, and Textile Souk offer a fascinating walking trail to discover the old charms of Dubai.
Location: Along either side of Dubai Creek, Bur Dubai, and Deira.
10. Al Bastakiya Quarters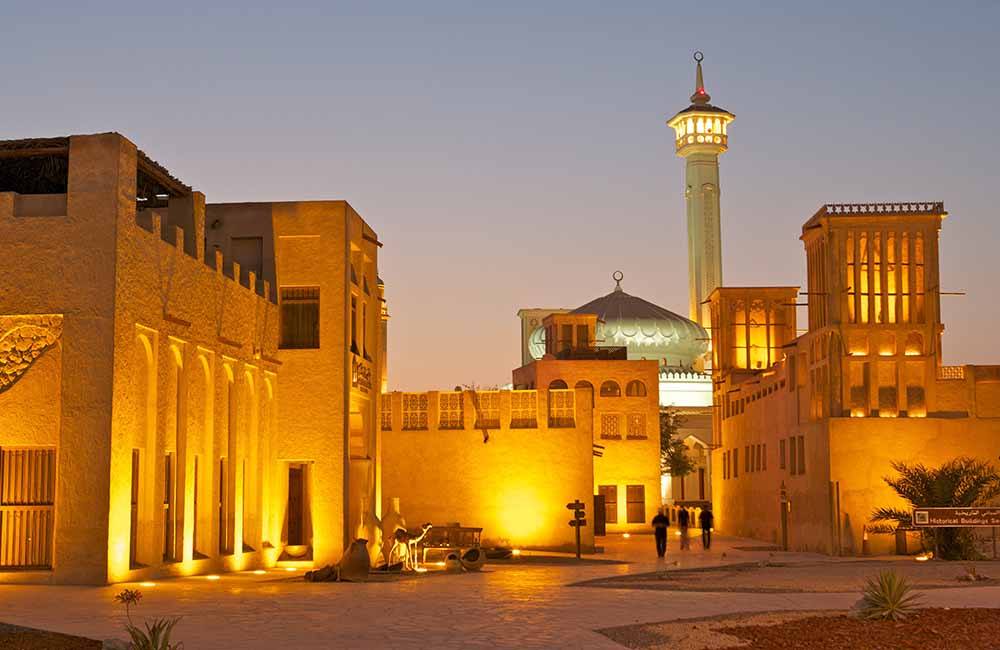 Get a slice of Dubai's past era at the Al Bastakiya. This section of Dubai is rarely touched by the modernization of Dubai and is preserved meticulously to provide an insight into Dubai's humble beginnings before its rise to becoming a global city. The buildings, alleys and monotone ambiance take you to a realm that is starkly contrasting to the present-day Dubai. It is a wonderful way to get acquainted with a bygone era of Dubai.
11. Burj Al Arab Jumeirah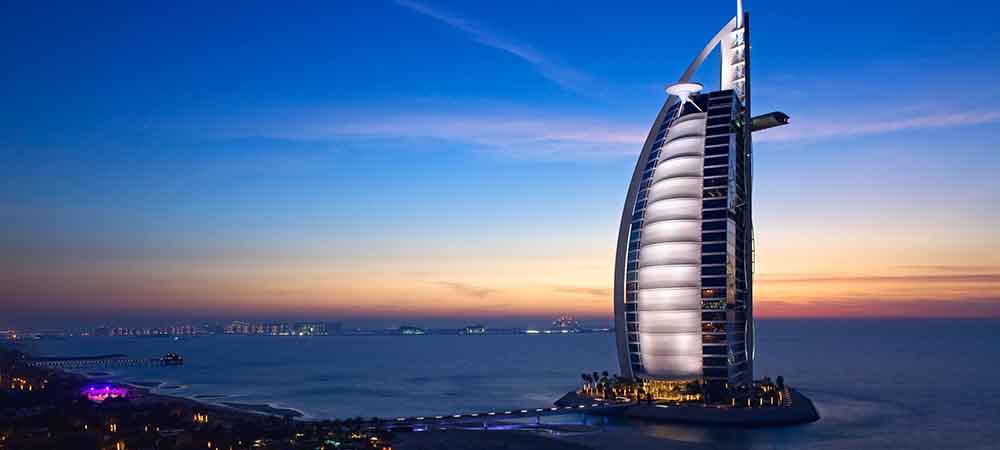 Boasted as the only seven-star luxury hotel in the world, Burj Al Arab Jumeirah was the first major landmark that showcased Dubai's perseverance to become the best in everything it decides to create.  Burj Al Arab Jumeirah's iconic sail-shaped architecture became the first global landmark of Dubai. Today, the hotel is the epitome of luxury and hospitality. For a luxury experience in Burj Al Arab, you don't need to splurge and book a room for a stay, there are plenty of other ways to enjoy a slice of luxury at Burj Al Arab such as a cozy afternoon hi-tea experience. 
Location: Jumeirah St, Dubai, United Arab Emirates
12. Aquaventure Waterpark and Lost Chambers Aquarium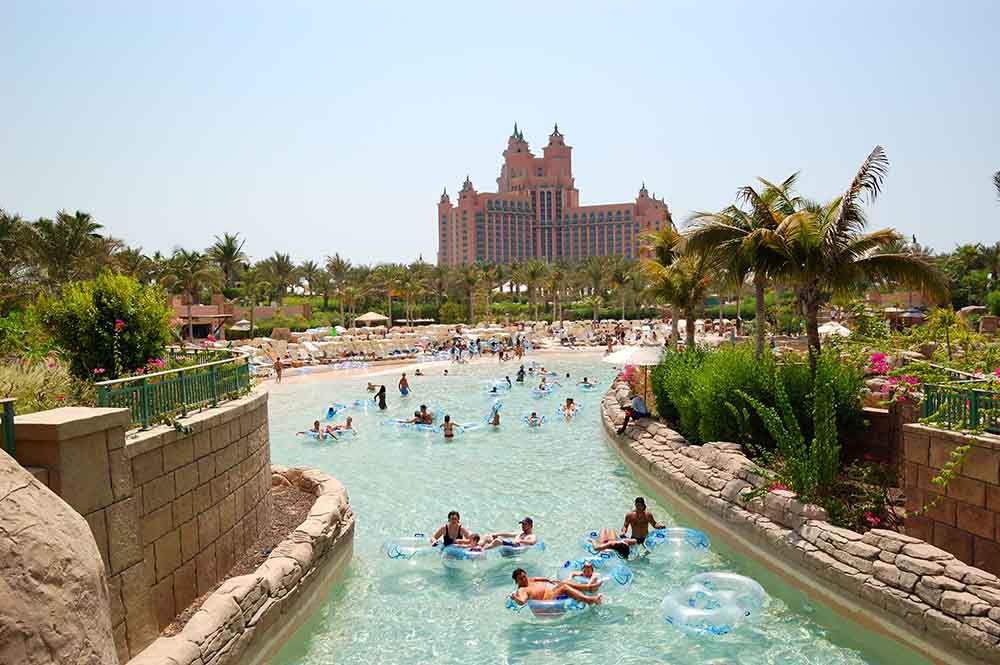 Beat the heat with a day at Aquaventure Water Park at Atlantis the Palm Dubai. This fabulous water park is one of the biggest water parks in the Middle East and takes thrill to another level with its adrenaline-pumping water slides. Some of the water thrills are vertical plunges and tunnels through shark-infested water. Extend your thrill with snorkeling or scuba diving session at Lost Chambers aquarium which houses countless marine life in enchanting settings.
Location: Atlantis The Palm, Crescent Road, Dubai, United Arab Emirates
Timings:  Daily from 10 am till sunset. Closing time varies according to seasons.
Admission cost: Aquaventure water park one-day entry including private beach access costs approx. AED 320 per adult and AED 260 per child.
13. IMG Worlds of Adventure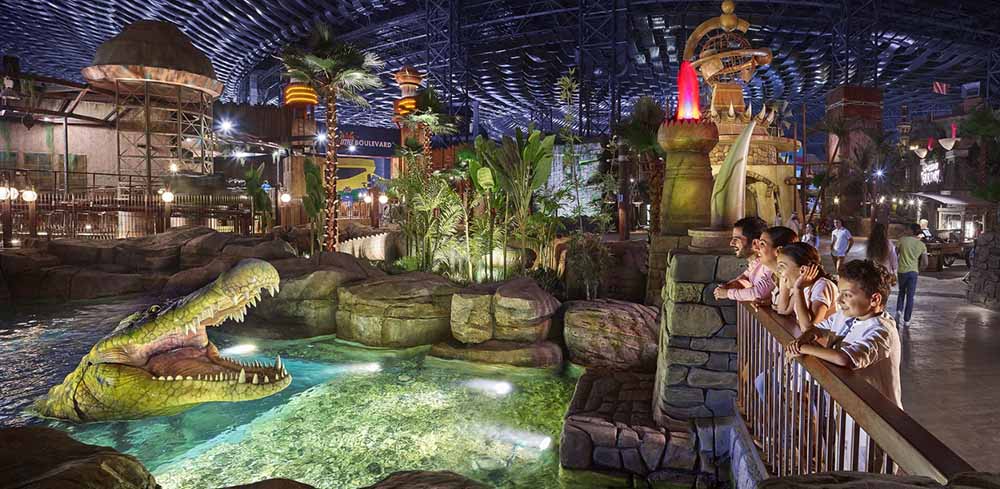 This colossal Dubai theme park is so huge that it boasts to be able to cover 28 football fields! IMG Worlds of Adventure is the world's largest indoor theme park located at the City of Arabia in Dubai that offers a plethora of attractions and thrills in five unique adventure zones namely MARVEL, Cartoon Network, Lost Valley, IMG Boulevard and Novo Cinemas.
Location: E311, Sheikh Mohammed Bin Zayed Road, Dubai, United Arab Emirates
Timings: 11 am to 7 pm.
Ticket Costs: Approx. AED 299 per person per day.
14. Motiongate Dubai and Bollywood Parks Dubai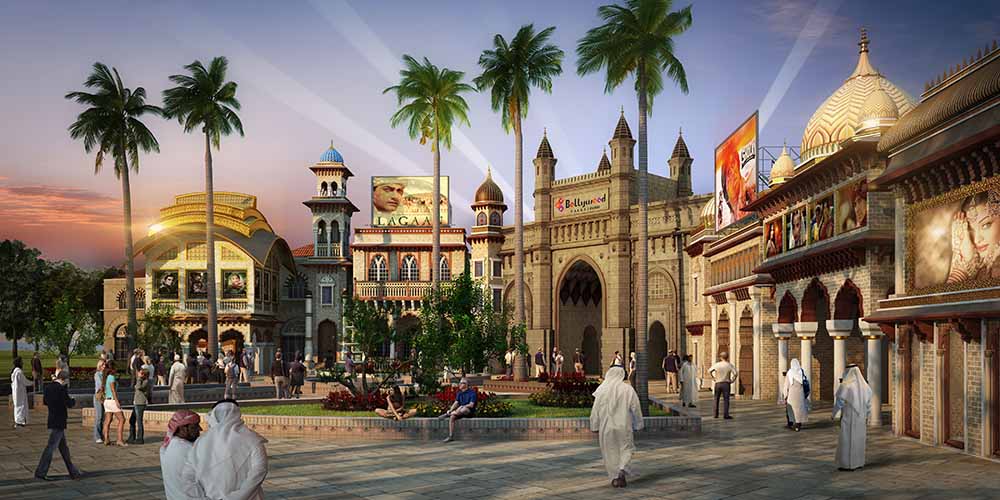 Step into the world of cinema at Dubai Parks and Resorts. Located within this mega theme park,  Motiongate Dubai and Bollywood Parks Dubai are two uniquely themed attractions where every aspect is influenced by Hollywood and Bollywood movies. It is an ideal spot to catch shows based on your favourite movies and have a great time with family and friends.
Location: Dubai Park and Resorts, Sheikh Zayed Road, Dubai, United Arab Emirates
Timings:
Motion Gate Dubai: Saturday to Wednesday – 11 am till 8 pm, Thursday and Friday – 11 am till 9 pm.
Bollywood Parks Dubai: Saturday to Wednesday – 1 pm till 10 pm, Thursday and Friday – 1 pm till 11 pm
Ticket Costs: Motiongate Dubai One Day Ticket costs approx. AED 275 per person. Bollywood Parks Dubai One Day Ticket costs approx. AED 175 per person.
15. Dubai Desert Safari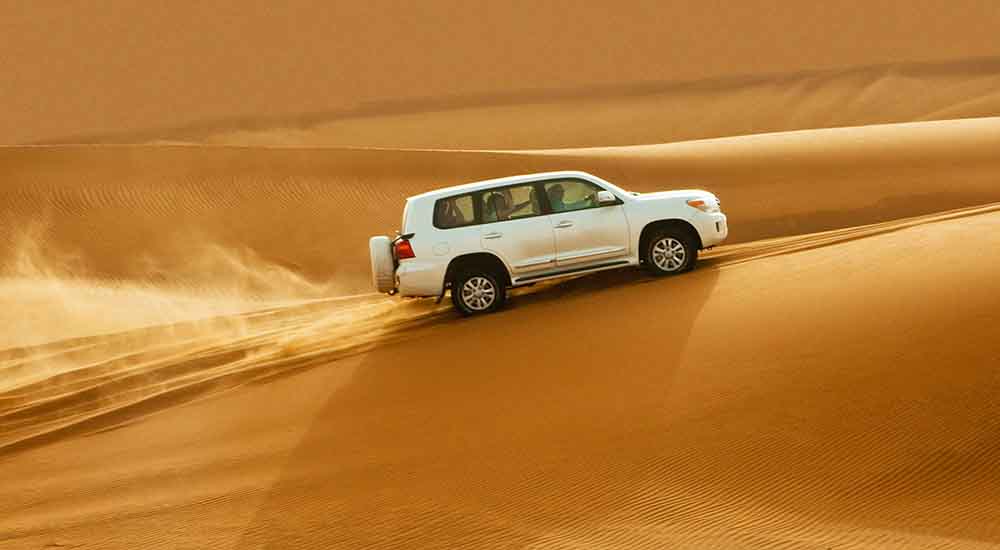 Lastly, there is no way a Dubai trip is complete without an excursion to the Arabian Deserts. The serene desert landscapes at the outskirts stand as a stark contrast to the soaring skyscrapers of modern Dubai. A Dubai Desert Safari tour is a must-do activity on a Dubai trip where the golden dunes offer its space as an adventure playground to experience some adrenaline rushing desert sports such as dune bashing, quad biking, and sandboarding. An evening in the desert lets you appreciate a tranquil sunset and spend few moments amid good Arabian food and folklore. 
---
Essential Tips for Travellers
Dubai has hot weather throughout the year. However, the best time to visit Dubai is during winter month's i.e. from October till March when the weather is pleasant for outdoor excursions and activities.
Dubai being an Islamic emirate has strict customs that should be followed irrespective of the visitors 'religion. Dubai is a bit lenient than other emirates of UAE but it is best not to offend the locals. It is recommended to dress conservatively and refrain from swearing or public display of affection in public places.
Alcohol is allowed only in selected hotels and restaurants and one needs to have a license to consume alcohol.
Book all your travel services like flight tickets, accommodation and attraction tickets in advance as October to March are considered as peak season and services can get expensive if booked at the last moment.
Dubai visitors can apply for a 14-day tourist visa or a 30 days visa for their Dubai holidays. The application can be submitted online and with the help of a Dubai visa expert, the documentation and visa processing can be completed in a smooth, stress-free way.
---
Dubai offers an amazing assortment of things to see and do that there won't be a single moment on your Dubai journey where you keep guessing where to go in Dubai next? This premier holiday destination has something of everything in a larger than life scale and it is one place you should visit at least once in a lifetime.