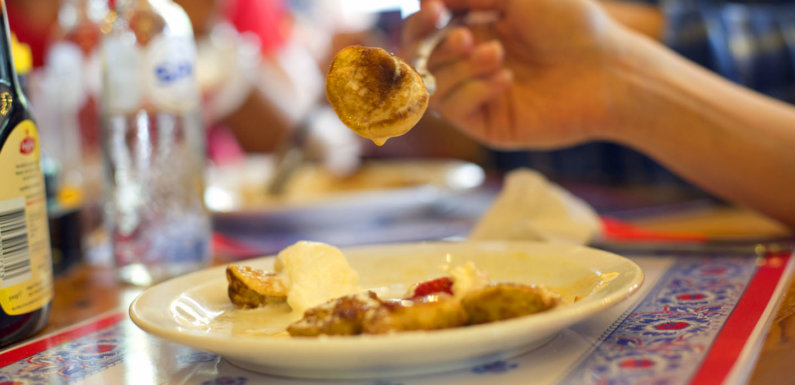 If you've ever been to the Netherlands, probably you noticed that it's quite a challenge to find a typical Dutch restaurant. Most probably, instead of a place serving Dutch dishes, you found restaurants serving meals from every other part of the world. In such a situation, many tourists begin to think: Does that mean there is no such thing as Dutch cuisine? How can it be?
Of course, Dutch cuisine exists! However, it isn't as impressive as cuisines of other European countries such as Italy or France. Perhaps the main courses aren't well known but certainly, you've heard about the Gouda or Amsterdam cheeses, haven't you? As a local, I recommend trying these as well as heading to a stroopwafel shop for some delicious dessert. If you get hungry in between, on every bigger square you'll find a herring stand with fresh seafood. As for a proper dinner, I suggest trying one of the many international hotspots around Amsterdam.
But why is Amsterdam so filled with restaurants serving foreign food? Well, in the past, the Netherlands used to have lots of colonies around the whole globe. Bringing overseas spices and afterward entire dishes is simply a consequence of those days. As a result, the city is as international food-wise as New York or London! Here are 5 trendy Amsterdam hotspots you can head to when you visit the city:
Mojo Japanese Kitchen
Source
Mojo Japanese Kitchen is your best choice if you're very hungry. The restaurant serves the best sushi in the city in an all you can eat style. This means that you pay a fixed price and have 2.5 hours to eat as much as you're able to. Sounds like a dream come true? That's not all. Mojo is located on the first floor and offers a panoramic view of Amsterdam. Moreover, it is very close to the Central Station so, assuming that you stay somewhere close, you should be able to reach it on foot!
Cannibale Royale
Source
Are you more in a mood for meat? In such a case, I recommend heading to Cannibale Royale. This place serves everything meat related, from ribs, through burgers to juicy steaks. Not really convinced if it's the best you can do? Well, Cannibale Royale has three different locations so it's certainly easy to reach no matter where you say. Moreover, the kitchen closes around 1 am. If you're used to eating late, it's probably one of only a few open restaurants out there. Generally, Amsterdam kitchens close at 10 pm.
The Avocado Show
Source
The Avocado Show is truly a show for every foodie. Especially for a millennial foodie who breathes with avocado (just teasing). Not only it's one of the first restaurants in the world who included avocado in every single dish and dessert, but it also has a breath-taking design! Starting from logo design, to interior design, menu, website, food, packaging design, everything! Just like Cannibale Royale, they have three different locations. Be careful though, The Avocado Show is very popular but doesn't take reservation. It's first come, first serve!
Poke Perfect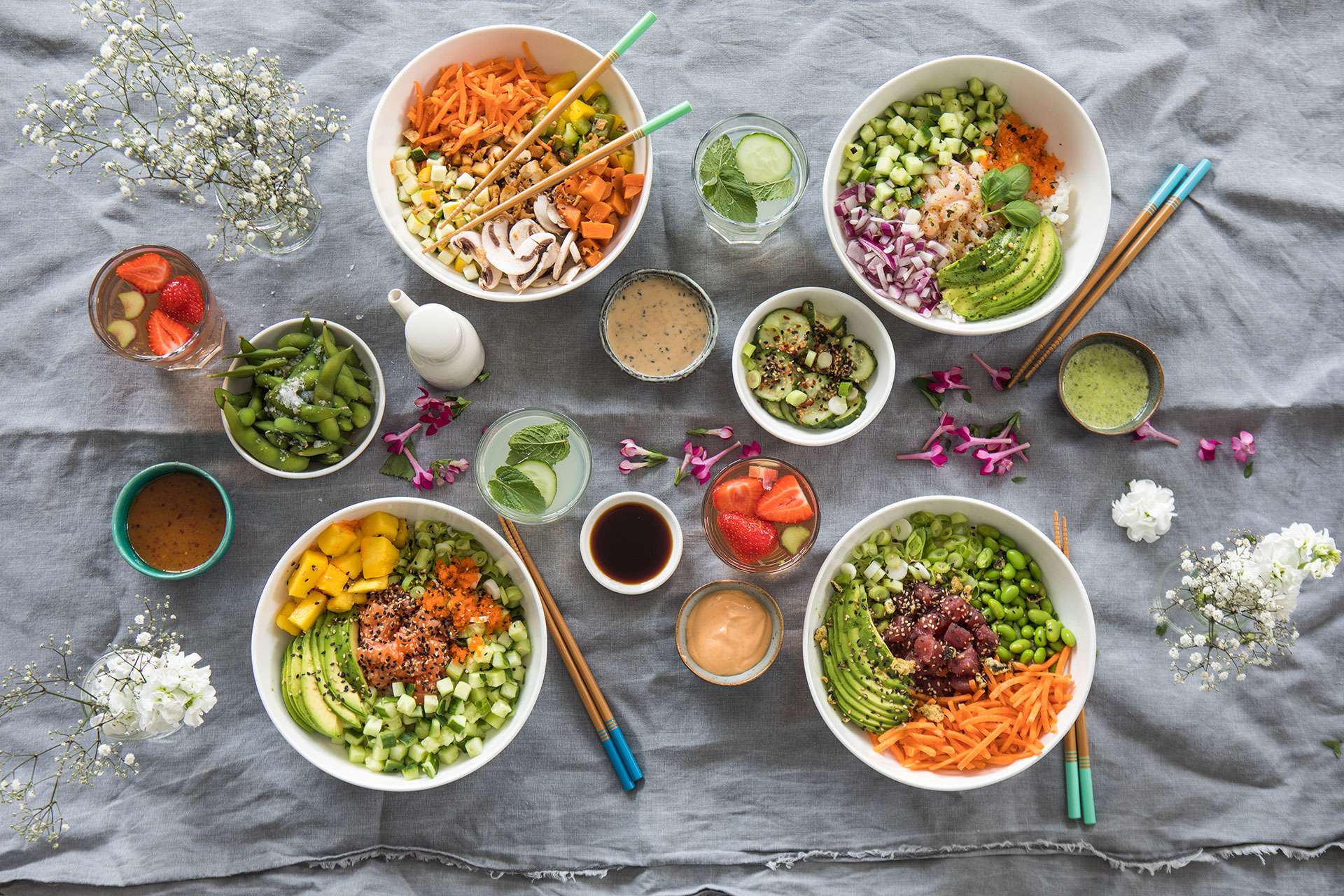 Source
Have you ever heard of Hawaiian food and poke bowls? If not, you definitely must try Poke Perfect. They serve something of a combination of sushi and fast food, all for an affordable price. A standard poke bowl includes sushi rice, raw fish and sides like veggies. It's prepared within minutes and makes your tummy full without any fast food guilt. They have quite a few locations around Amsterdam, so you'll certainly come across one of the restaurants while browsing the city. On a sunny and warm day, you can get a takeaway and eat it in a park or on the edge of a canal. On a rainy day, however, you can order it to your hotel using one of the delivery apps like Uber Eats.
Sea Palace
Source
If you are looking for a bit fancier restaurant or are celebrating a special occasion, Sea Palace should be on your list. Another Amsterdam hotspot which is right next to Mojo so the choice will be difficult as the view and prices are similar. And so is the cuisine, to a certain extent. While Mojo serves Japanese food, Sea Palace offers Chinese. But here is something that really differentiates it: the restaurant floats on water and has an absolutely spectacular interior design. Upon entering, you can really feel the transmission between a busy Amsterdam street full of bikes to a colorful interior with the most delicious smells that will immediately make you hungry.