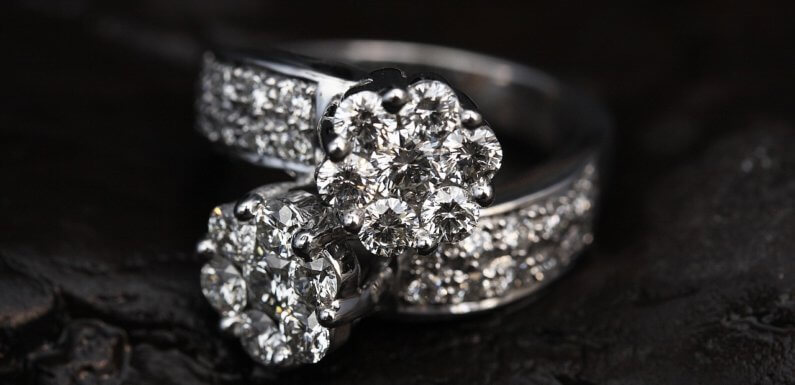 Your planned proposal date is getting nearer but you have yet to purchase an engagement ring. You went to look for engagement rings online and tried to see if there's a jewellery store with custom options or that can help you decide on the perfect proposal ring.
Consulting a jeweller is your best recourse. Jeweller stores usually offer in-house consultation services for customers needing purchase guidance and expert advice. 
How to Choose an Engagement Ring
If you happen to choose a reputable jewellery store offering affordable rates, then you're in luck. But it pays to do your research as well. Focus on these 3 aspects when selecting a ring for your bride-to-be:
Diamond Shape

Cut Quality

Carat Weight
1. DIAMOND SHAPE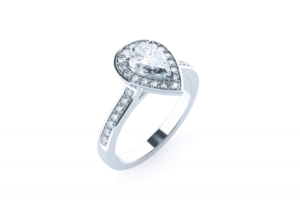 First, do you have any idea of the diamond shape your girlfriend might like? How well you can tell her preference depends on your dynamics. If you have a keen understanding of her personal aesthetics, you may know exactly what to buy.
Your other option would be to consult her friends, family or colleagues. They may have had conversations in the past that gave away her preferred diamond engagement ring. When all else fails, one of the most fail-safe solutions is a certified round loose diamond centre stone with a setting.
Round cut diamonds are the most in-demand. They can look good on any setting without looking too overbearing. But take note that though they're a common choice, round brilliant diamonds, when purchased as loose diamonds, may fetch a higher price than other fancy cuts. Besides the high demand, the reason for this price difference is that round brilliant diamonds have lower yield-from-rough.
The good news is that most jewellery stores – even those that offer online options – allow you to return or exchange a purchased ring within 30 days. If you order an engagement ring online but later on received information about her actual preference, you can always change your order provided such change falls under the 30-day policy.
2. CUT QUALITY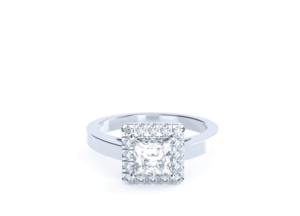 Questions concerning cut quality tend to confuse buyers. Some technical explanations may be in order for you to come up with an informed purchase decision.
Much like their shape, how well a diamond is cut can also affect its price. Choosing the right cut quality, however, can be confusing because there is no standard cut grade from one vendor to another. Some labs do not grade fancy cats other than the American Gem Society (AGS). Vendors are also selective about which diamonds to grade, some only focusing on brilliant rounds.
And here's the most mind-boggling part: different gemstone labs have different grading systems. They each have their own rules for measuring and assessing diamond cuts, which is why certain vendors forego cut grades.
Where possible, vendors are advised to follow the grading system of their affiliated lab. Whether affiliated with the Gemological Institute of America (AIG), AGS or whatnot, always ask your chosen jewellers for a lab certificate. This gives you a clear idea of a loose diamond's cut quality, system regardless.
3. CARAT WEIGHT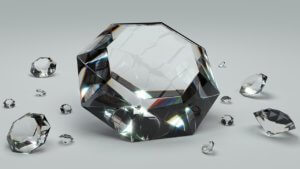 This is an important criterion for choosing a diamond engagement ring or loose diamond centre stone. Of the 4Cs – cut, clarity, carat weight and colour – carat is the most important. It affects a diamond's price more than the other factors.
What also makes this criterion important is that it has an effect on stone size. And the bigger the diamond and its carat weight, the more you have to pay.
You have to exercise discernment when choosing a diamond's carat. Think twice before finalising a purchase. Your goal is to propose with a unique ring that will truly make your fiancee happy.
Factor in your fiancee's carat weight preference. You'd be surprised if she'll find the entire package (stone arrangement, setting and overall design) more attractive than how much the stone weighs.
Word to the Wise
Even if you're pressed for time, make an effort to shortlist reputable jewellery stores in your area. Don't just stick to one jeweller. Compare prices, diamond ring designs, lab certificates and available shapes, cut grades or carat weights.
You also need to take note of other factors which were not mentioned above such as clarity and colour. While these two factors are part of the 4Cs, they only affect diamond prices to some extent. Rare coloured diamonds including Argyle pinks, purples and reds are far more expensive than translucent and common coloured diamonds (e.g. yellow
It's not every day that you get to propose to your special someone. Some thought should be placed into selecting a ring. When you run out of options, however, jewellers are more than happy to lend you a hand. So feel free to ask advice about loose diamonds in Australia or custom engagement rings.