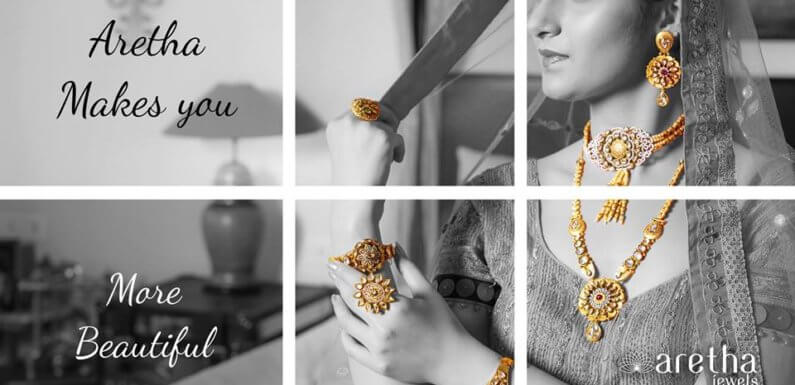 As we all know women in India are so obsessed with their jewellery and can never have enough ornaments. We have to present this second part of the article to cover the maximum number of ornaments keeping all the women in mind.
In this second part of the article, we will let you know the remaining wedding accessories you need to add to your wedding accessories checklist. All these ornaments are easily available at any Online Jewellery portal.
Maang Tikka
Maang tikka is the most refined version of the crown which is an essential Indian wedding accessory. Maang tikka also has a trendier version called tiara which is being used in today's weddings by the brides. It helps you adorn your forehead and feel like a princess in your wedding.
However, the maang tikka is not considered a crucial ornament nowadays for the brides, we are still advising you to add this to your wedding accessories checklist because it will for sure make you apart from others on your wedding day. A larger maang tikka embellished with stones or large beads will make you feel like a queen.
Toe Rings
Toe rings are worn on the second toe, next to the big toe after the marriage in India. These rings signify that you are now married. The toe rings are made up of the silver metal or brass only. Like all the other Indian wedding accessories, toe rings are also considered auspicious in the married women's lives.
These rings are available in various designs and shapes with the embellishments ranging from stones, enamel to pearls. The western women are also getting influenced by these Indian toe rings and have started wearing them. Toe rings look amazingly well with all the ethnic outfits but, it doesn't mean that they don't look good with the western outfits. You must add toe rings to your wedding accessories checklist.
Armbands
Most of the brides don't go for an armband because they feel it is not that important but, they are usually wrong because armband is also a crucial ornament for every Indian Bridal. It should be added to your wedding accessories checklist as per the Indian culture and customs. Many brides find it outdated and don't wear it in their wedding functions. If you are getting married and you also feel that the armband will not justify its appearance in front of other enchanting ornaments.
You need to know that an armlet can make your wedding look more stunning as it adds glamour to your tradition bridal look. Nowadays there is a wide range of designer armbands is available to temp you such as chain armbands or lace armband. Armbands trend is getting popular again and women are using these trendy armbands even for their western outfits. Armbands are also known as baju bands. You can pick any lightweight armband matching to your wedding lehenga and after the wedding, you can match it with your other outfits easily.
Bangles
Once you are done with your facial jewellery don't forget to adorn your wrists with classy bangles. An Indian bride is so committed to wearing the bangles in all her wedding functions as they are an integral part of the bridal ensemble according to the Indian culture. Some Indian brides even wear dozens of bangles for their wedding events. There are a variety of Designer Half Bangles or bangles available online.
Bangles are tended to be very auspicious for the bride. A beautiful Chuda set is a symbol that signifies the bride's newly acquired marital status. Being a bride you will have to go through a lot of rituals and customs during your wedding events which means your hands will be extensively used in your wedding. Hence, it is very important to pay special attention to your wrists or hands, add the perfectly matched bangles set in your wedding checklist to flaunt your wrists beauty.