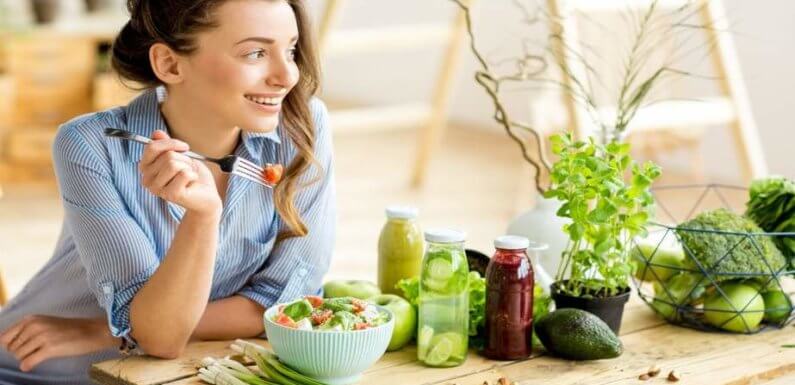 Can I Lose Weight Following The Same Meal Plan?
The market is full of diets that promise dramatic weight loss and also offer guarantee that you will never gain those lost kilos back keep in mind that most of these weight loss diets are nothing more than creative ways to reduce calorie intake, often risking your health.
The best diet for a healthy diet is one that is adapted to your needs, your goal is realistic and you ensure proper food intake so that your body receives all the necessary nutrients.
WHY SHOULD I MONITOR MY WEIGHT?
In the United States, nearly 20 million people are overweight
To achieve a healthy weight through a healthy and balanced diet is a way to control cholesterol, blood pressure and blood sugar. This will help prevent some diseases such as cardiovascular disease, diabetes, arthritis and some cancers. Losing weight has also been shown to improve sex too.
Before starting a diet to lose weight, you must know your health and whether there is any condition that will require special care. You can enlist the help of a good doctor which is actually essential in this first step.
WHAT ARE YOUR HABITS?
Are you sedentary or used to doing physical activity? and that you also need to do some sport. You can start walking and then do other exercises that burn more calories. In addition, you should also check your eating habits and make a list of the most common mistakes that you make in your diet.
WHAT HAVE BEEN YOUR PAST EXPERIENCES?
Many people go with diet lifelong and still do not get thin. This is a common problem in women and one reason is the realization of fast diets that promise miracles but have a dangerous side effect, the rebound effect. Analyze what relationship you had with food throughout your life. Do you eat emotionally? Have you suffered any disorder of eating behavior? All this will be worth to get a realistic target and address your diet with an effective strategic plan.
WHAT ABOUT BUDGET?
Some weight loss programs can be expensive for your budget and require you to purchase products or supplements, periodic inspections, etc. that will increase the price of the diet plan. You must study how much can cost you bear beforehand and if you can keep the plan on throughout.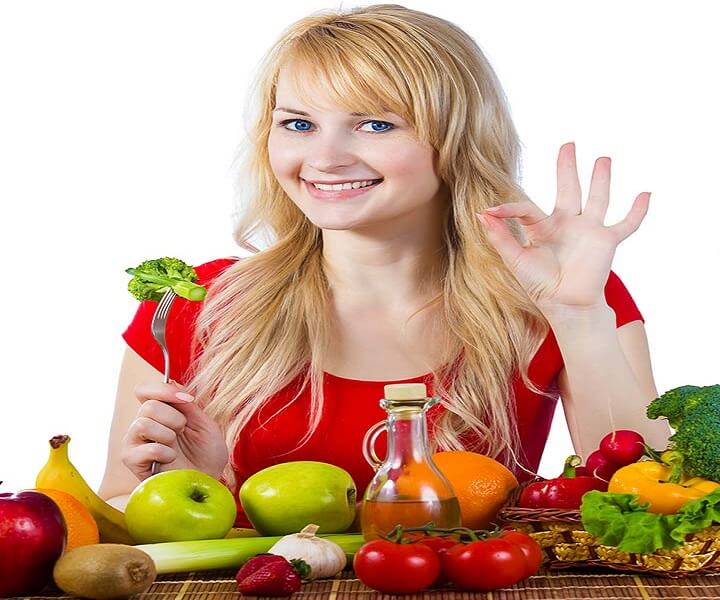 REDUCE BELLY TO SLEEP BETTER
Losing abdominal fat promotes people's sleep and reduces the risk of serious health ailments. Abdominal obesity carries significant health risks and involves metabolic complications, including type 2 diabetes.
According to the Harvard Medical School, excessive waist perimeter represents an increased risk of myocardial infarction, stroke, diabetes, erectile dysfunction, and other serious ailments. The latter category includes insomnia.
This can be improved to lose those more localized weight, because the belly is a dangerous 'curve of happiness'. It then emphasizes the importance of night rest for health. To have less belly promotes sleep and the guidelines are given to guard the perimeter of the waist here.
LESS BELLY, BETTER SLEEP
Good sleep is important for our health and there are multiple techniques and remedies, and even medicines, some more effective than others and not all without side effects. Although it is not always easy, it seems that losing weight is one of the best strategies to get a better night's sleep.
LOSING WEIGHT IS ONE OF THE BEST STRATEGIES TO IMPROVE SLEEP!
In November 2012, during the annual meeting of the American Heart Association, researchers from the Faculty of Medicine at Johns Hopkins presented the results of a study confirming that losing weight improves sleep quality. 77 people who were part of the research (all overweight and diagnosed with pre-diabetes or type 2 diabetes) were subjected to a weight loss program.
Half of them just kept a food regimen to lose weight, while the other 50%, in addition to diet, underwent a physical activity program. After six months, both groups lost on average almost seven kilograms and 15% reduced abdominal fat.
When asked about the problems they had, they declared for sleep (apnea, daytime fatigue, insomnia, interrupted or restless sleep), the two groups showed no differences between them, clear signs of improvement (around 20 %).In this sense, the reduction of abdominal fat was found to be the best precursor improvement in sleep, both men and women and for all ages.
WAIST – THE RISK IS MEASURED IN INCHES!
With a proper weight loss, you will succeed in reducing excessive body fat mass and, therefore, reduce waist circumference to improve or eliminate the risks associated with overweight and abdominal fat accumulation.
You cannot forget that dietary guidelines should be individualized as well as weight loss goals. In addition to dietary advice, a plan of physical activity and psychological support to achieve behavior modification is necessary. In certain circumstances, it can be assessed using pharmacotherapy and surgery under medical supervision.
ROLE OF COOKING WAYS IN WEIGHT LOSS APPROACH
A healthy way to cook food can reduce saturated fat, cholesterol and calories you take. Choose a cooking technique that requires less fat as broiling, grilling or steaming will allow foods to retain their nutrients better. To eat healthy and lean, not only is the type of food we eat, Also will determine the way how we prepare our recipes.
The methods high in fat cooking are frying, sautéing and cooking with fat and meat sauces. But if you want, you can choose to prepare your food with less fat with the following mentioned ways of cooking.
STEAM
It is a very healthy way to cook because the food is cooked in its own steam and it does not add any fat. This way prevents loss of micronutrients (vitamins and minerals) that are in the cooking water to boil.
With this technique, the consistency, color and flavor of the vegetable is preserved, so that one can reduce salt consumption.
It is very suitable for cooking vegetables, fruits and potatoes. It can also be used to prepare fish, and instead of water you can put a base of seasonings.
You can also use a bamboo basket. These containers are coupled eastern pans and woks, and are stackable, allowing to cook different foods separately.
To add flavor to vegetables, you can put condiments i.e. bunch of herbs, pepper, lemon grass and cilantro into water before boiling.
ROAST IN THE OVEN
An excellent alternative for preparing fish and meat is cooking in the oven. It is a very healthy technique because it requires no extra oils and foods can be cooked in their own juices.
Baking is excellent for cooking large and medium fish, whole, sliced or thick steaks. You can also roast and braise meats.
It is best to cook your dishes at moderate temperature with a time longer than at higher temperature in less time cooking. You can roast the meat on a grill which will allow grease to drip and drain.
SKIP THE FOOD IN A SKILLET OR WOK
It is a technique that requires the use of a little oil. The wok is a large deep skillet widely used in the kitchen girl. It is ideal for preparing vegetable al dente combined with finely chopped chicken or meat.
GRILL
It is a technique widely used to prepare vegetables that remains almost intact in its nutritional qualities. It is also healthy for cooking meats, but you must always remove charred parts.
BOIL
Boiled vegetables have a natural flavor. When cooked until tender, the vegetables retain their intense color, retaining their nutrients and flavor. But when they are boiled they lose excess color and get softened, leaving the vitamins and minerals in the water.
To keep vitamins and minerals intact, put the potatoes in cold water and slowly bring them to a boil. For vegetables, it is better to add to the water when water is boiling.
FRY IN NONSTICK SKILLET WITH A LITTLE OIL
Do not abuse the fritters as even the healthiest foods such as fish or vegetables absorb a lot of oil during frying that doubles the calories.
It is always better to use olive oil as monounsaturated fatty acids do not oxidize at high temperature, so it keeps its nutritional qualities.